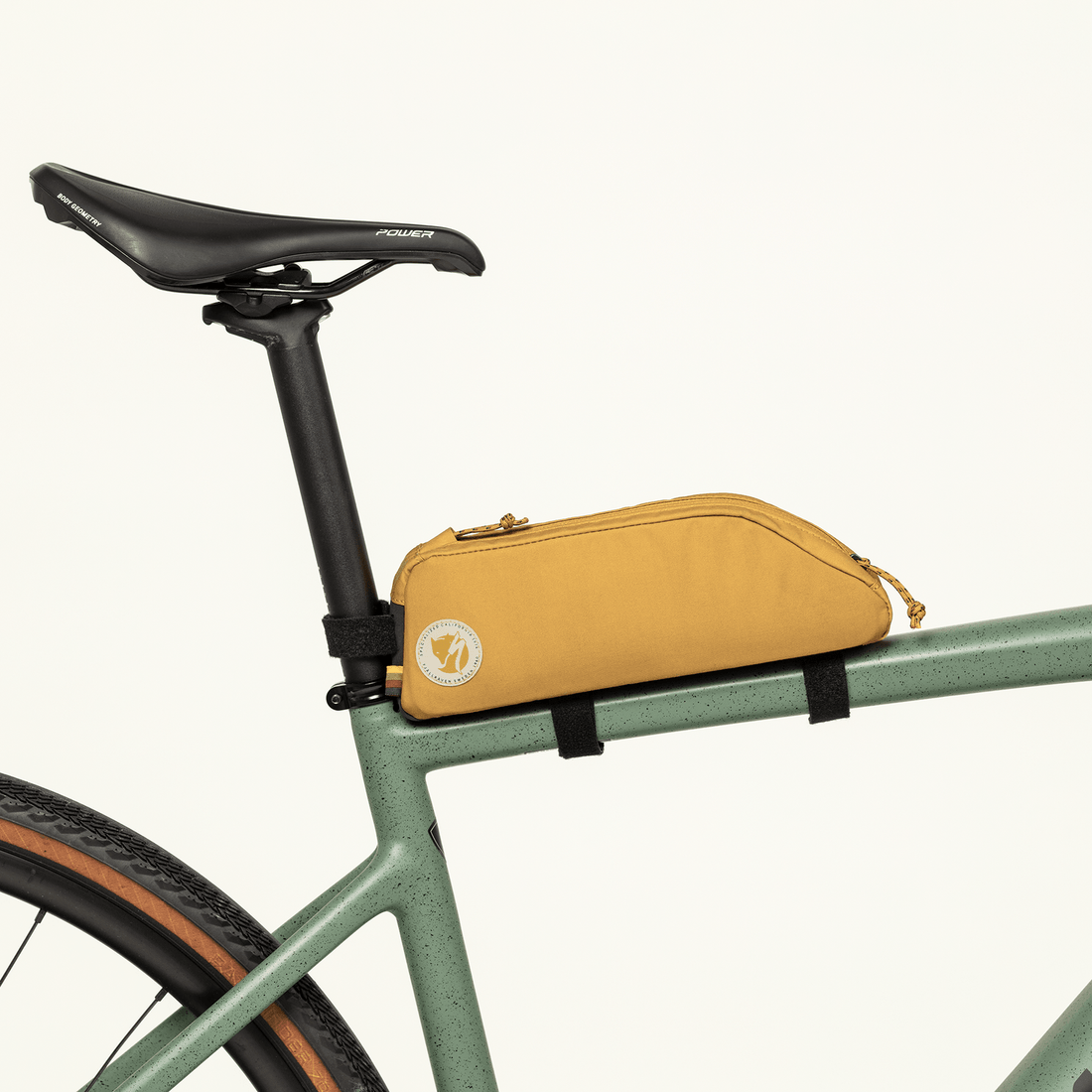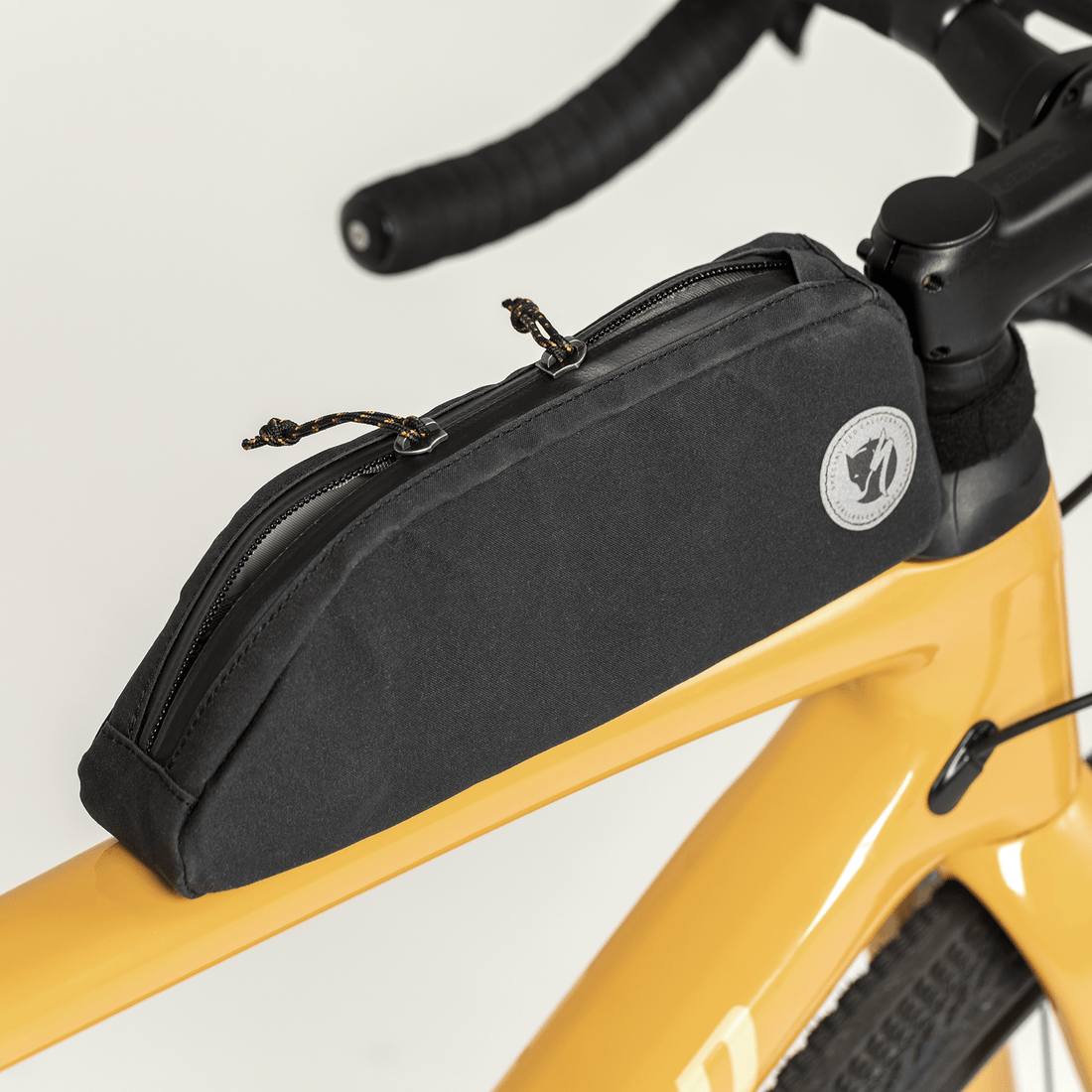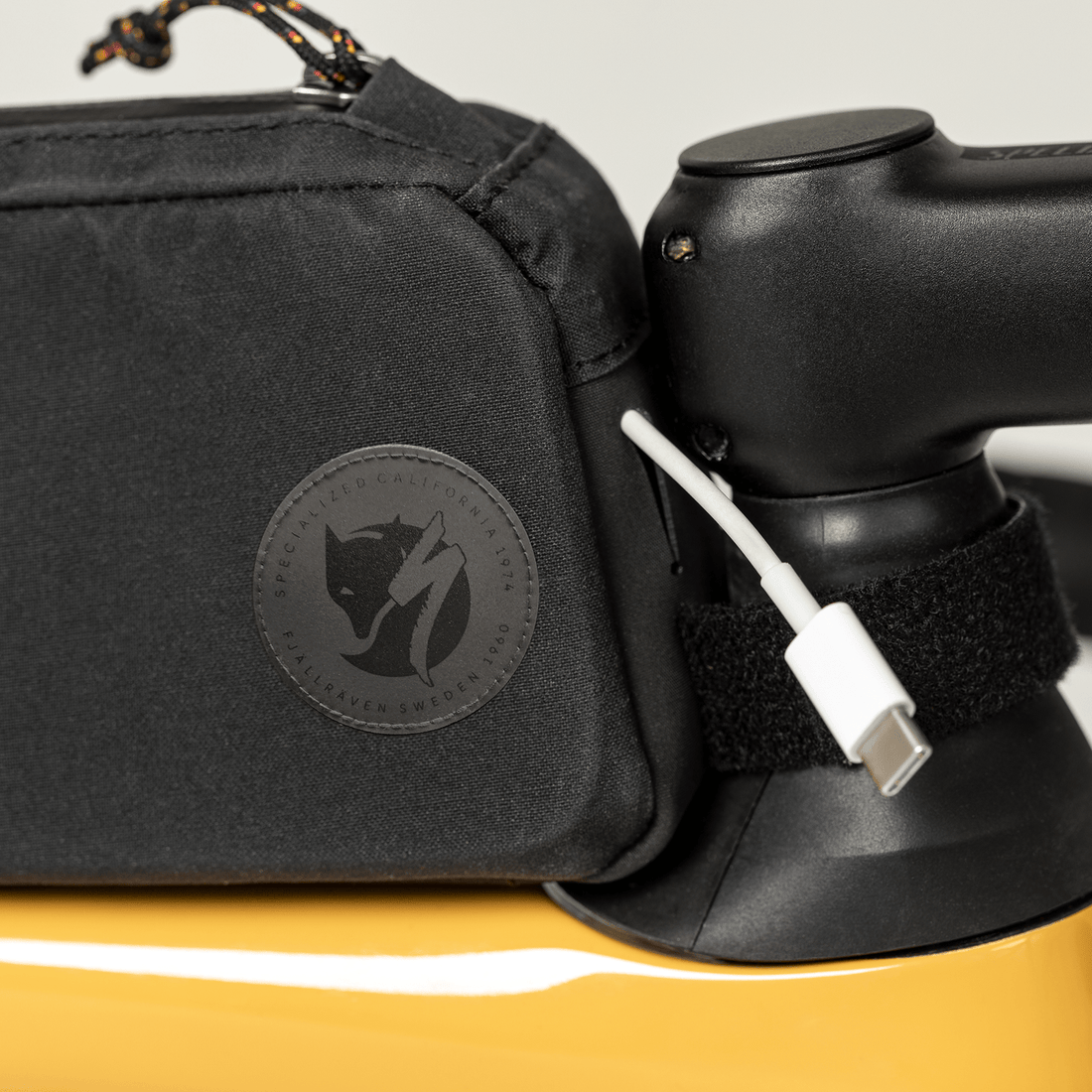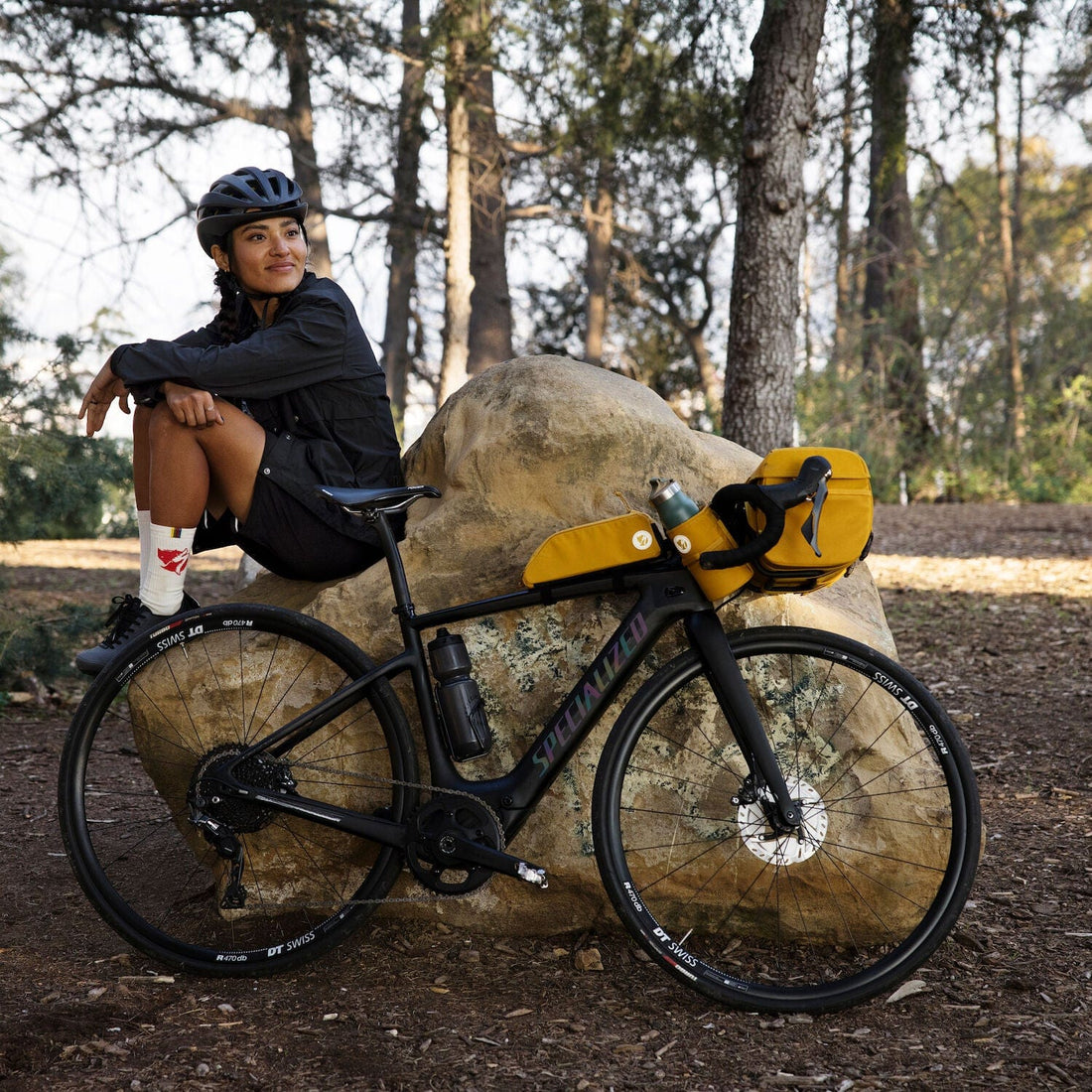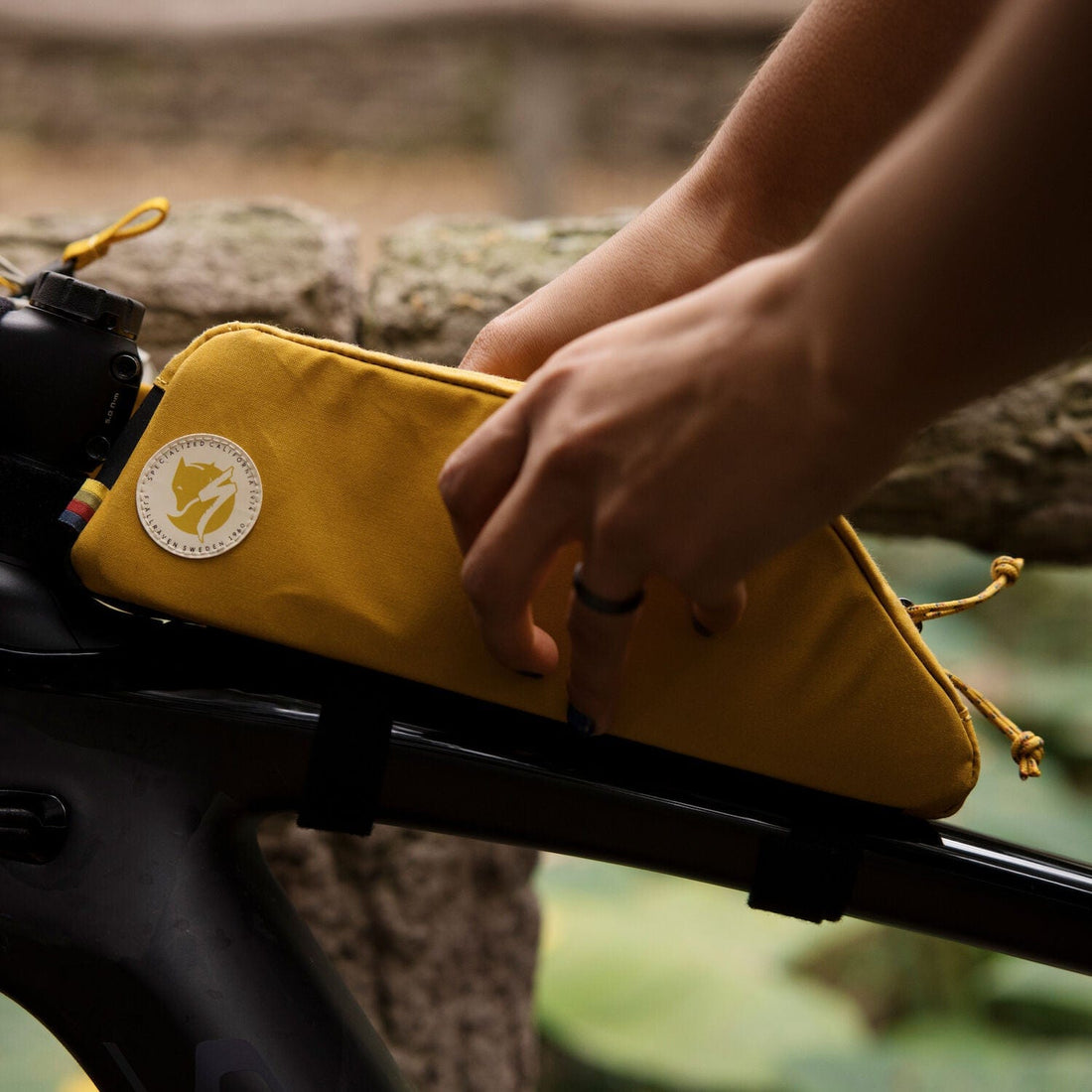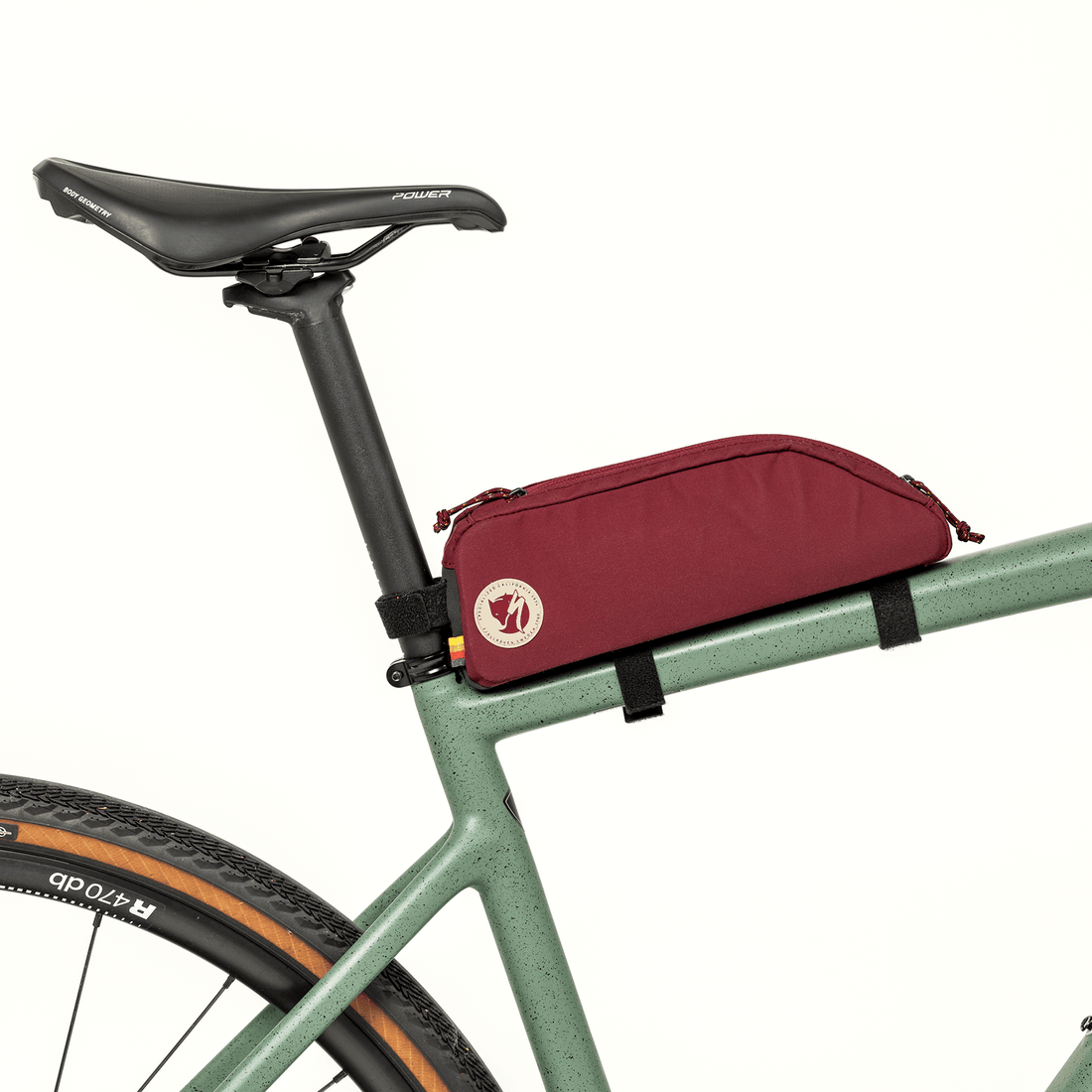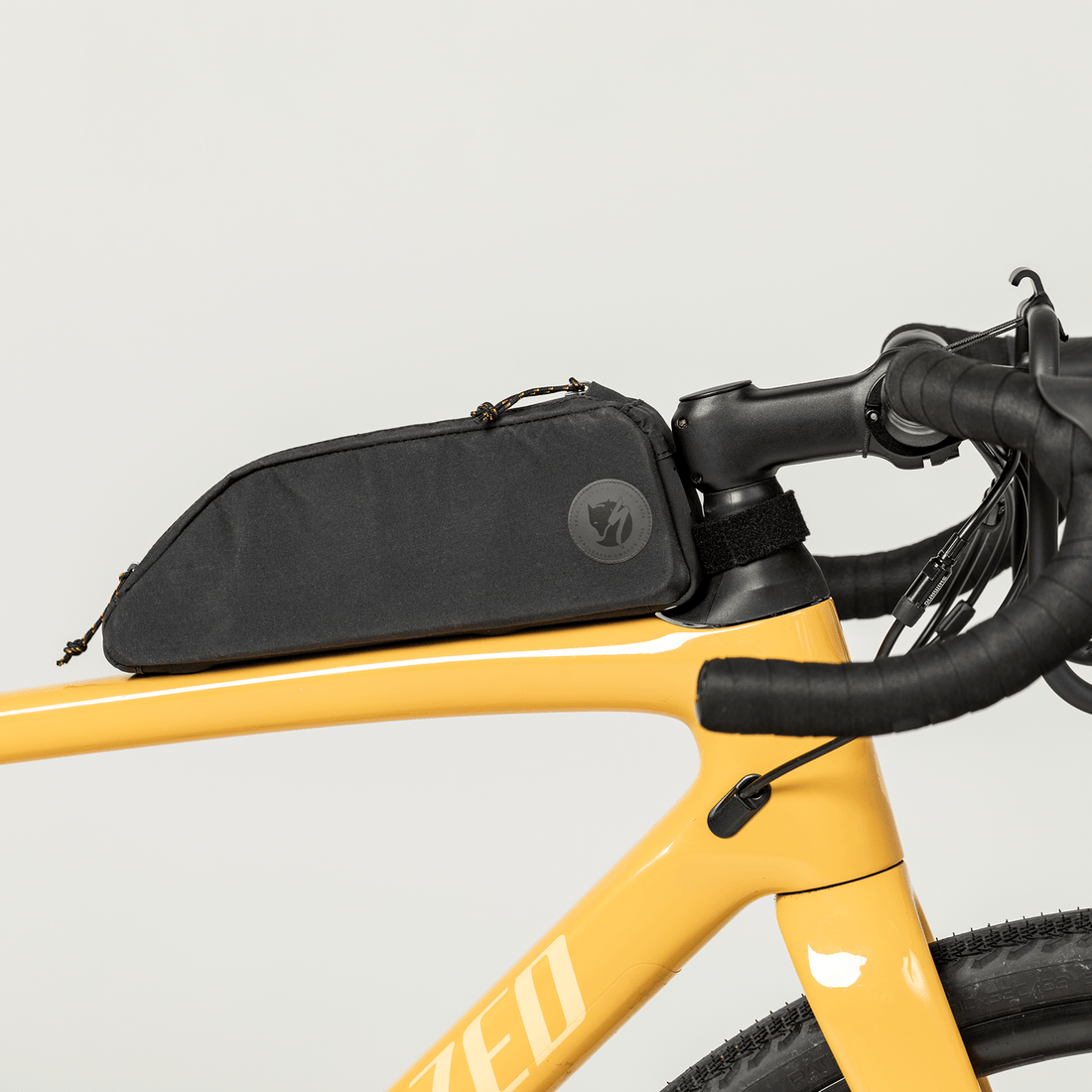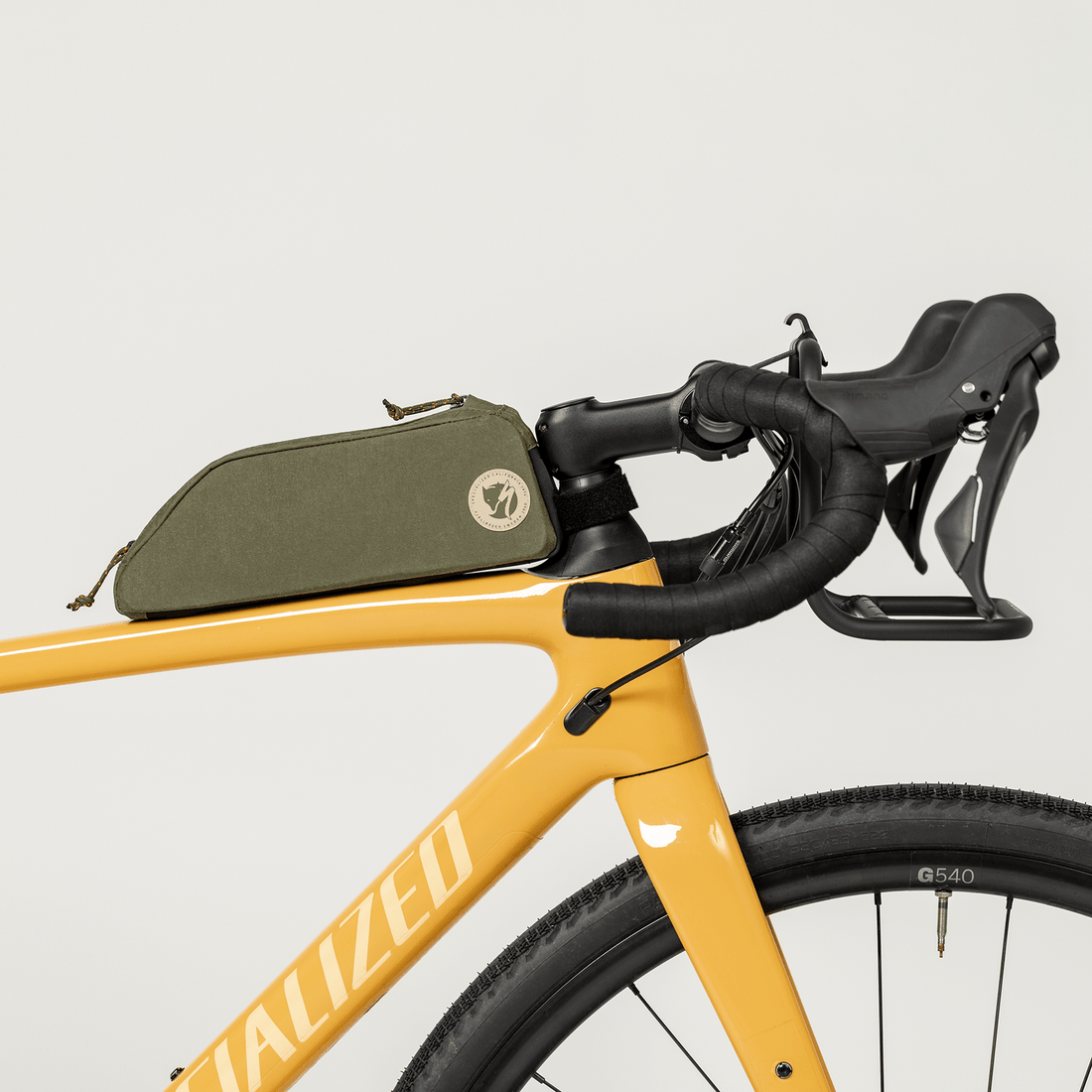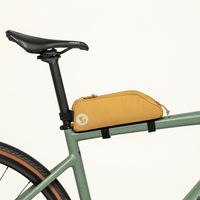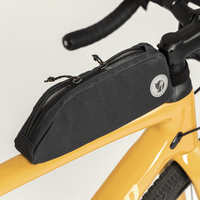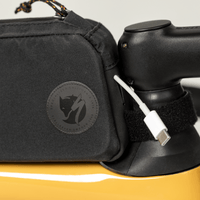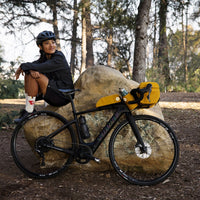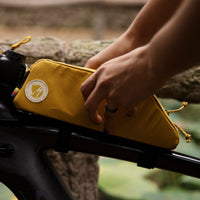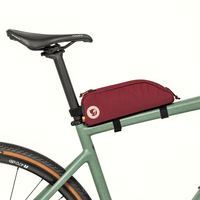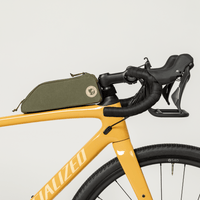 Easy-access toptube bag for biking essentials.
FREE SHIPPING OVER $150
PRODUCT DESCRIPTION
Product Description
Two-way zippered toptube bag with large opening for easy access to biking essentials. Semi-soft design with a reinforced base that attaches with Velcro straps or screws to the top of the frame. The pack itself is made from durable Vinylon with a recycled nylon lining and foam-padded sides. Inside mesh pockets keep track of your smaller items. Seams are not taped, but the lining fabric is waterproof. Part of the Fjällräven/Specialized series for urban rides and bikepacking adventures.
Product Features
Weather-resistant design in Vinylon F with recycled nylon lining
Sturdy attachment system using Velcro straps or screws
Weather-resistant cable opening on side facing forward
Foam-padded side panels and plastic stabilizer in the base
Composition Brand Material : Vinylon F: 100% vinylal
Environmental Info : Recycled
Material : Vinylon-F
Depth: 6cm
Volume: 0.8L
Weight: 139g
Additional Instructions: soft brush and lukewarm water
Bleaching: do not bleach
Drying: do not tumble dry
Dry Cleaning: do not dry clean
Ironing: do not iron
Washing: do not wash