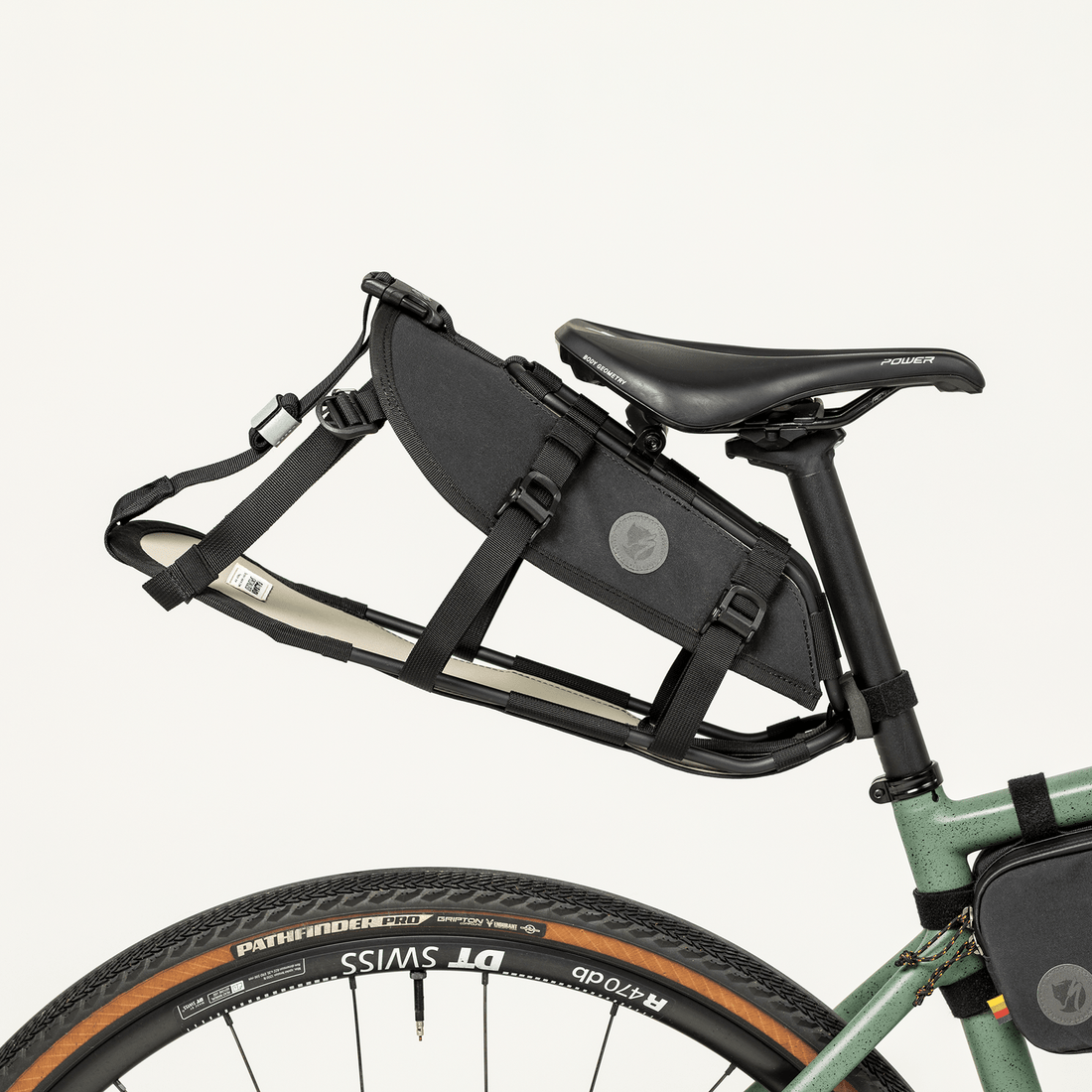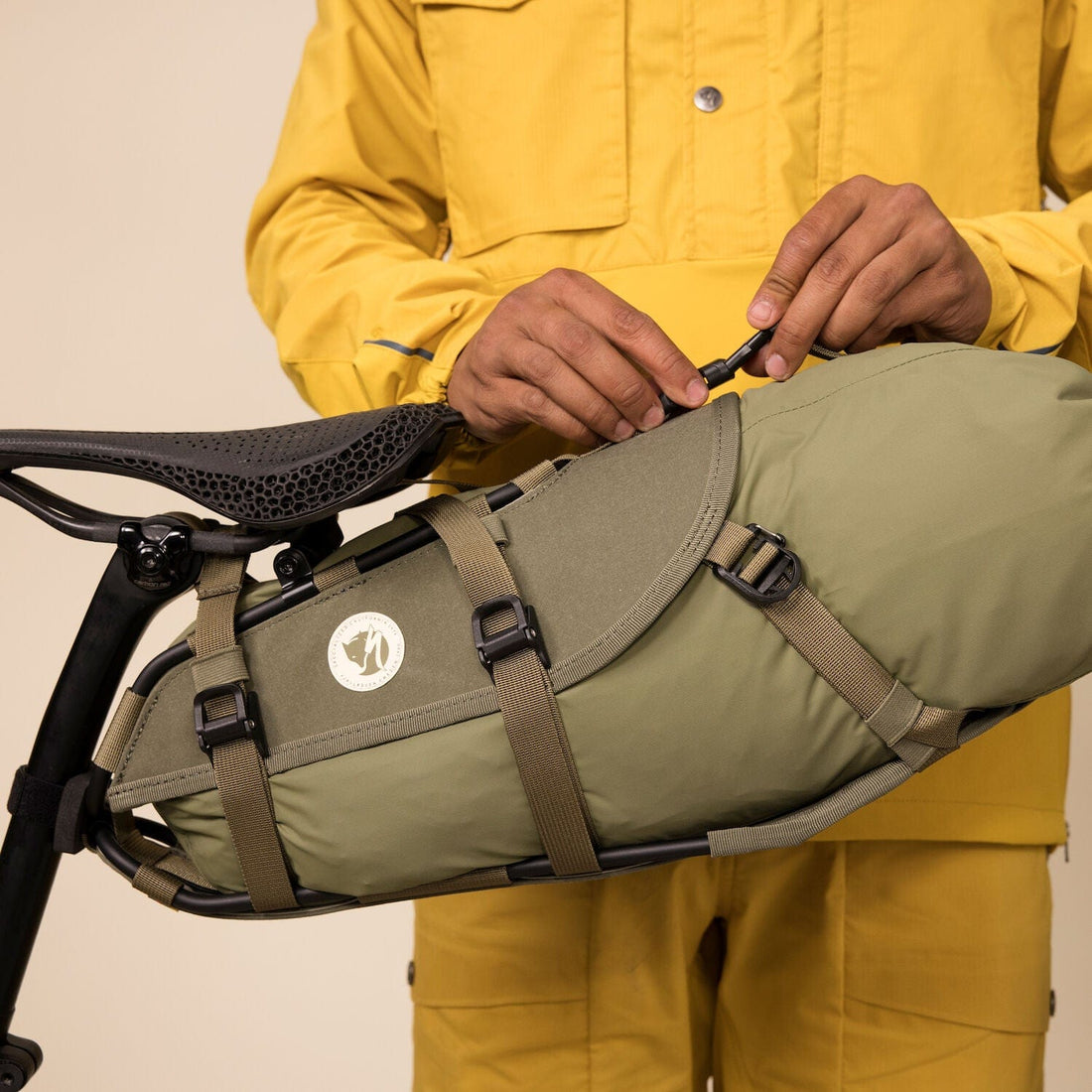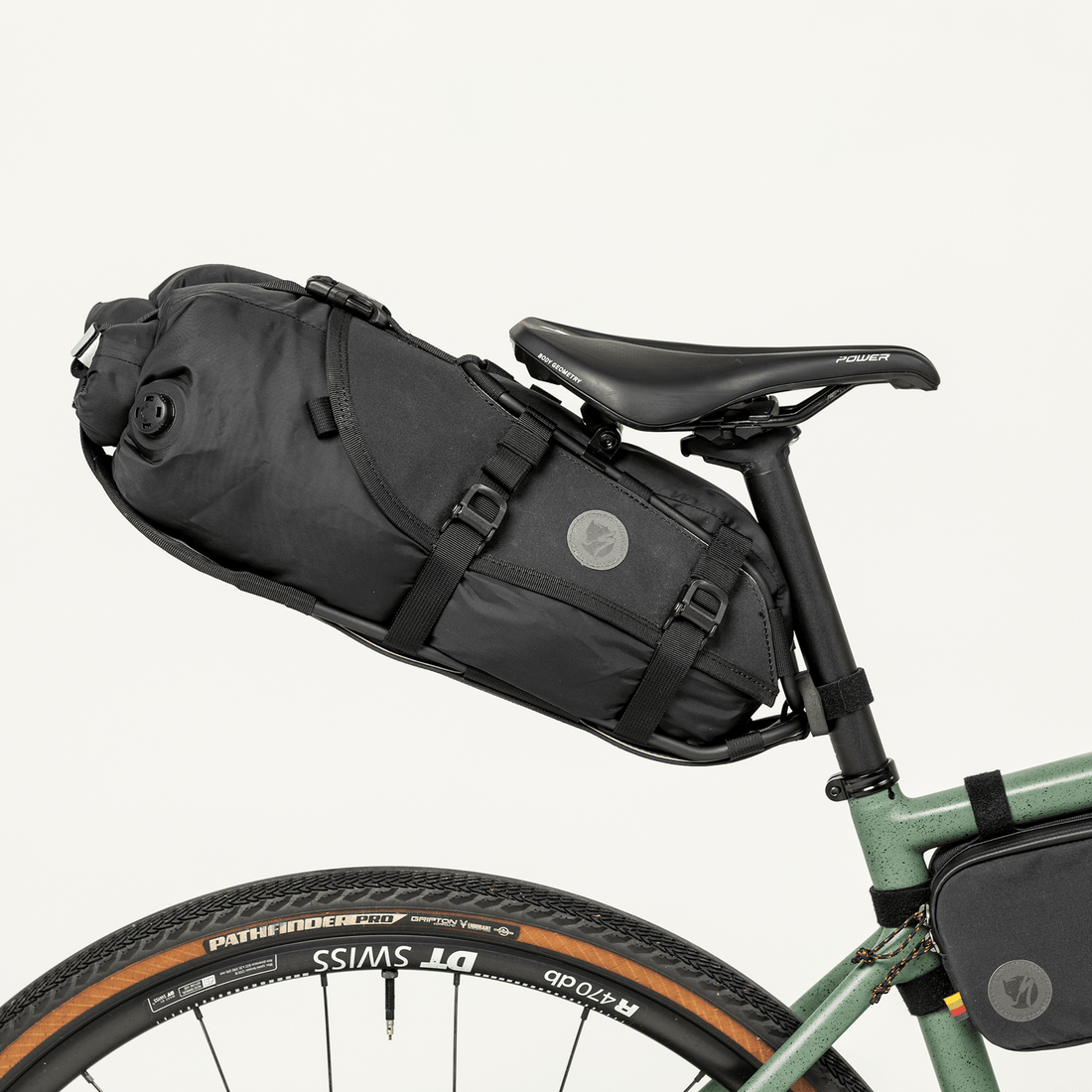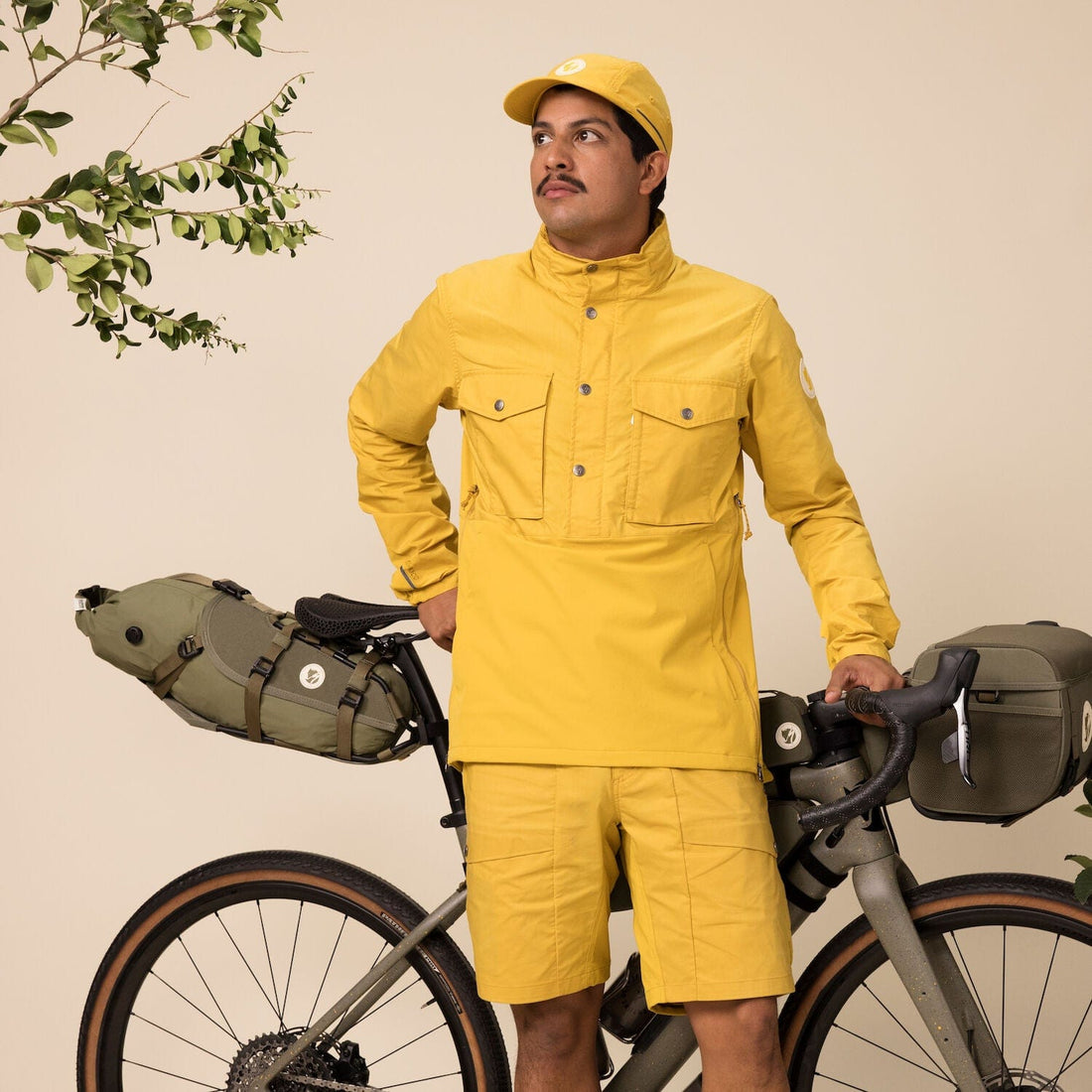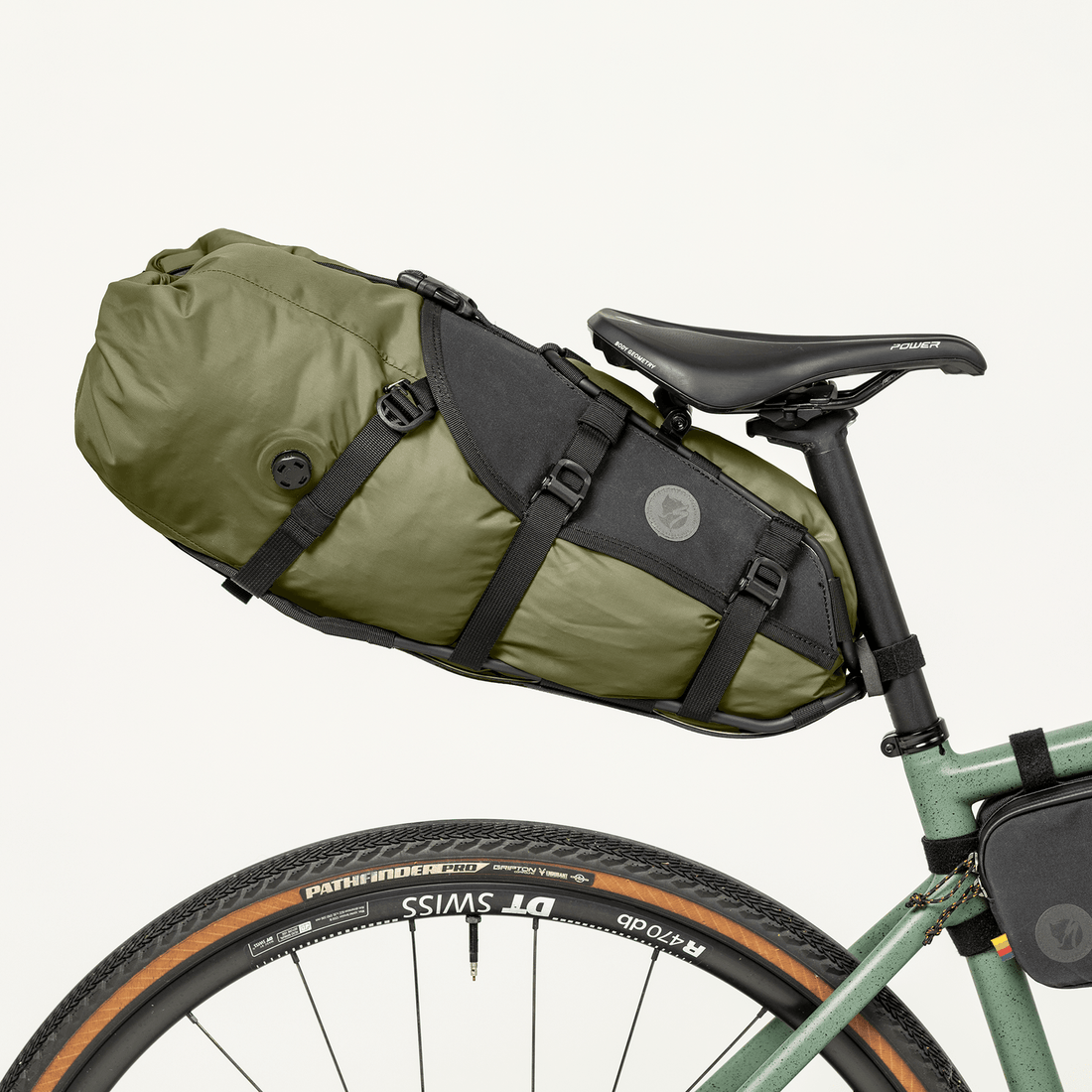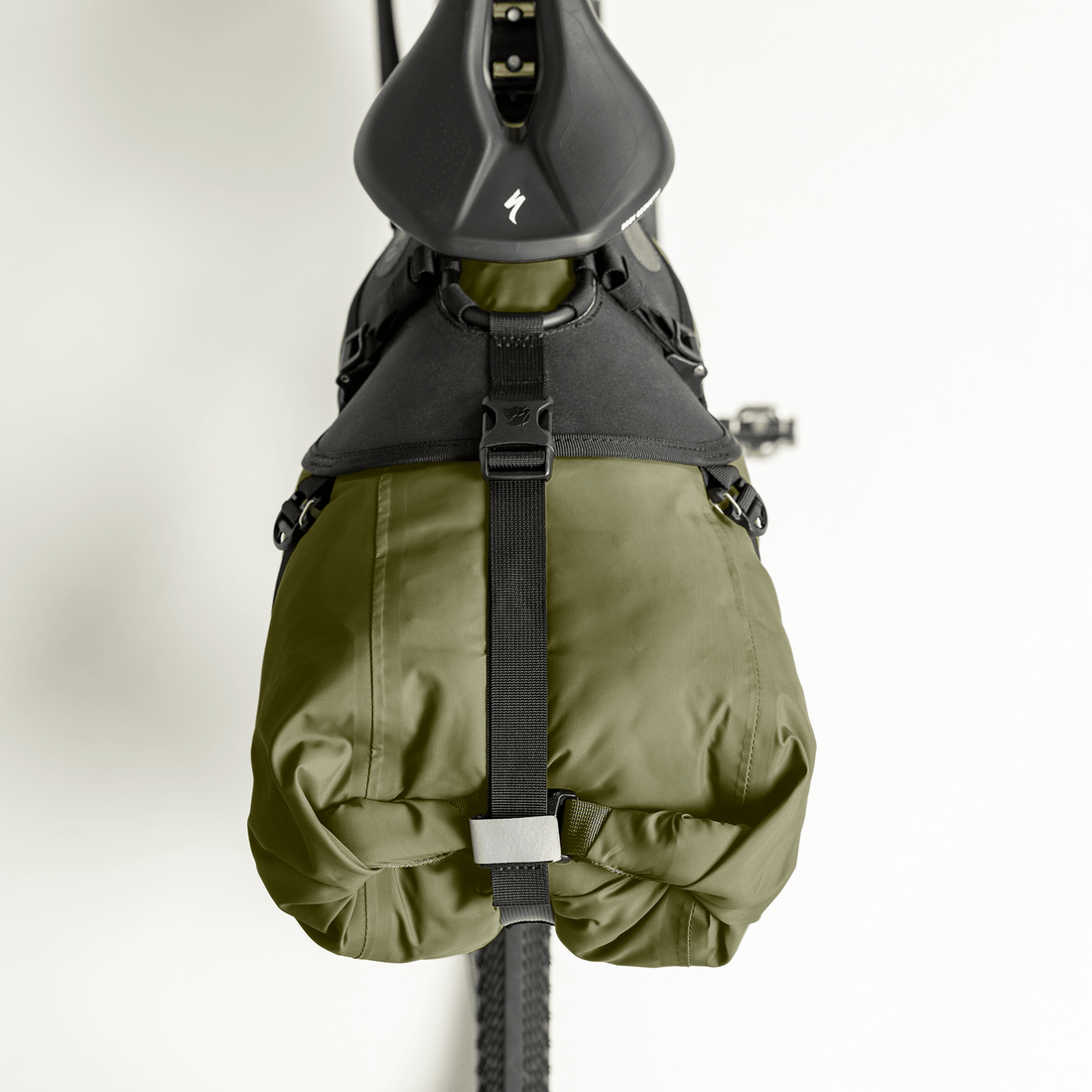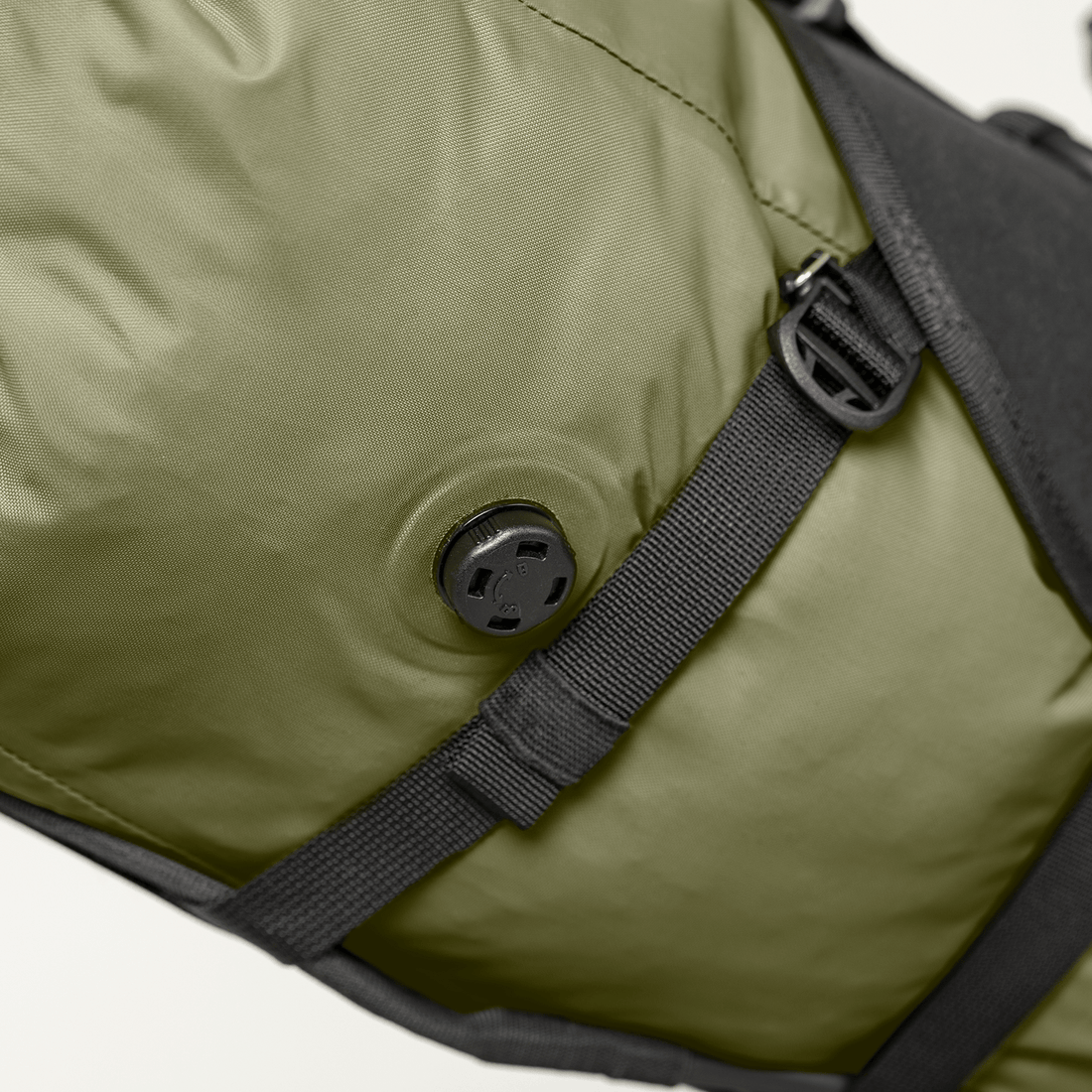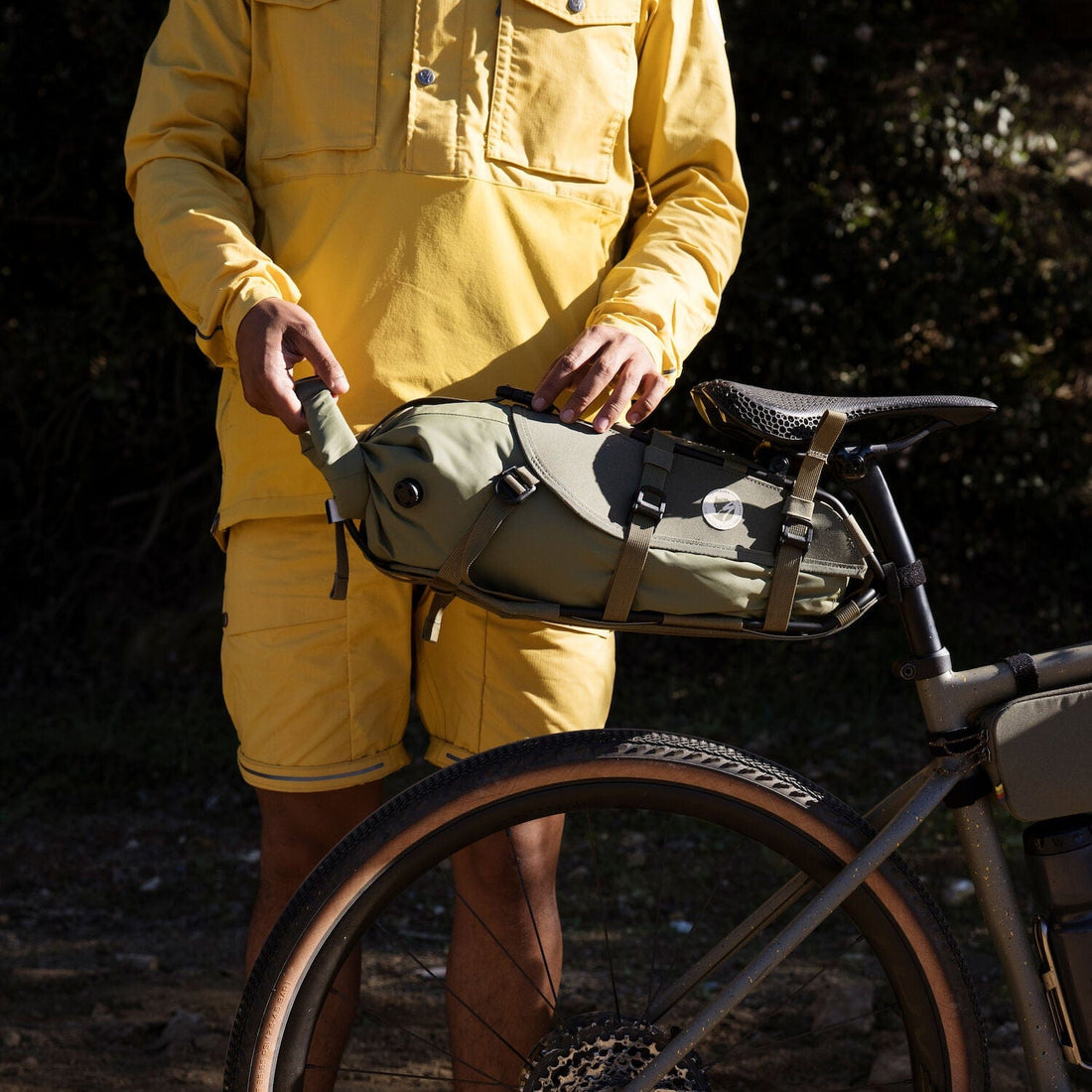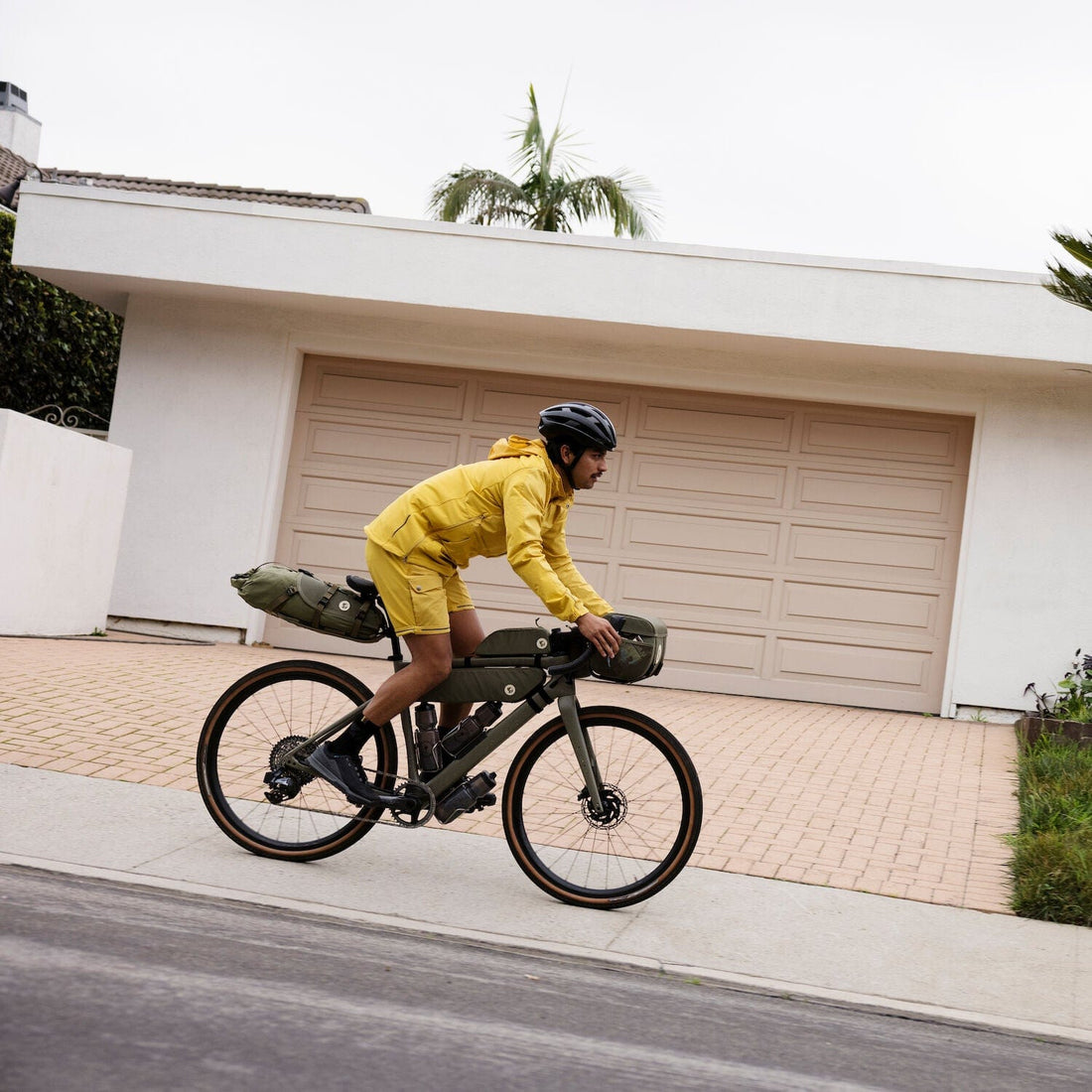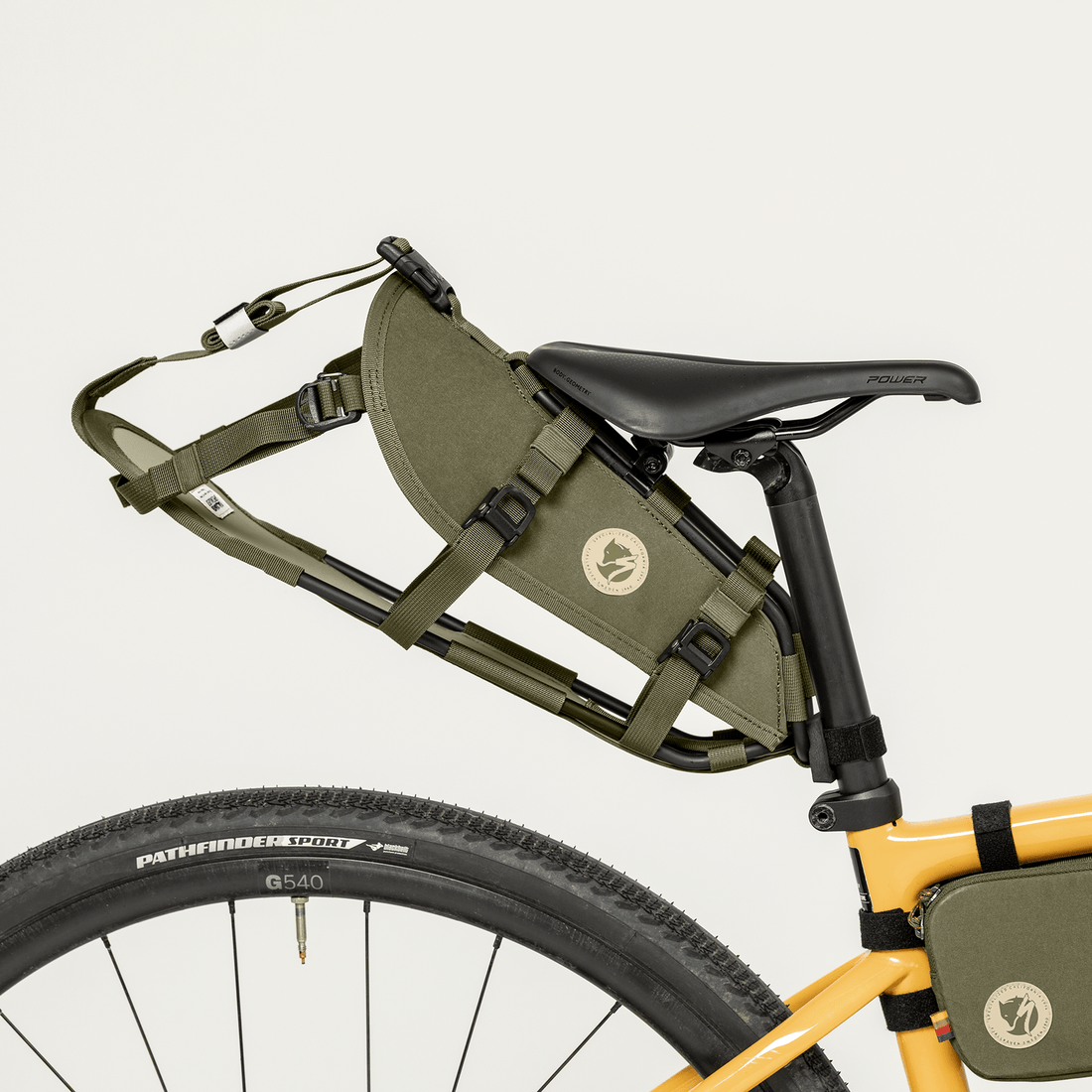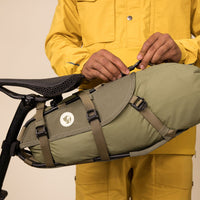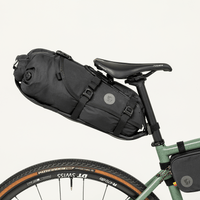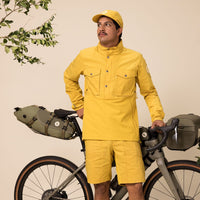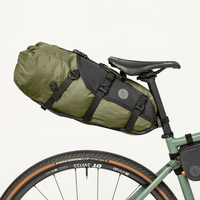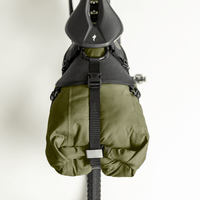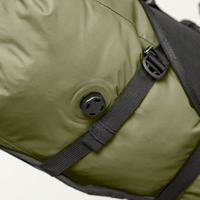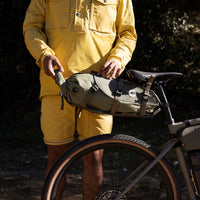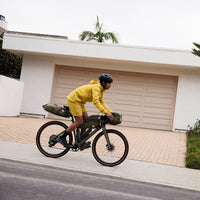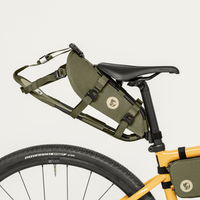 Flexible holder for bikepacking gear. Perfect for adventurous riding.
FREE SHIPPING OVER $150
PRODUCT DESCRIPTION
Product Description
Flexible holder for bikepacking gear that attaches to saddle and seatpost for maximum stability. The construction has aluminium frames where the lower section can move freely to accommodate larger items. Two sets of compression straps will secure your drybag or tent, and attaching and detaching gear is easy thanks to the quick-release camlock buckles. Comes with an extra compression strap for larger loads and is perfect with the S/F Seatbag Drybags, 10 or 16 litres. Its compact size (45 x 11 x 20cm) makes it compatible with most frames and wheel clearances. Part of the Fjällräven/Specialized series for urban rides and bikepacking adventures.
Product Features
Durable design with Vinylon panels and aluminium stabilizer frames
Lower frame extends downwards to create more packing space
Adaptable fixtures that fit most saddle rails and seatposts
Double camlock compression straps ensure gear stays in place
Reflective details increase visibility in low-light conditions
Composition Brand Material : Vinylon F: 100% vinylal
Environmental Info : Recycled
Material : Vinylon-F
Additional Instructions: soft brush and lukewarm water
Bleaching: do not bleach
Drying: do not tumble dry
Dry Cleaning: do not dry clean
Ironing: do not iron
Washing: do not wash