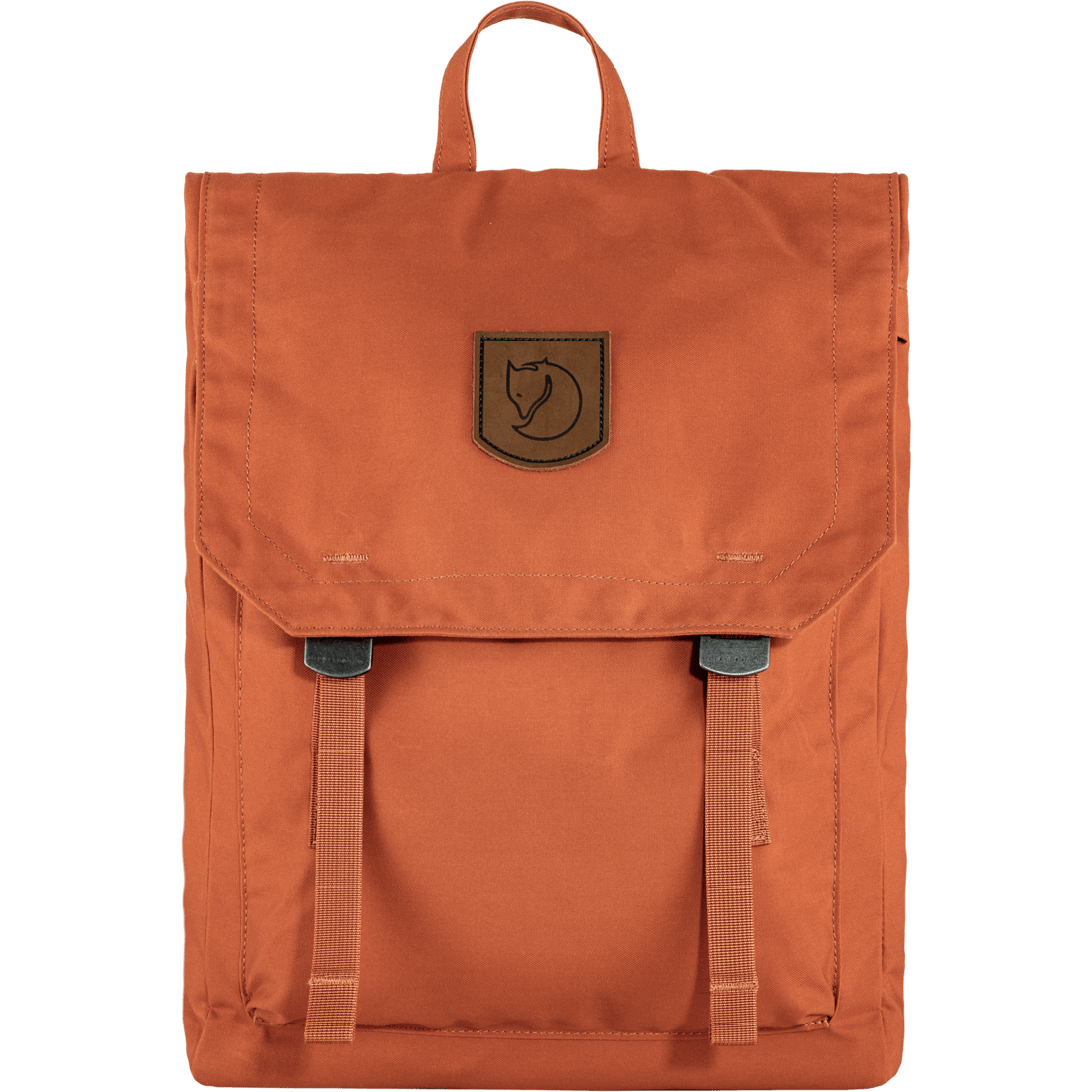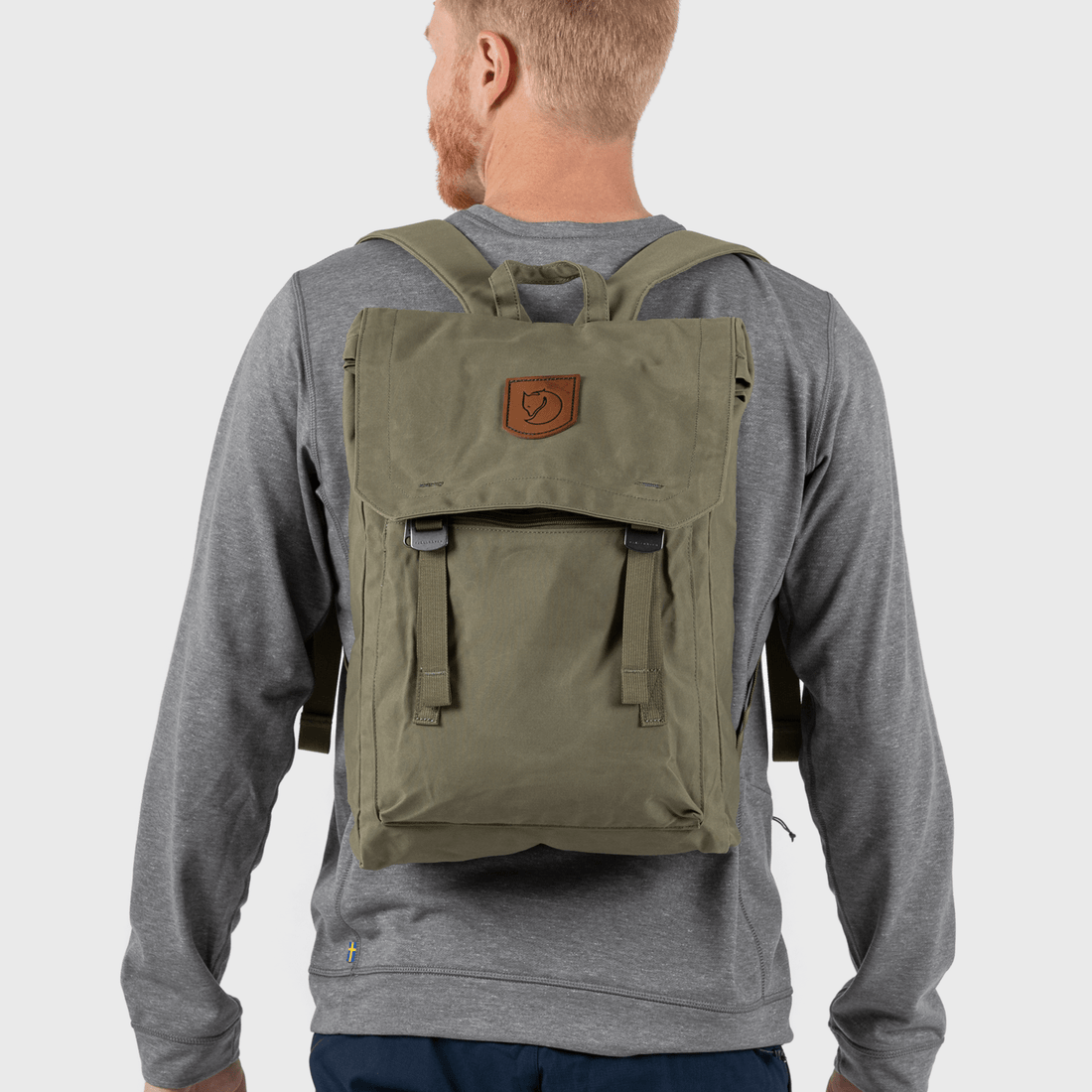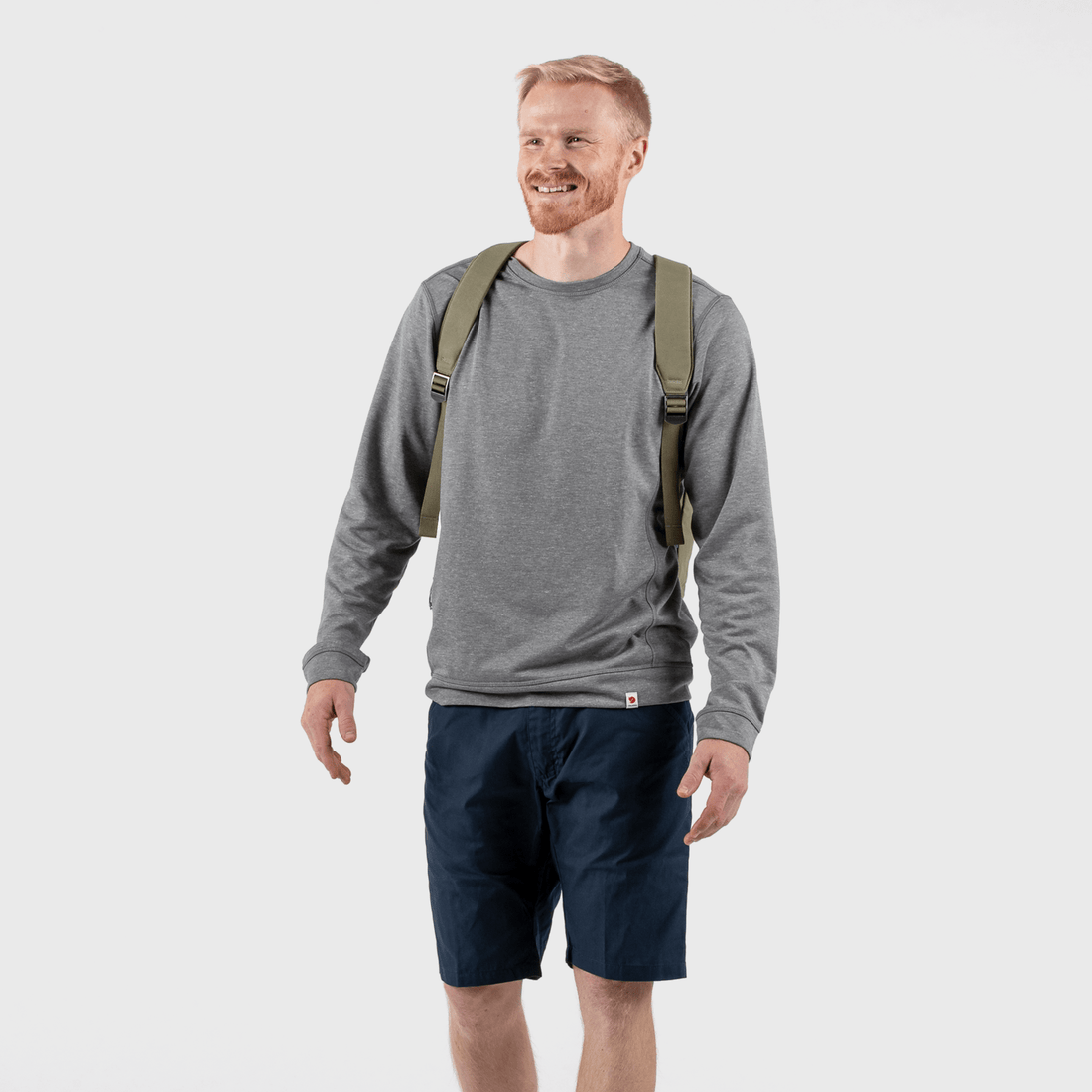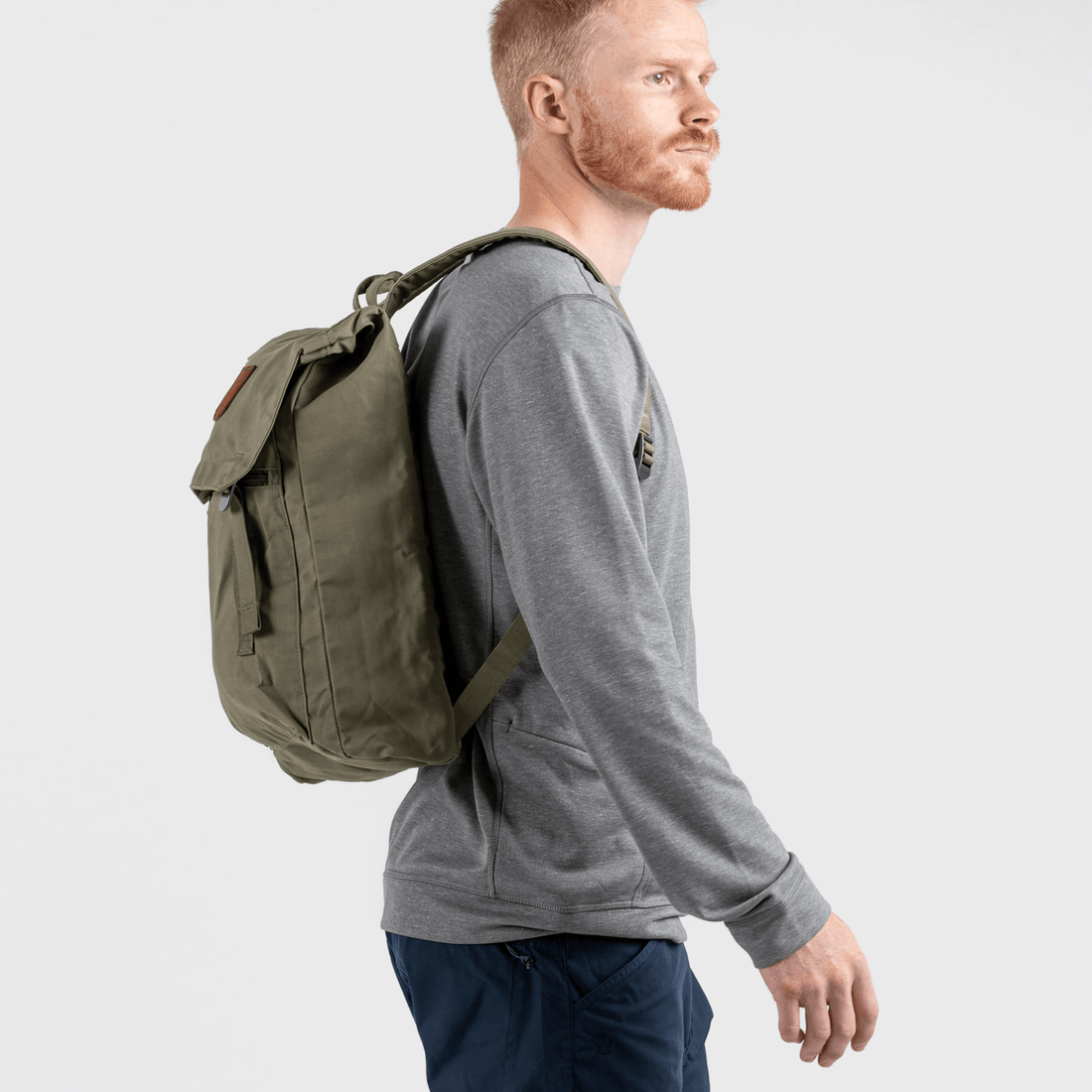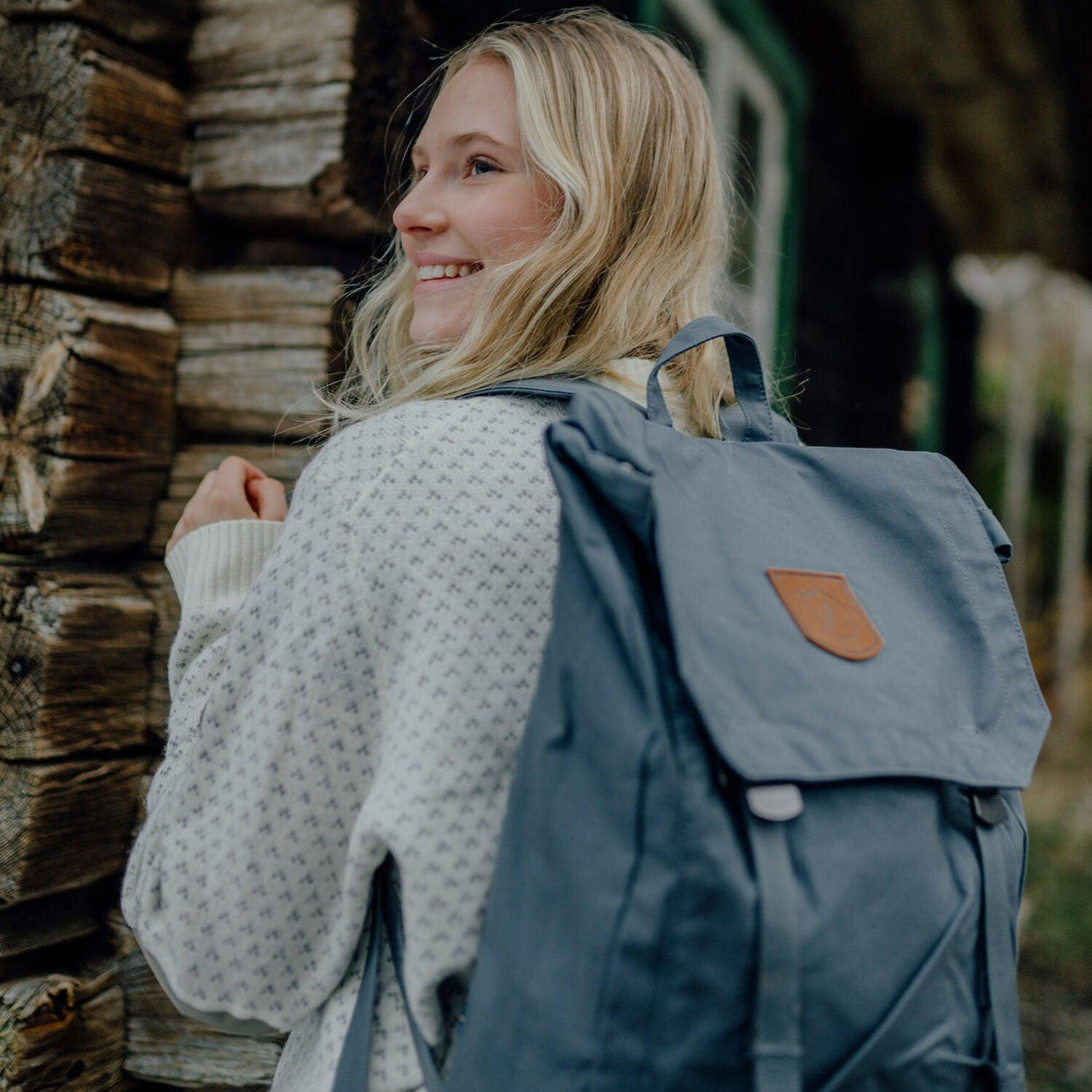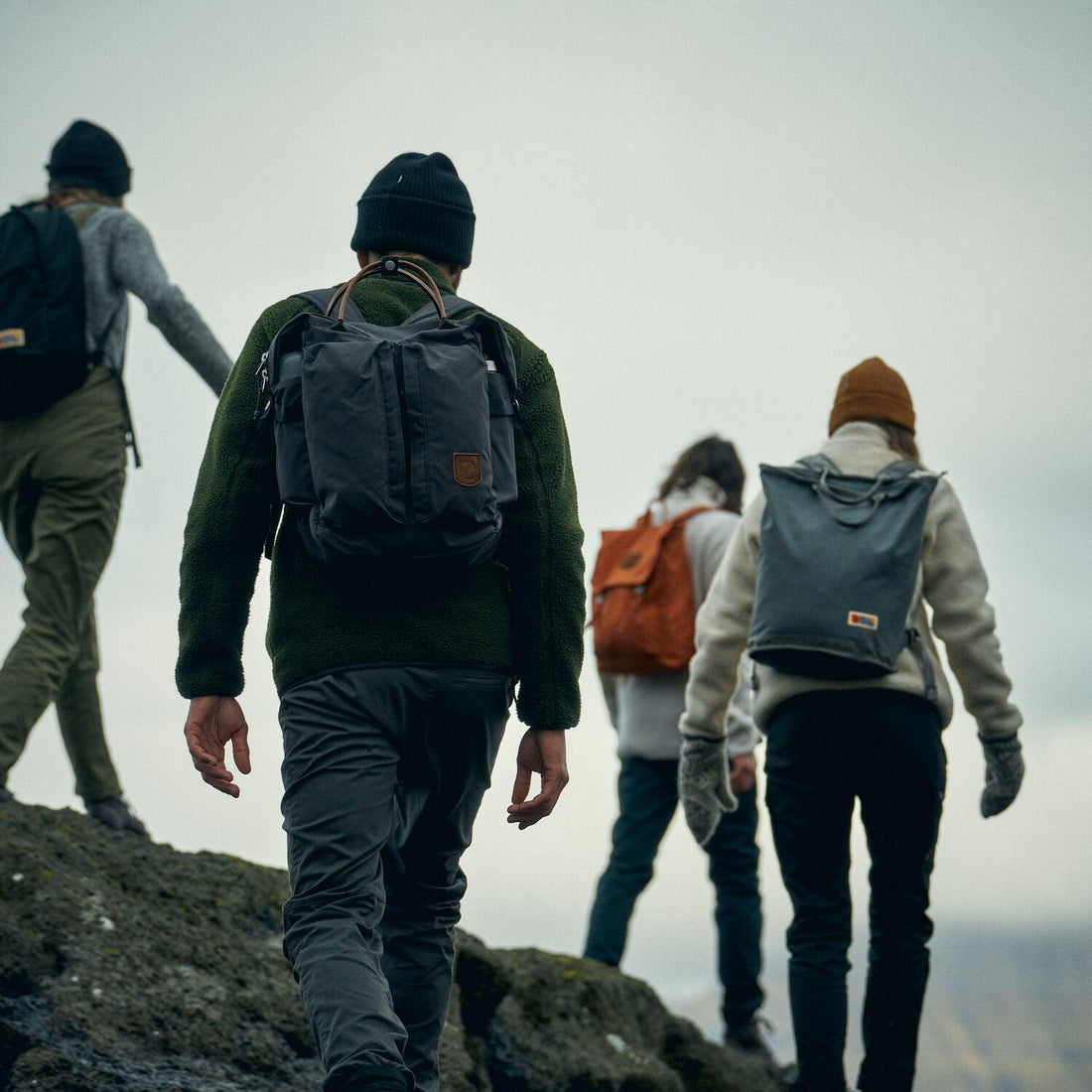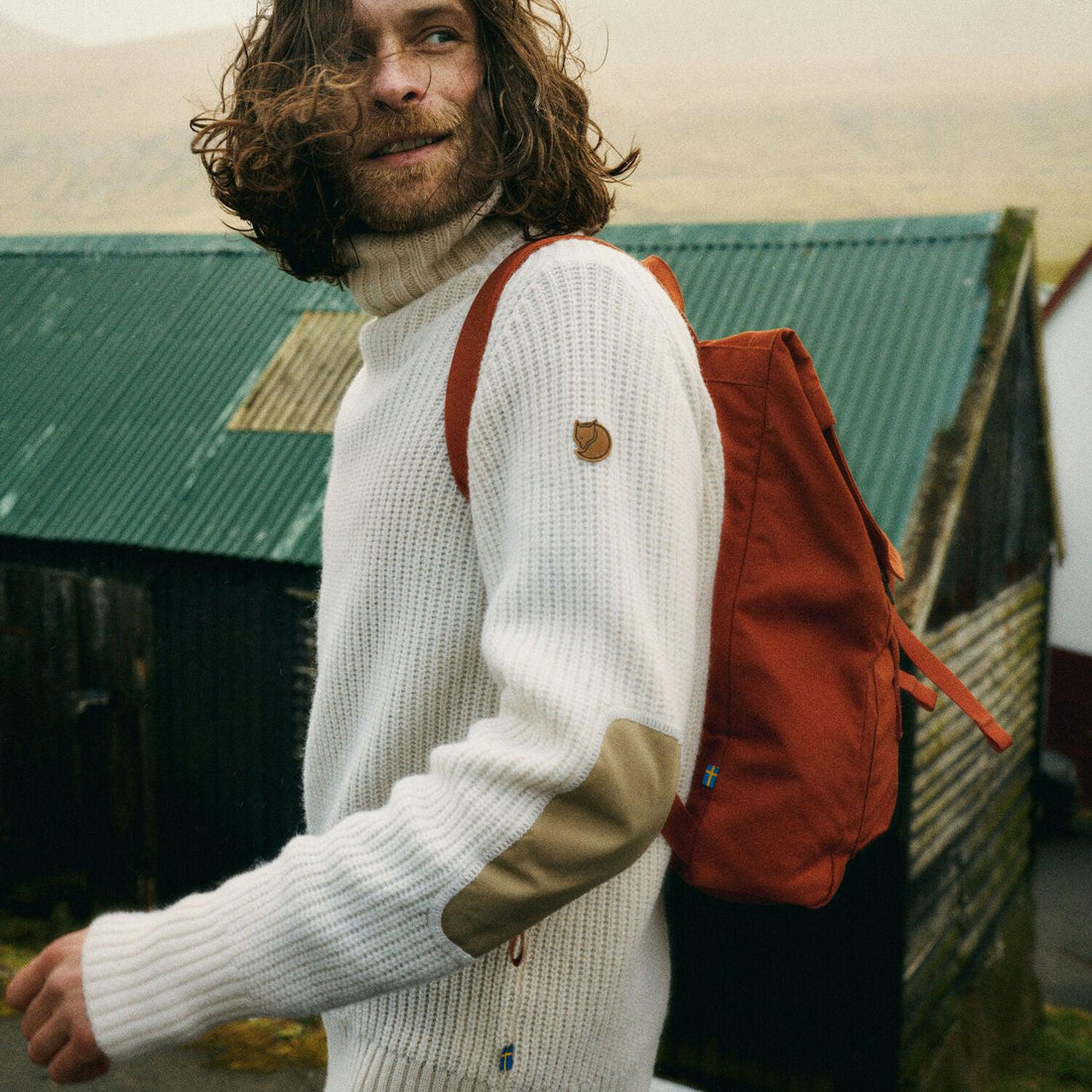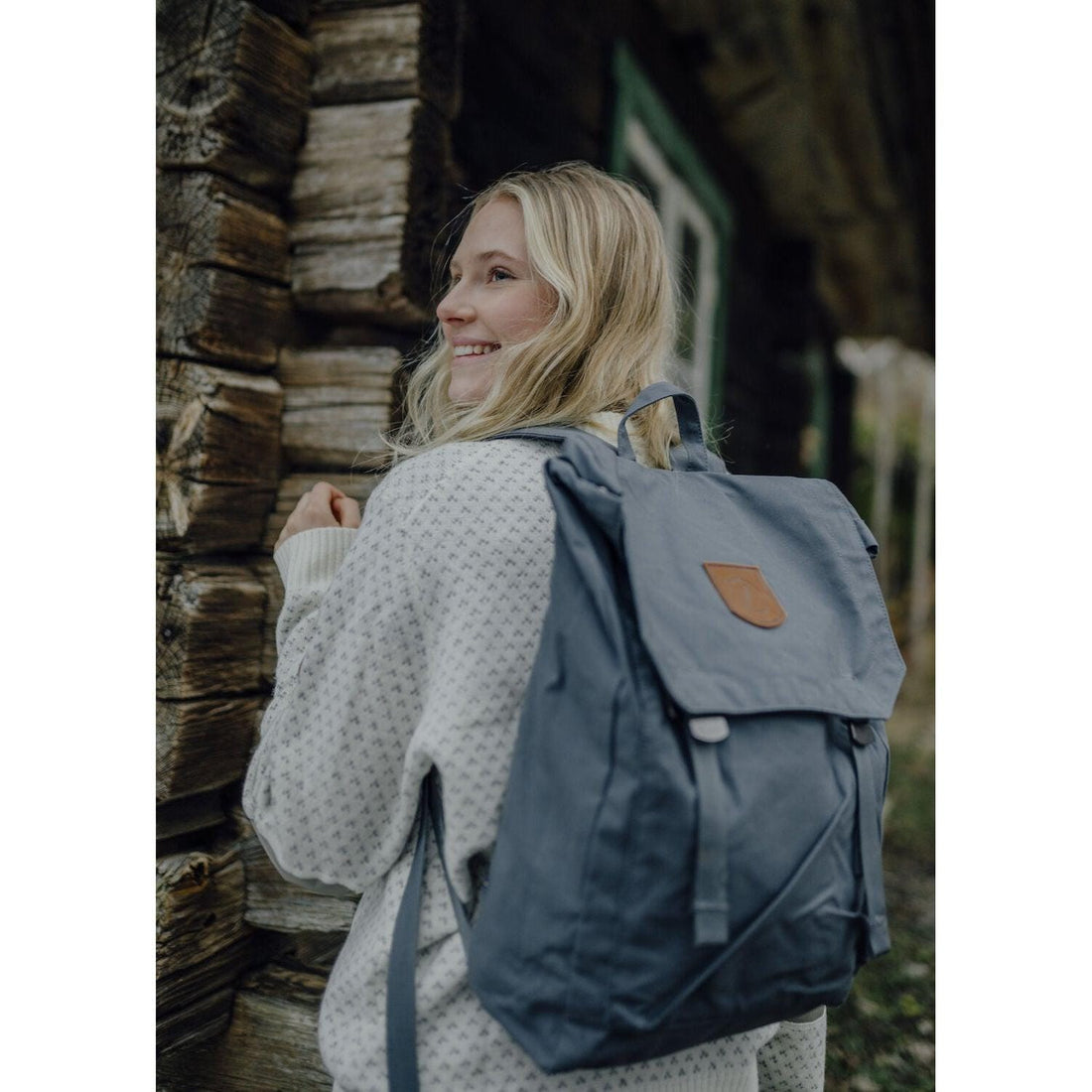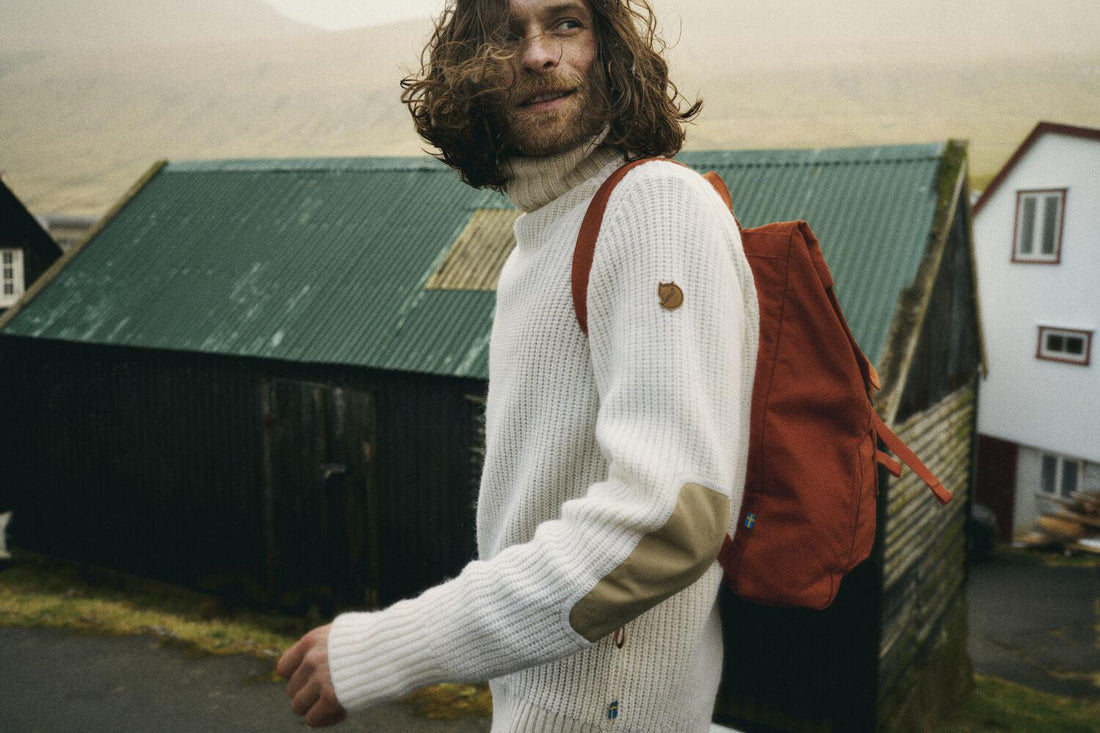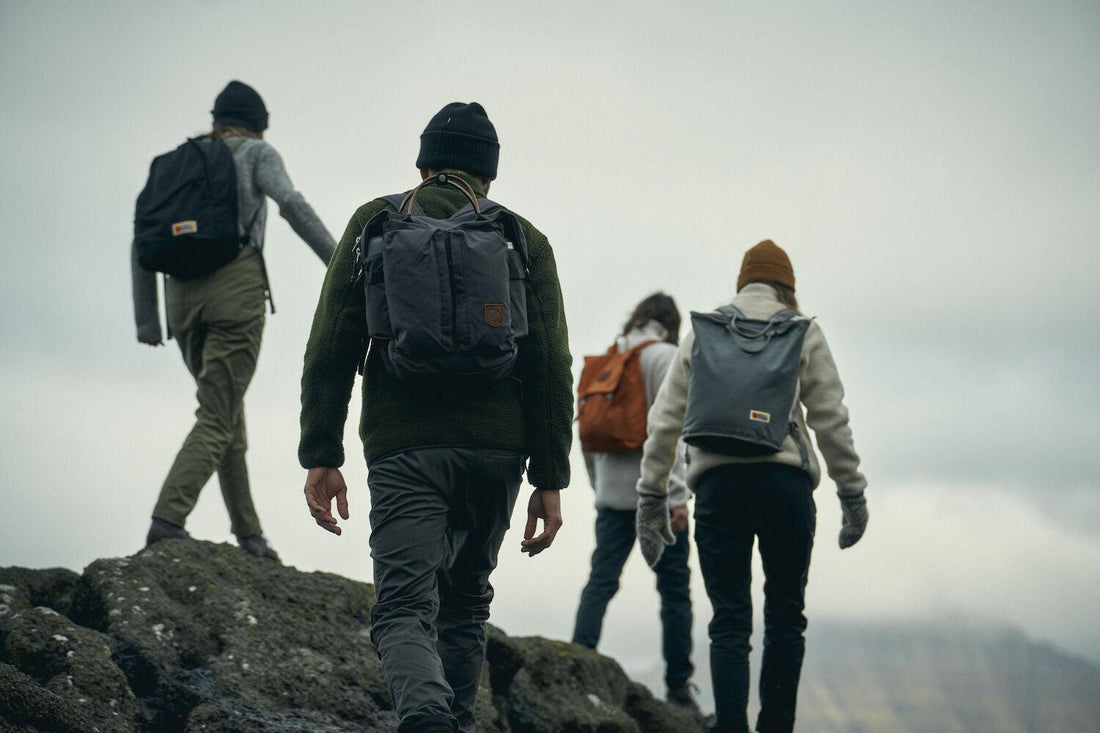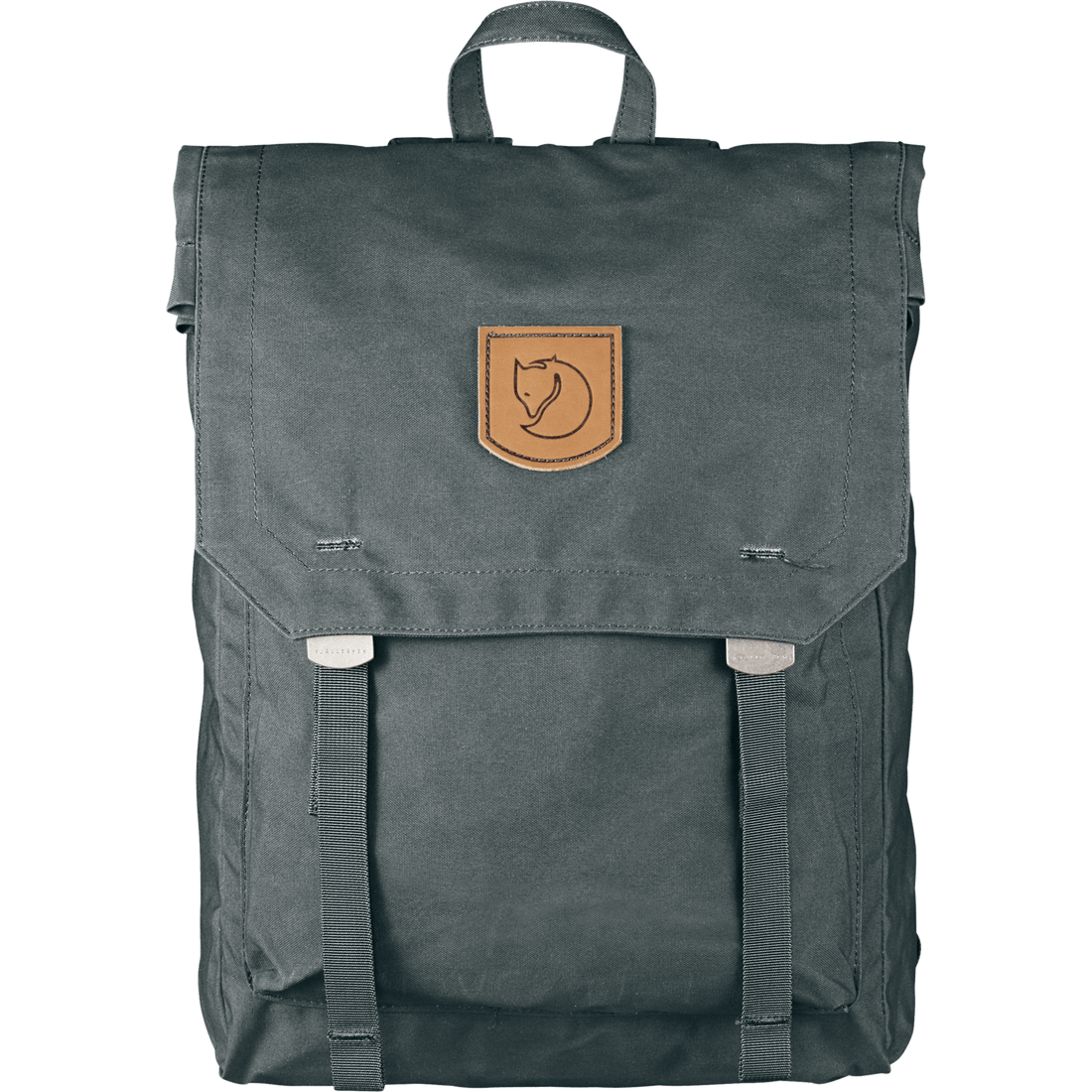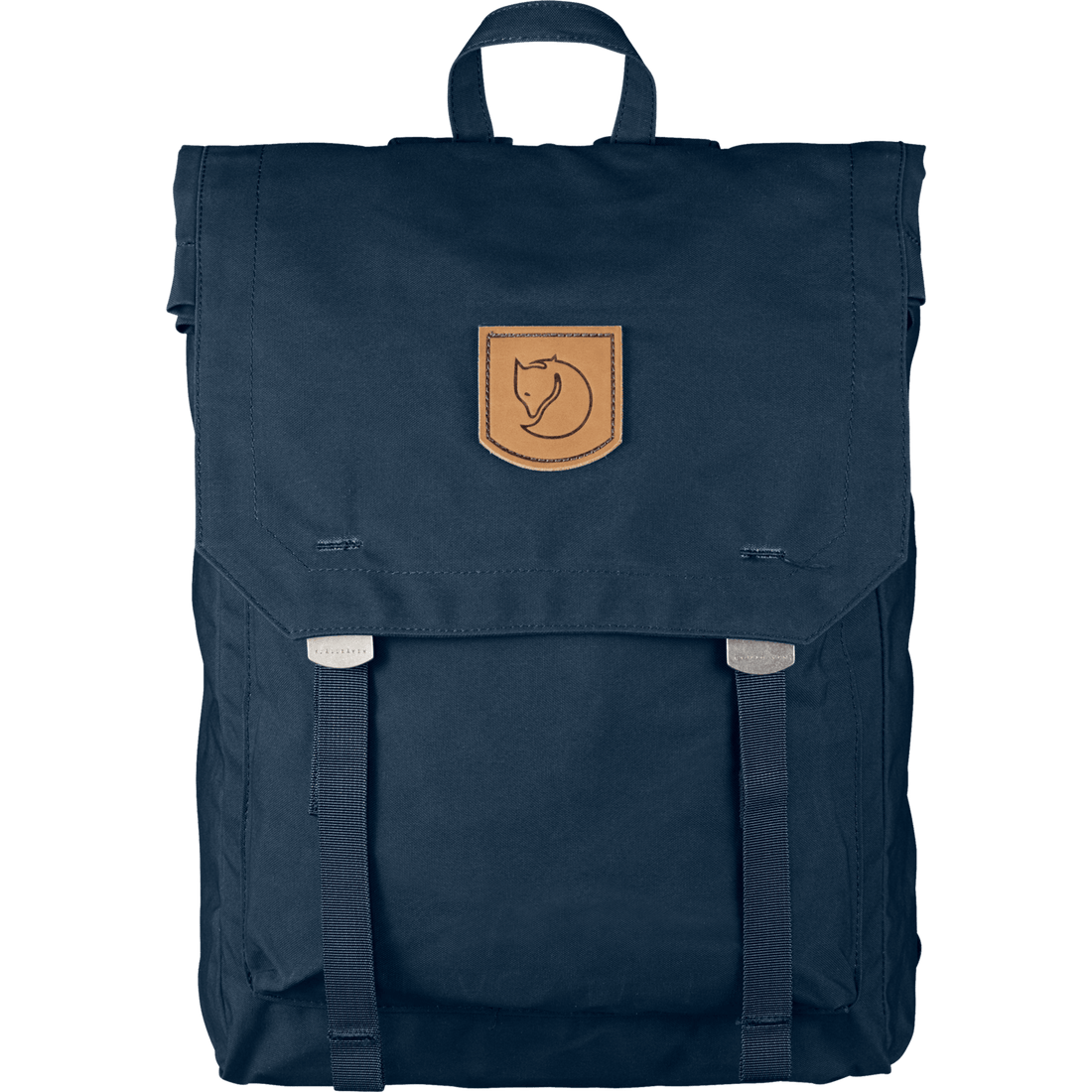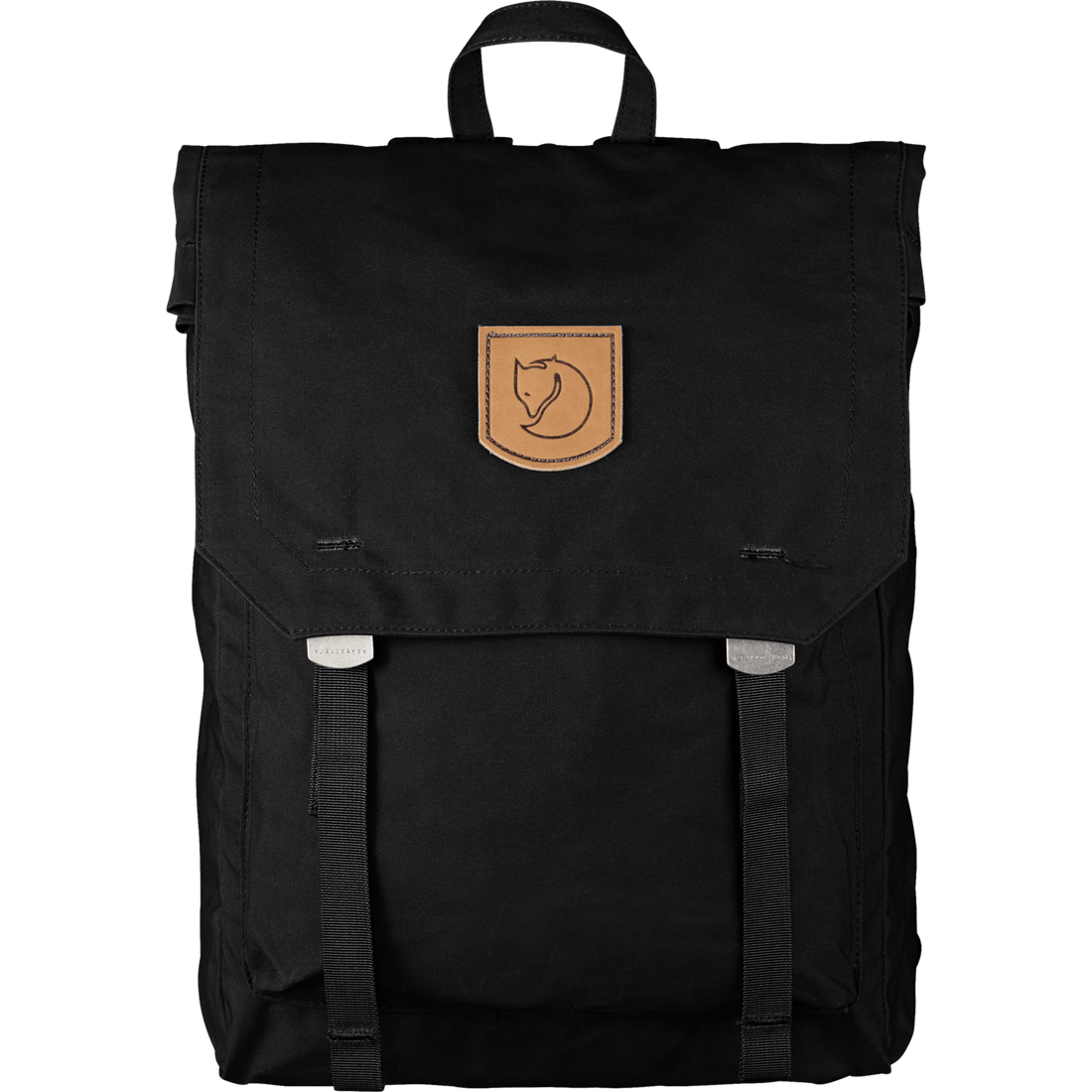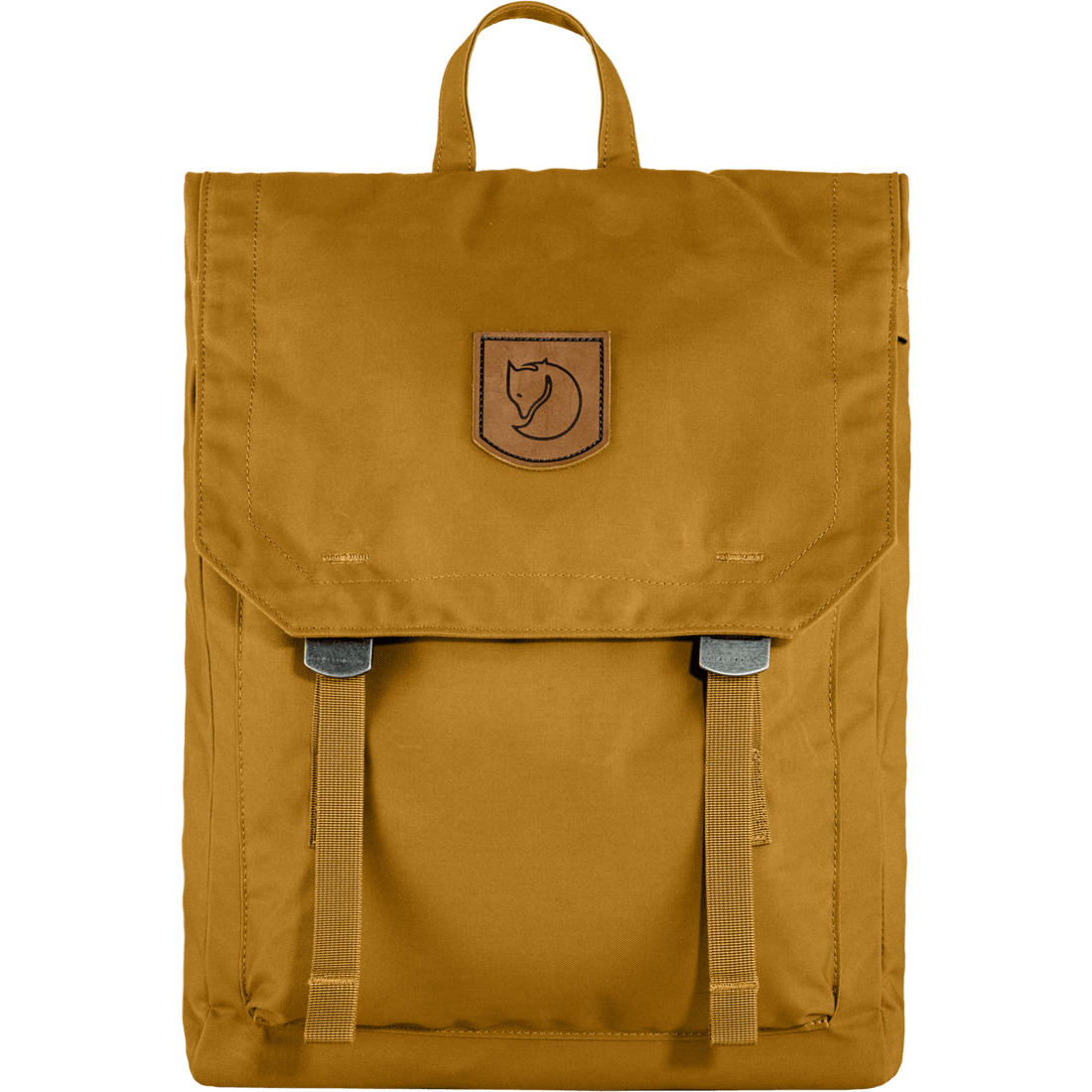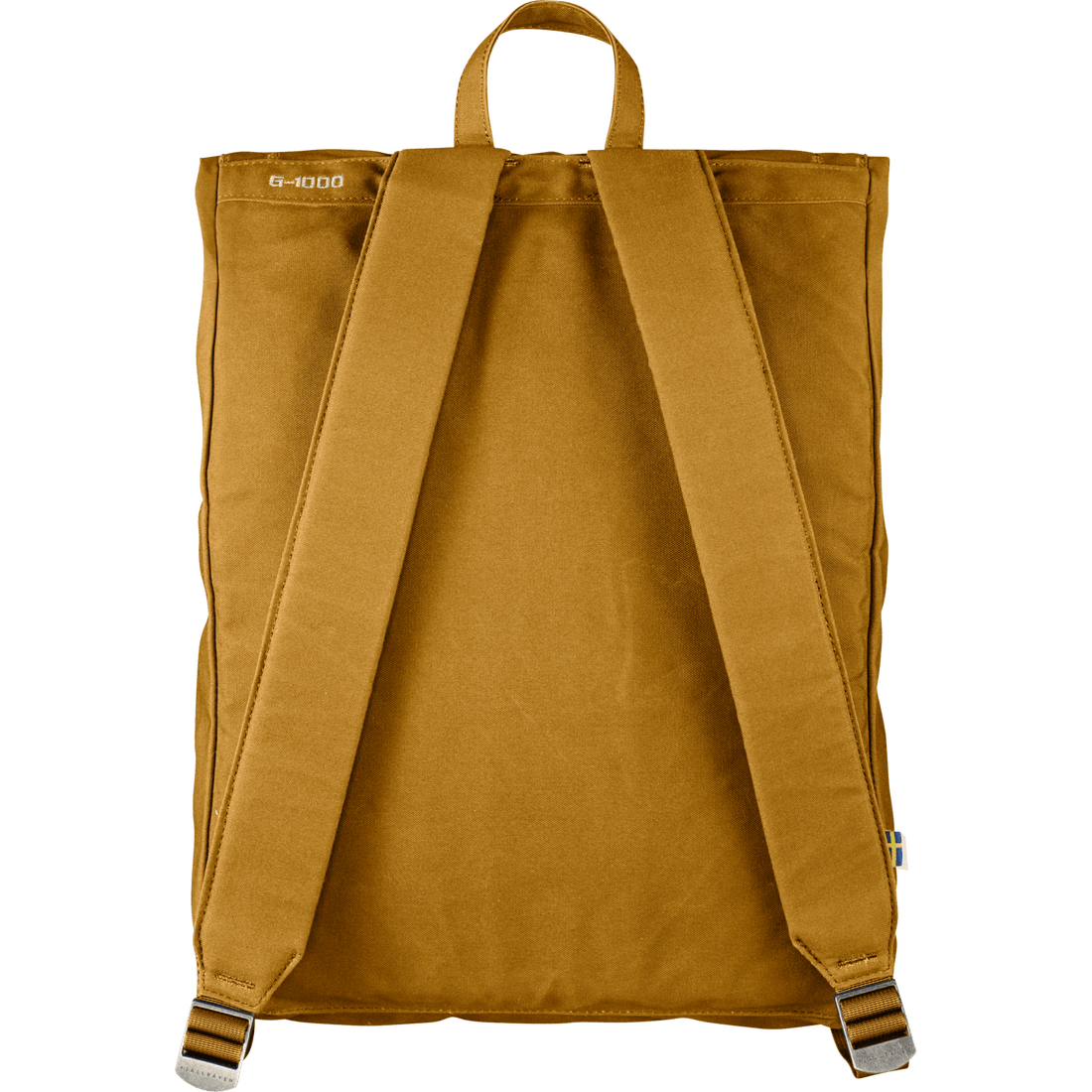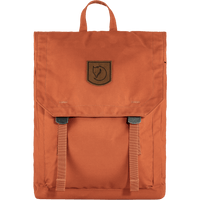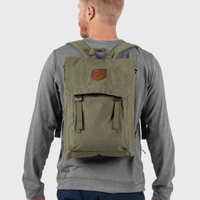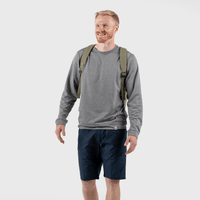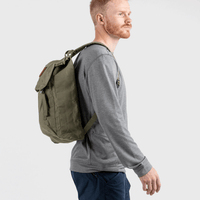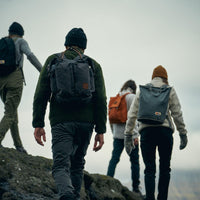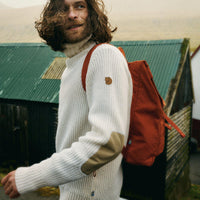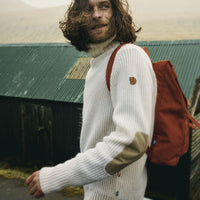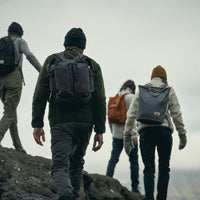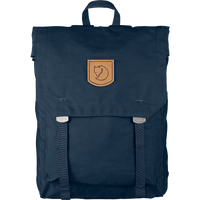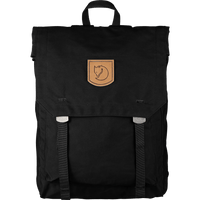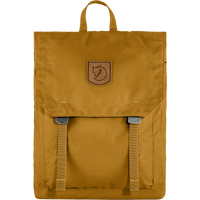 Simple functional backpack in G-1000 HeavyDuty; top folds down and is attached with textile straps and metal buckles.
FREE SHIPPING OVER $150
PRODUCT DESCRIPTION
Product Description
Unembellished backpack with a simple and functional design where the top can be folded down and attached to the front with textile straps and metal buckles. Made from extra strong and durable G-1000 HeavyDuty. The large main compartment can be accessed through the turned down top, and it has an inner pocket with padding at the bottom for a laptop (15 inch).
The top covers an outer zippered pocket when folded down, but the pocket can be accessed without needing to open the top. Comfortable padded back pad in G-1000 and supporting shoulder straps. Textile carrying handle at the top. Suitable both for everyday use and walks in the forest, and its simple functionality and durable material mean it will be a favourite for many years to come.
Product Features
Made in G1000 HeavyDuty
Simple folding construction inspired by the envelope pockets of our classic jackets
Flat pocket with padded bottom for laptop inside
Large zippered front pocket accessible without unbuckling main opening
Durable metal buckles for main opening as well as shoulder straps
Pocket for Laptop
Composition Brand Material : G-1000® HeavyDuty Eco: 65% polyester, 35% cotton
Composition Brand Material 2 : G-1000® Lite Eco: 65% polyester, 35% cotton
Environmental Info : Organic, Recycled, Fluorocarbon-free impregnation
Material : G-1000®
Depth: 15
Gross Weight: 0,59
Height: 40
Laptop Case: True
Laptop Size: 15"
Weight: 590
Additional Instructions: soft brush and lukewarm water, use a leather balm on leather details regularly
Excellent daily laptop bag
Bought for my wife who carries a hefty 15" laptop (overall size 355x255mm) to work and back each day. Included in this are headphones, drink bottle, notebooks, glasses case, etc.
We were unsure when buying if the fold down length would have to be shorter to fit the large laptop but the flap folds as in the photos online and completely covers the front pocket.
Even with all these bulky items the bag still doesn't look big on the back (my partner is 5'6" and small build), another uncertainty before buying that is not an issue in practice.
Straps are wide enough and padded enough to be comfy on shoulders with all the weight and the materials and construction are excellent, giving confidence that they will last.
I am looking now to buy another for myself!
Good uncomplicated bag
Got tired of "versatile" bags that just added weight and complications. This is a simple bag that looks like it's going to last.