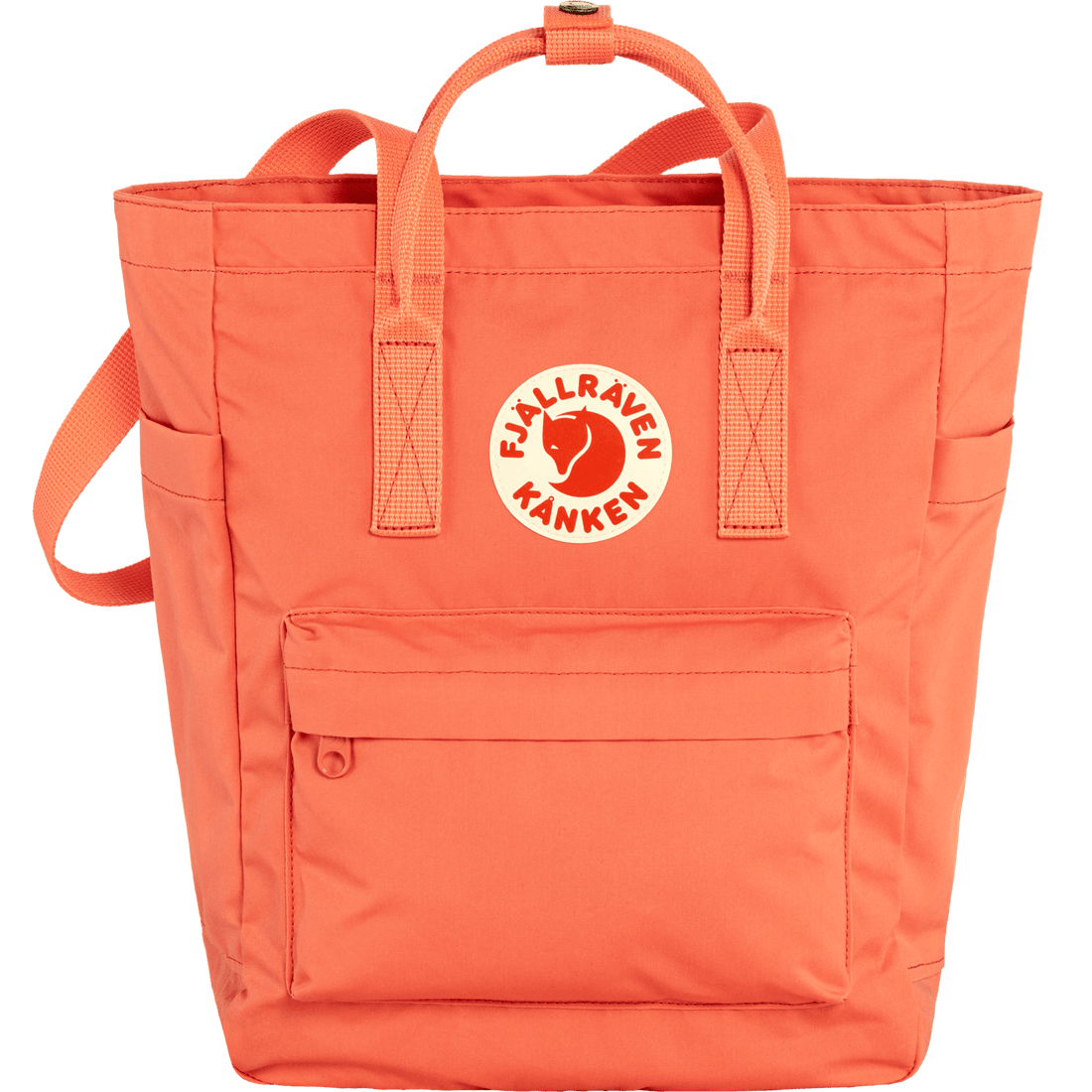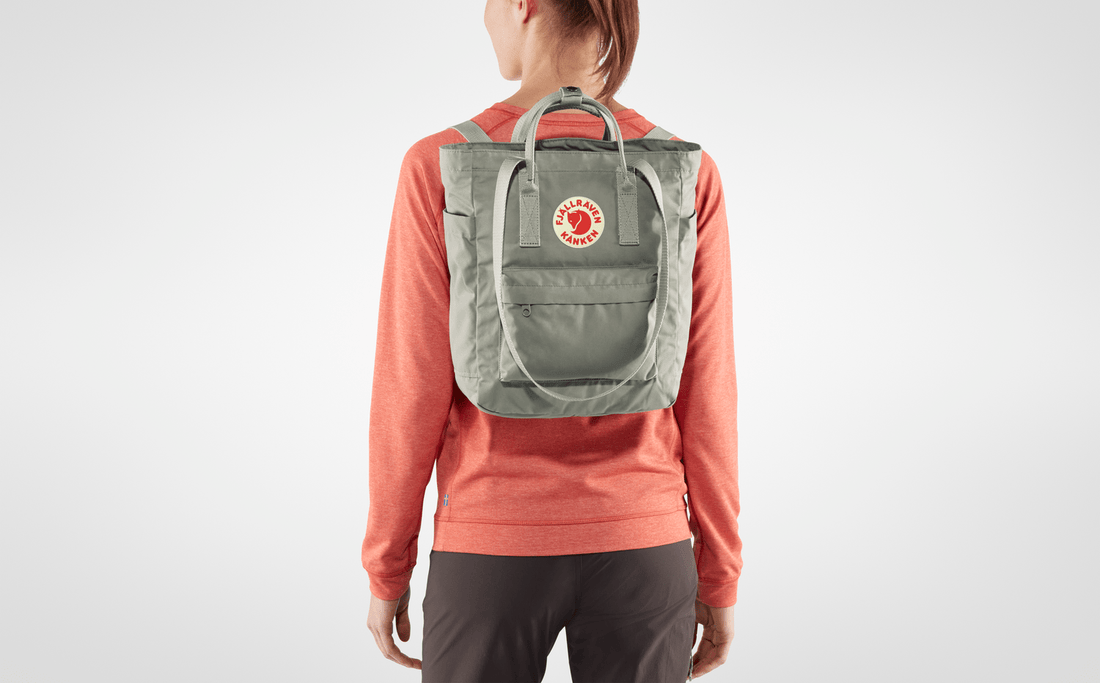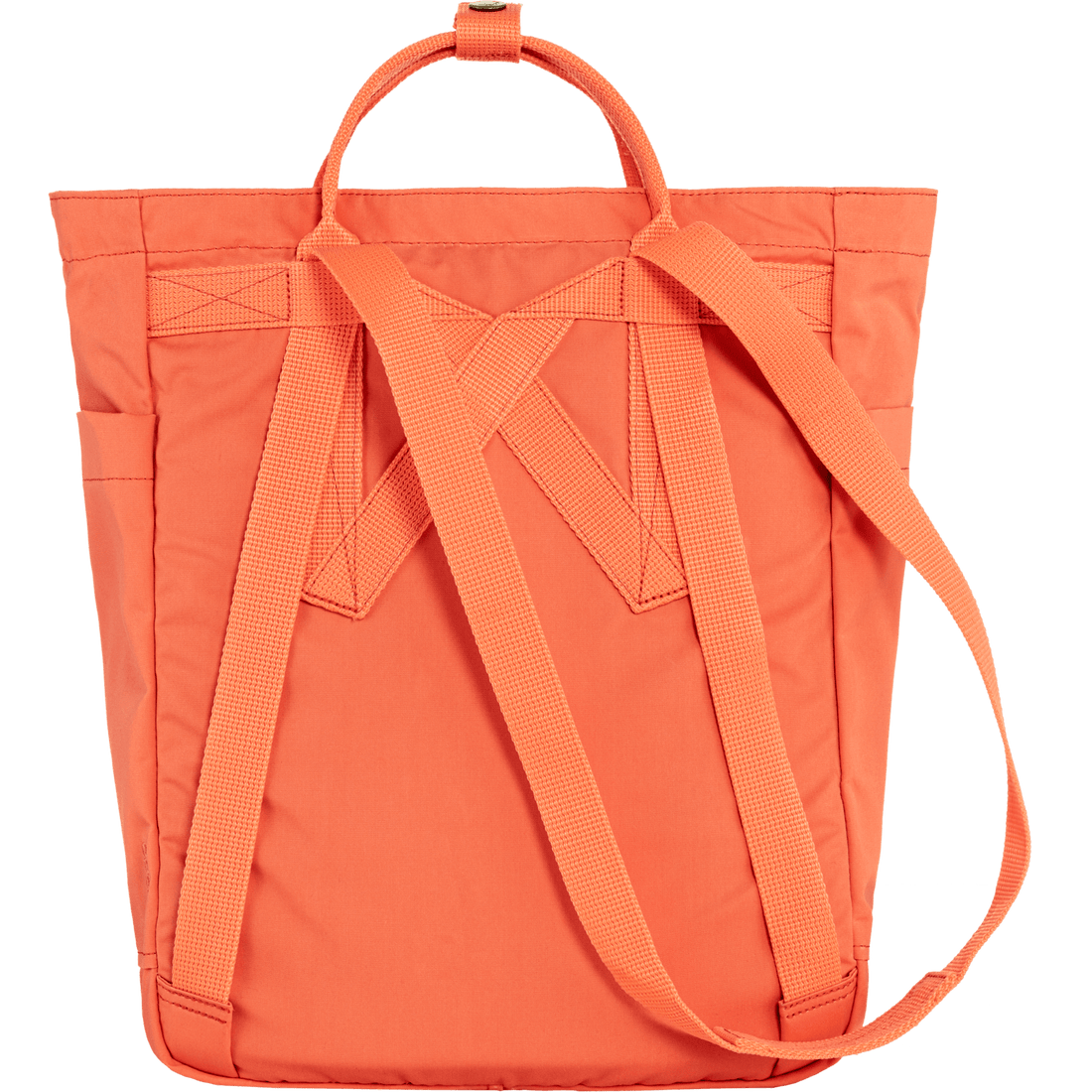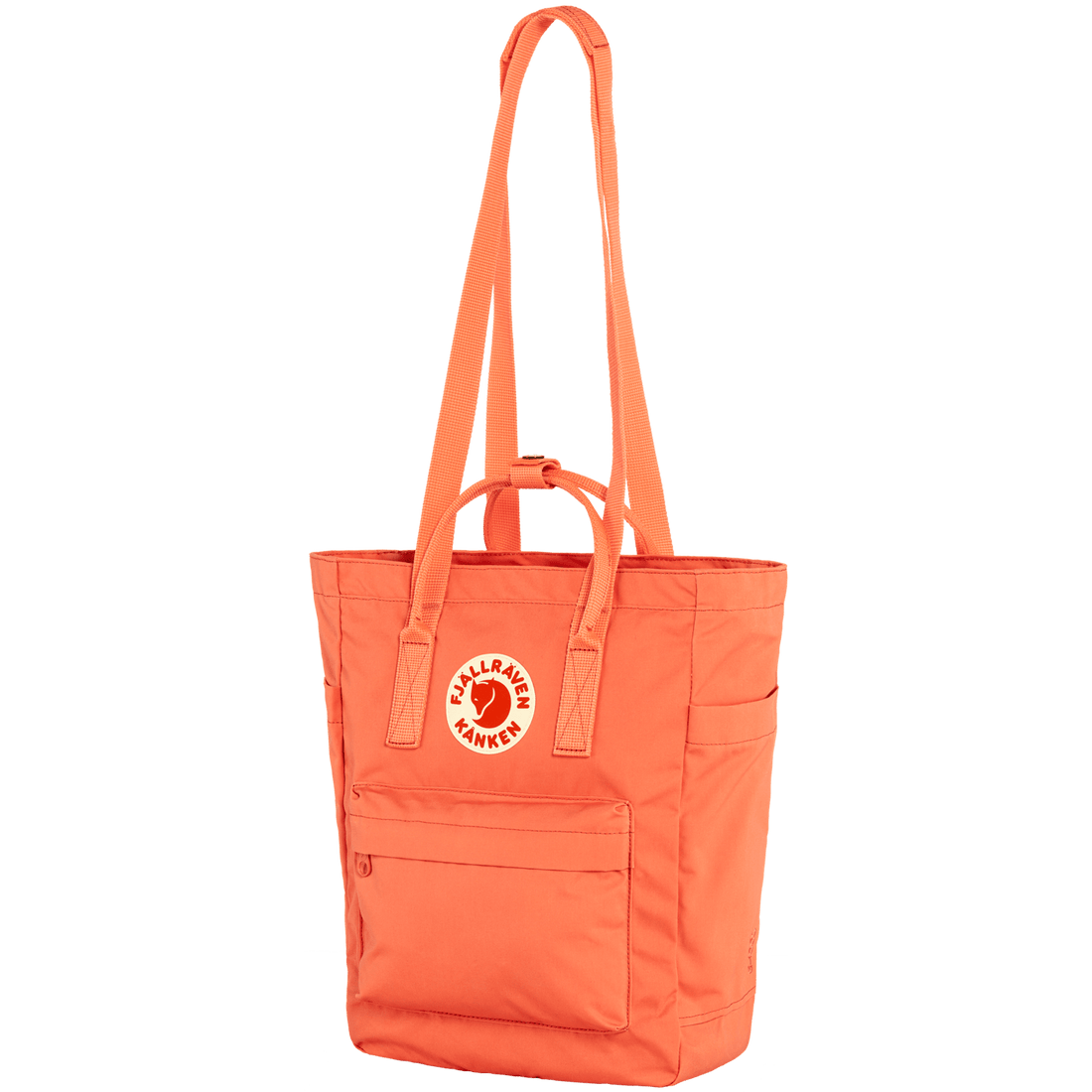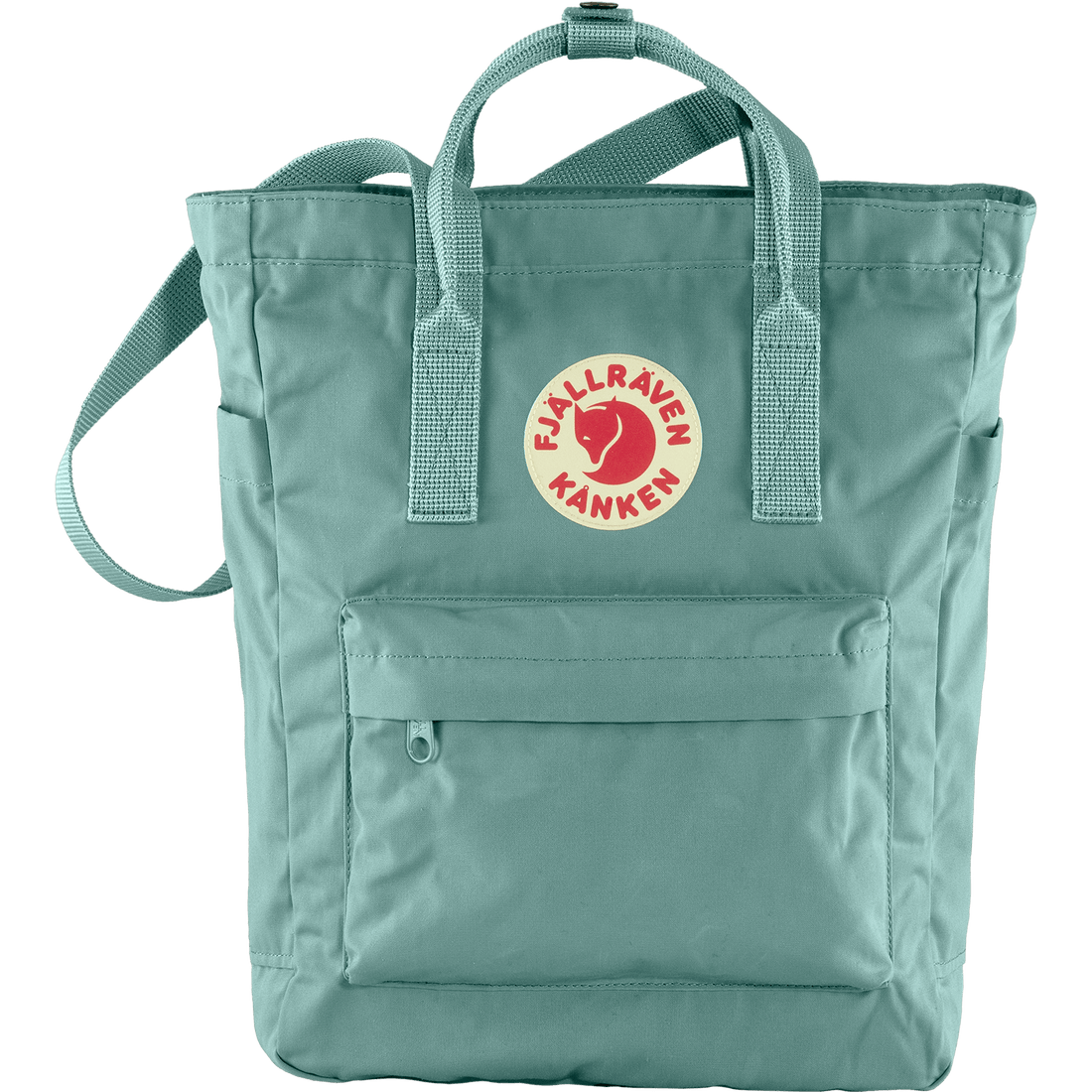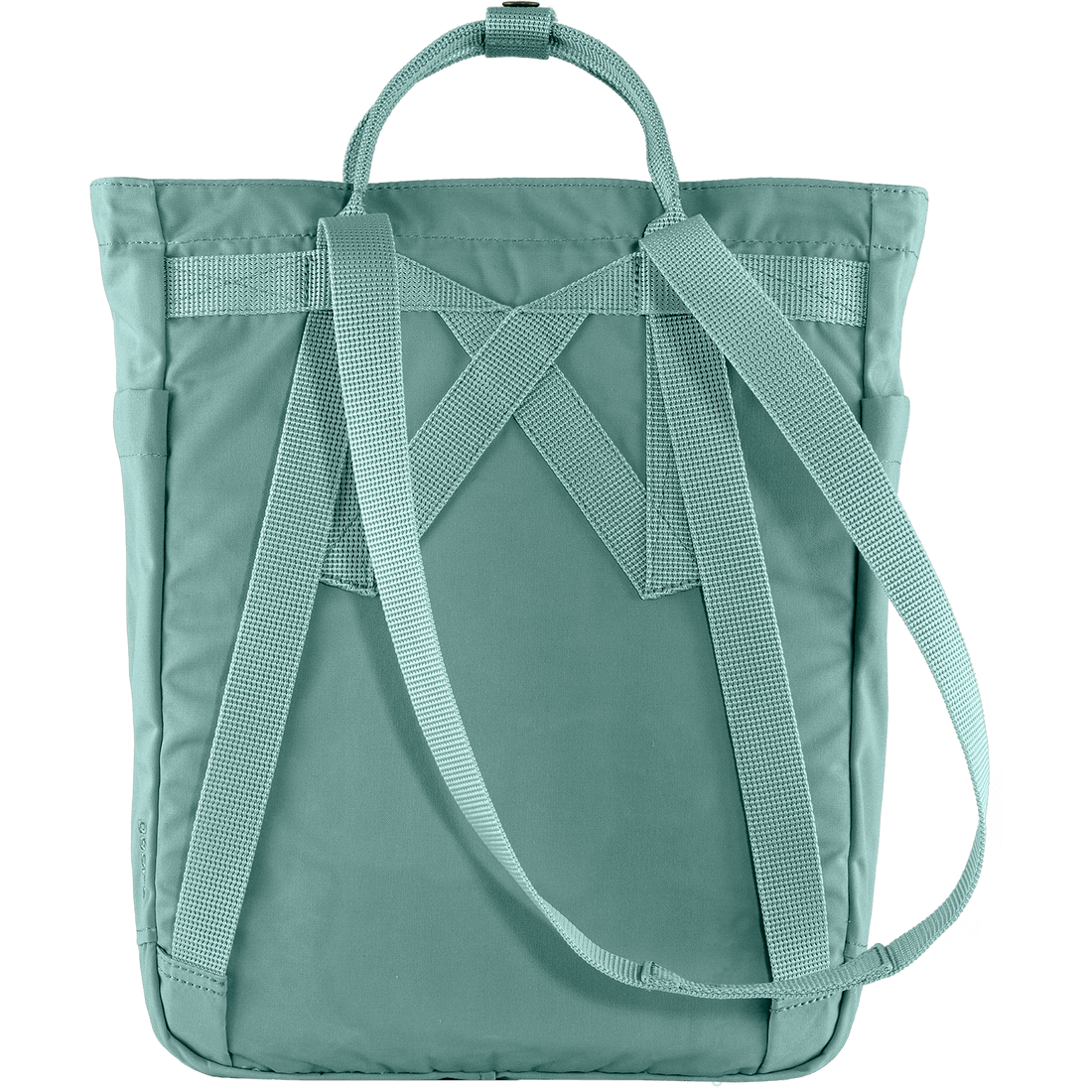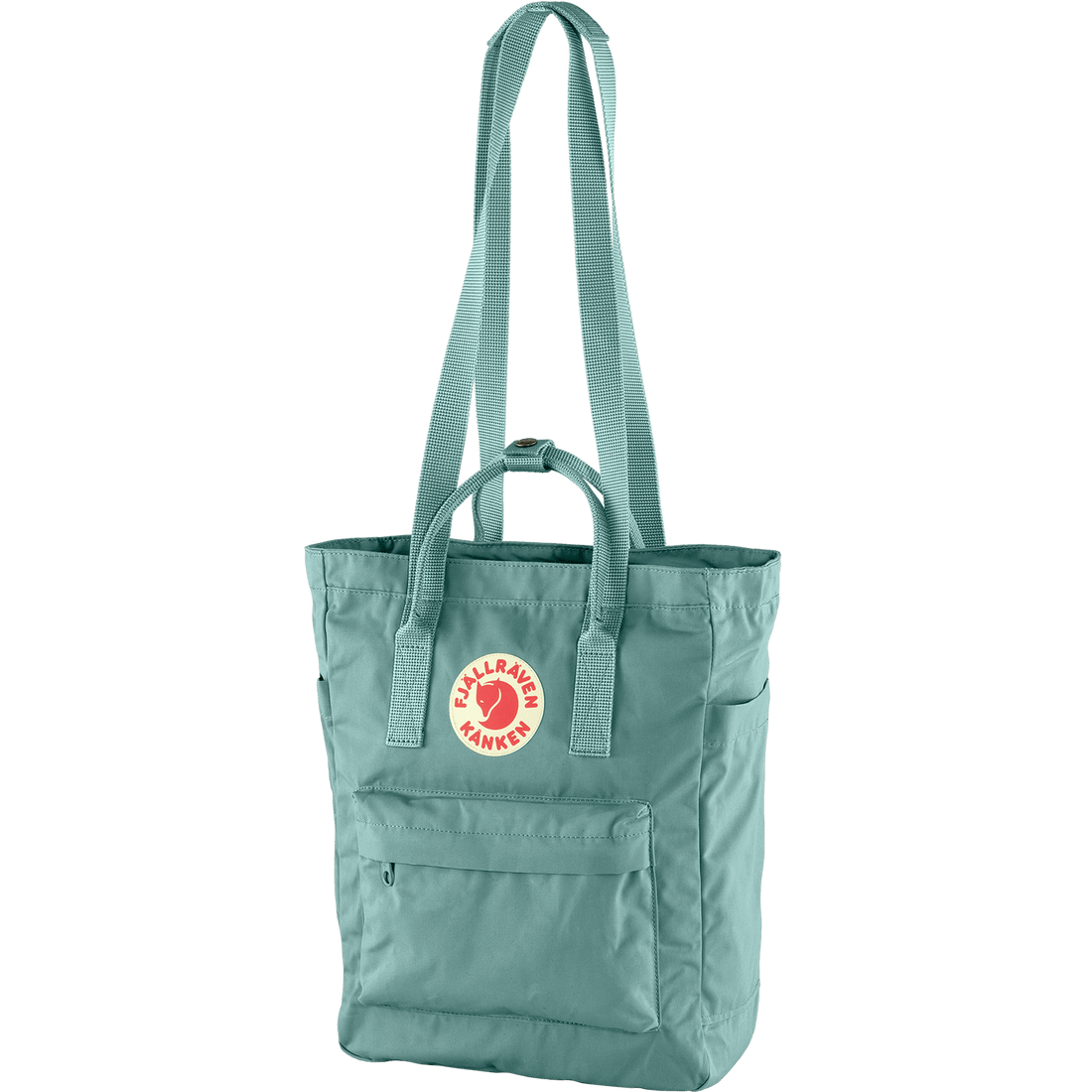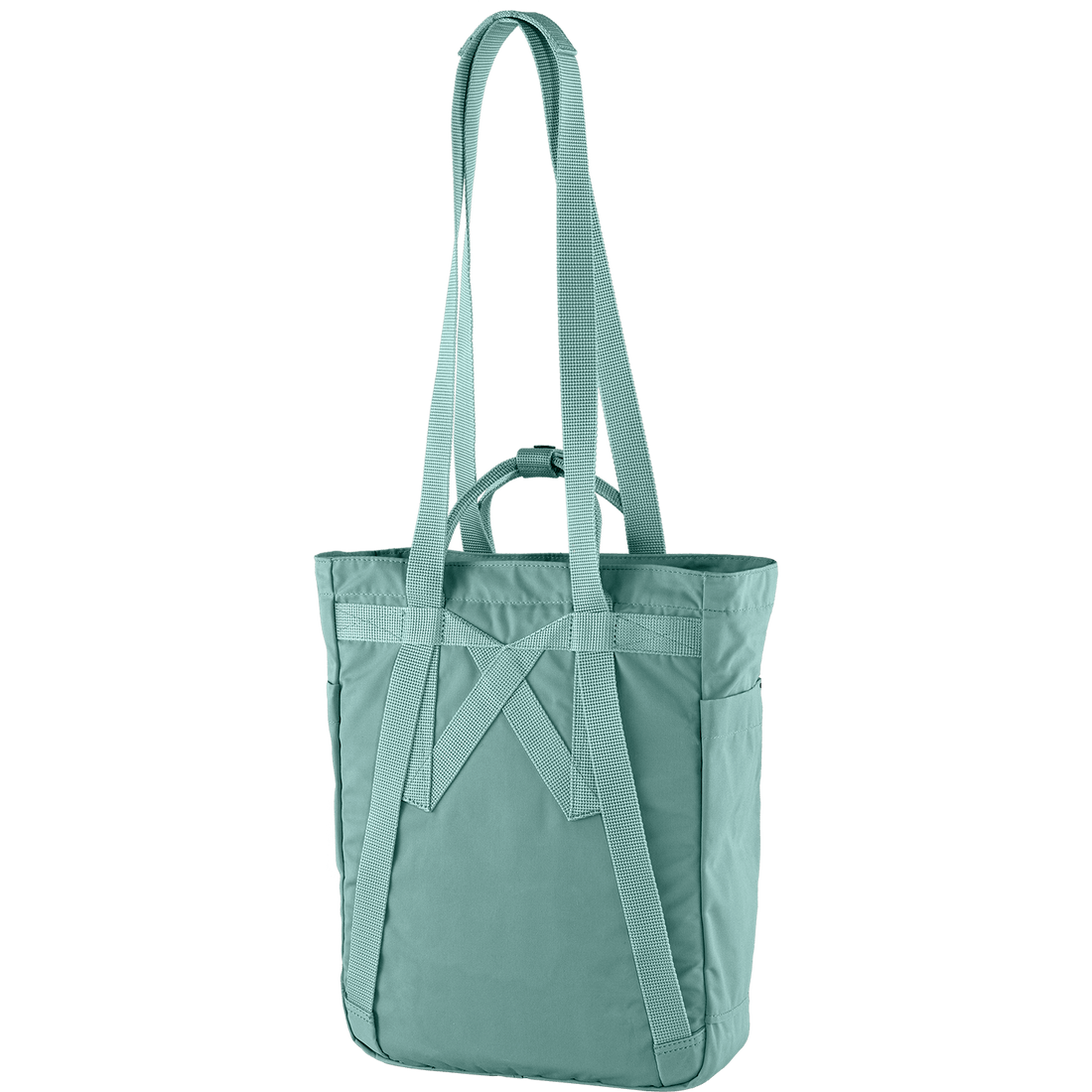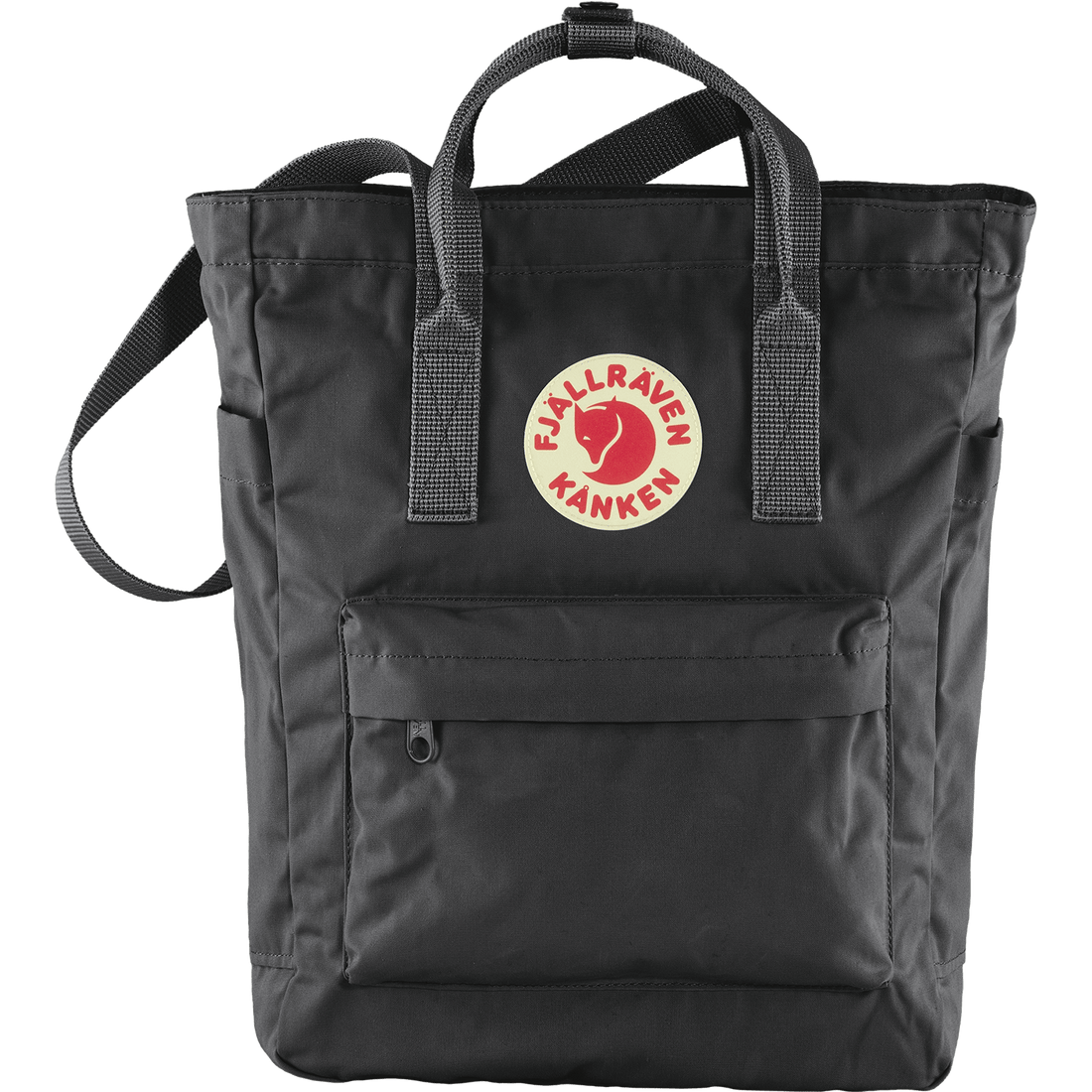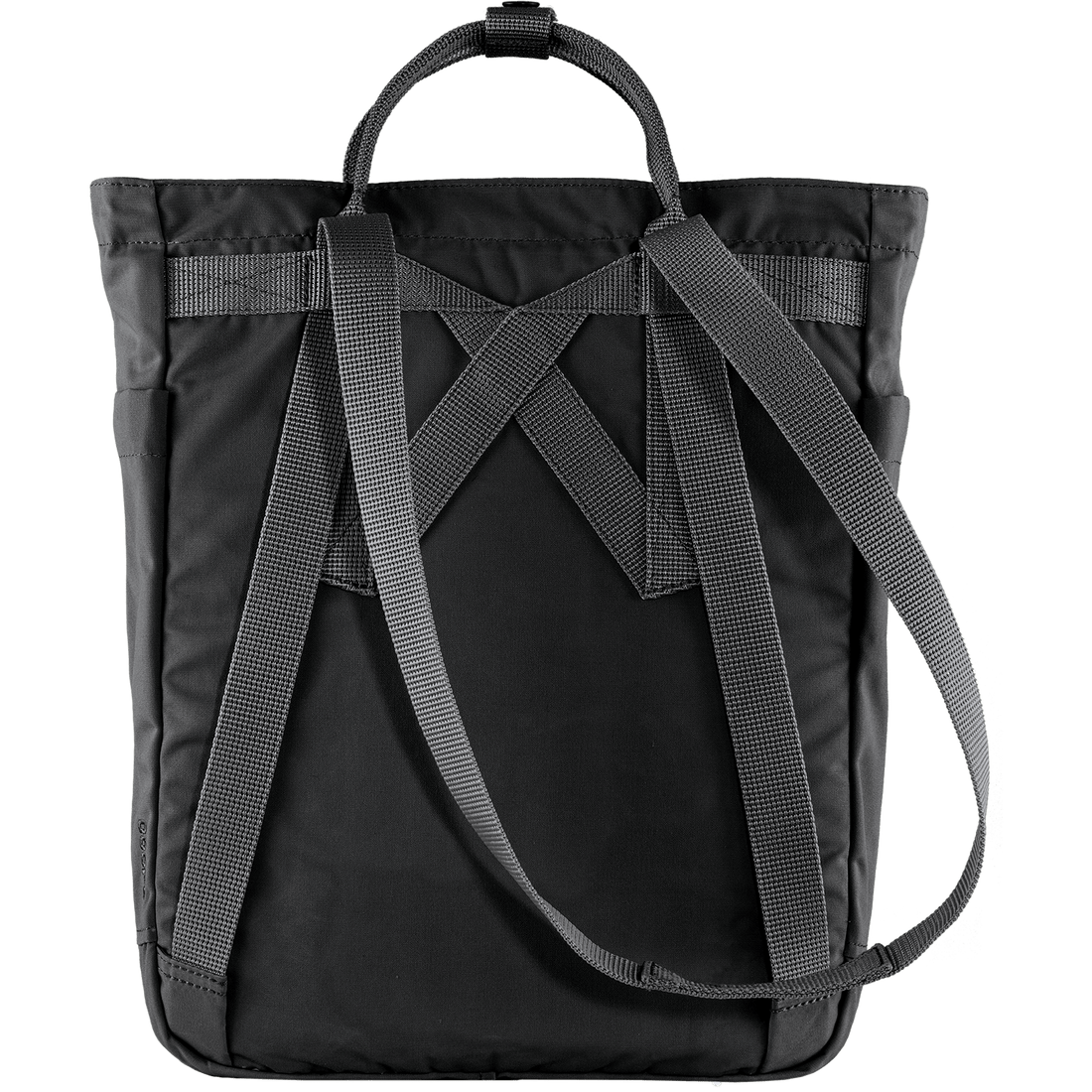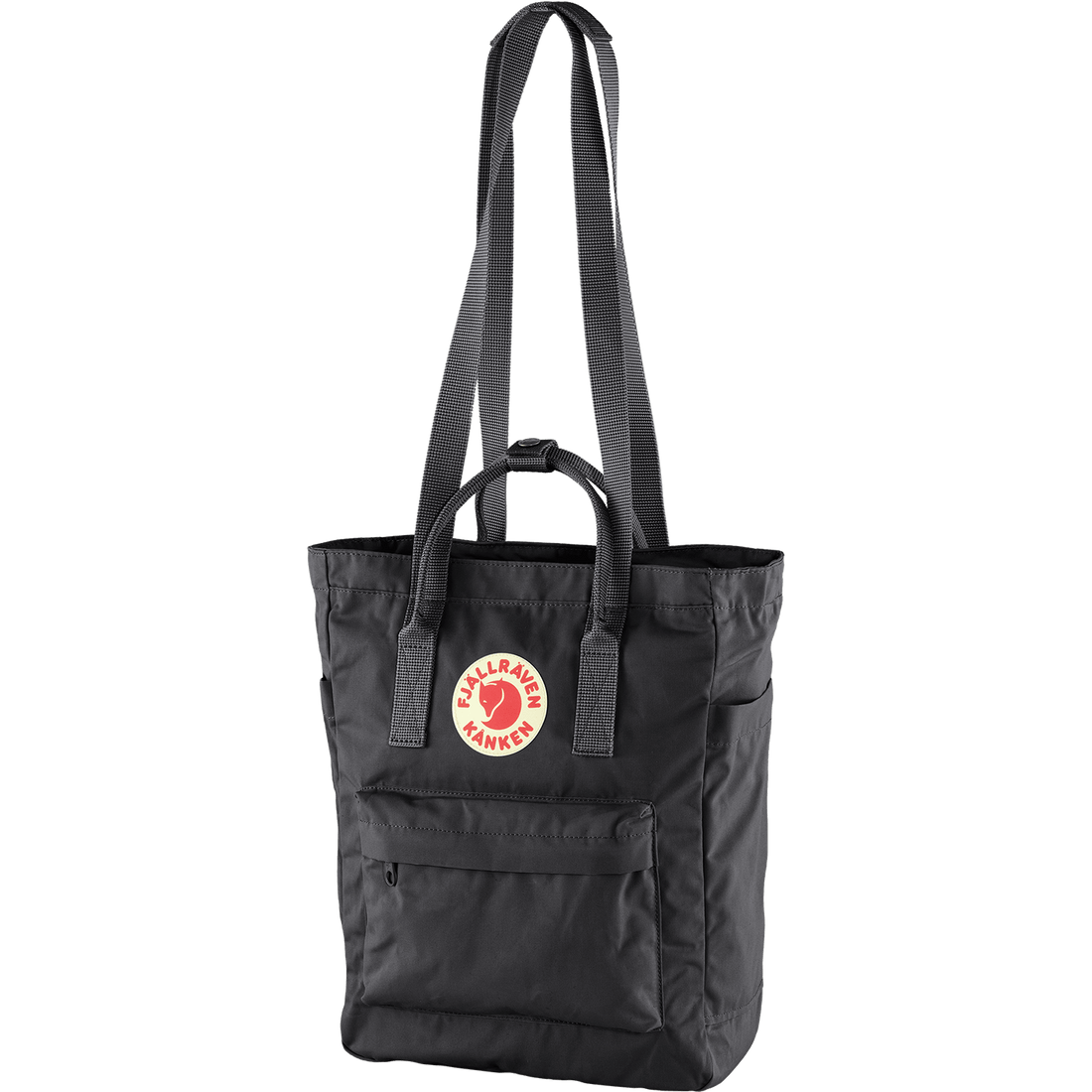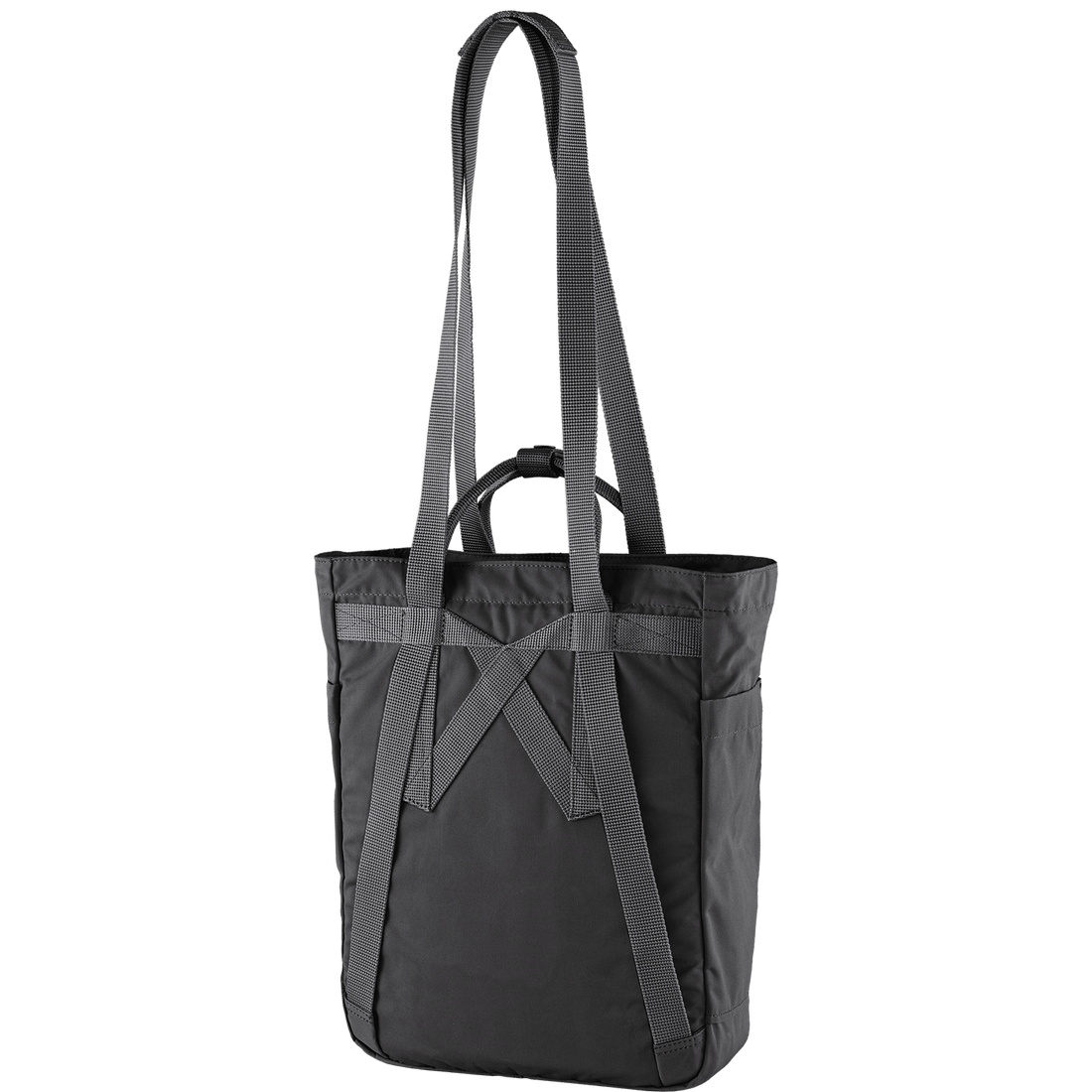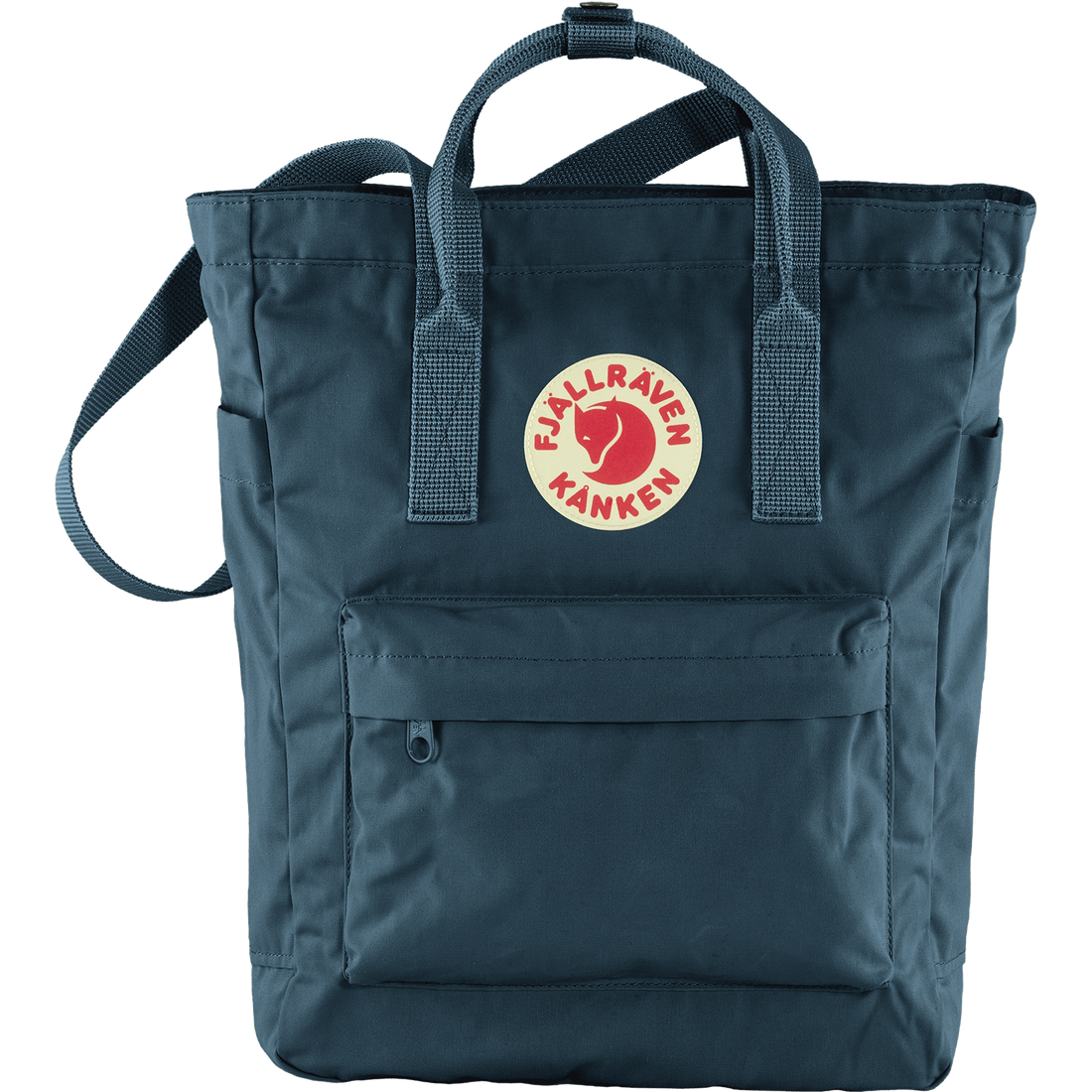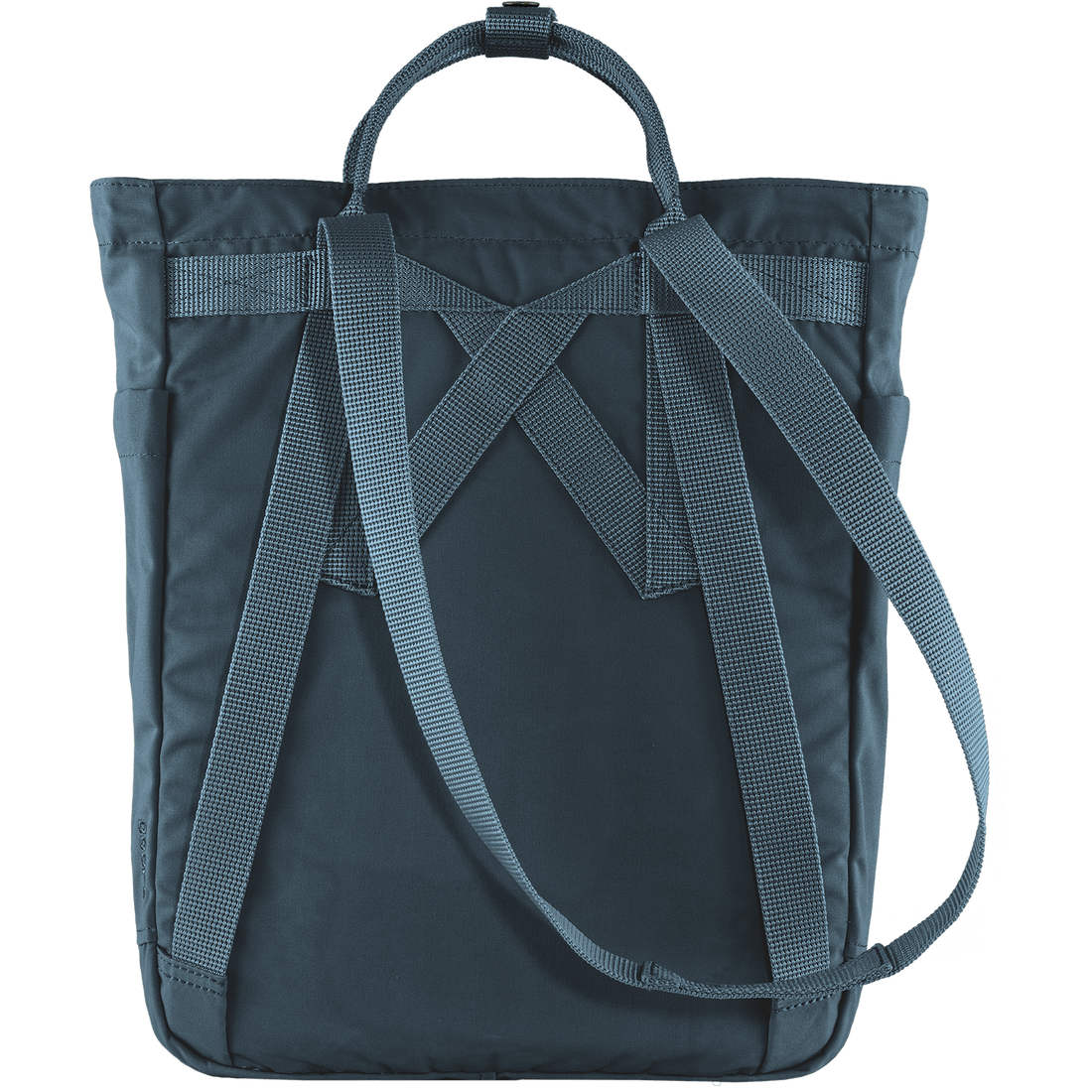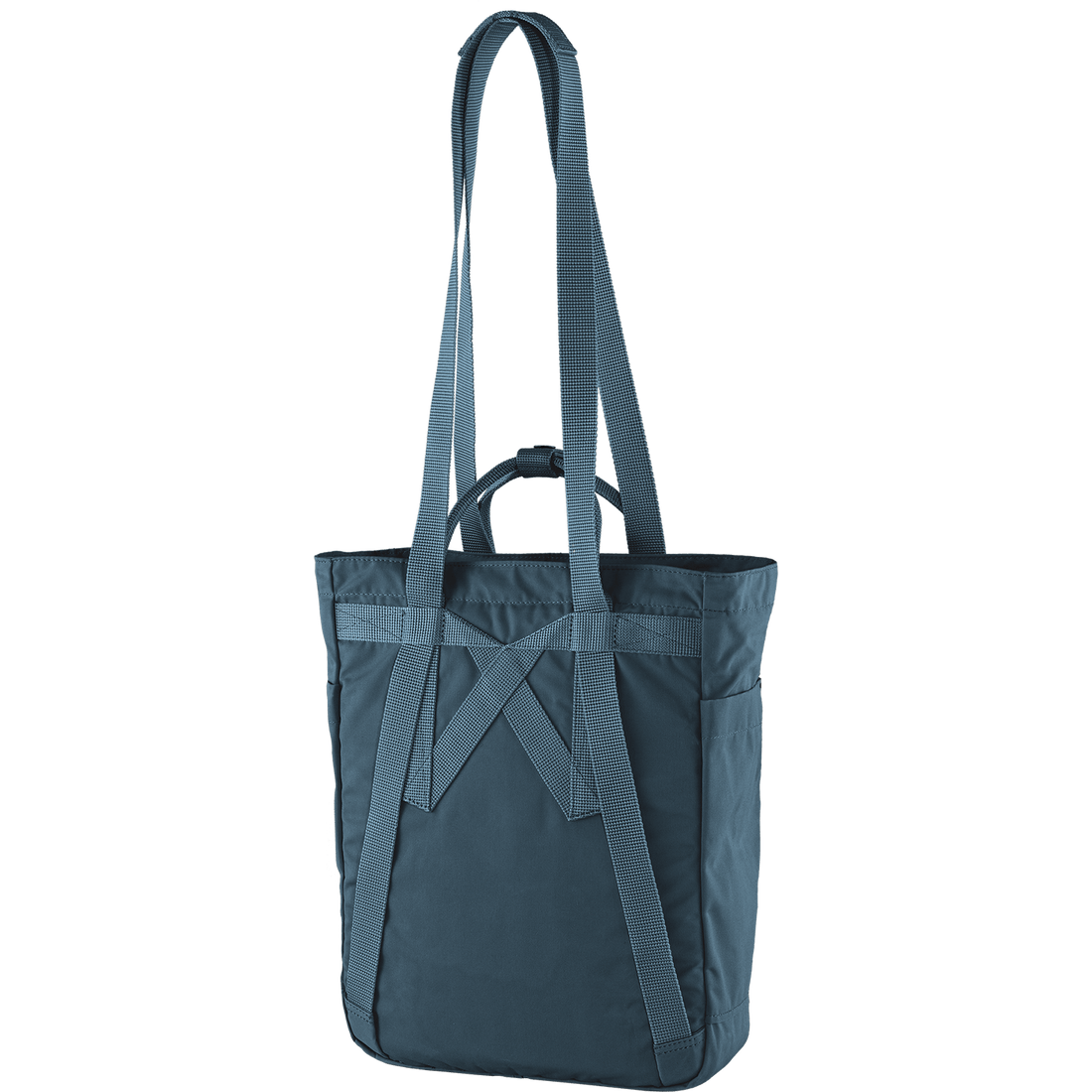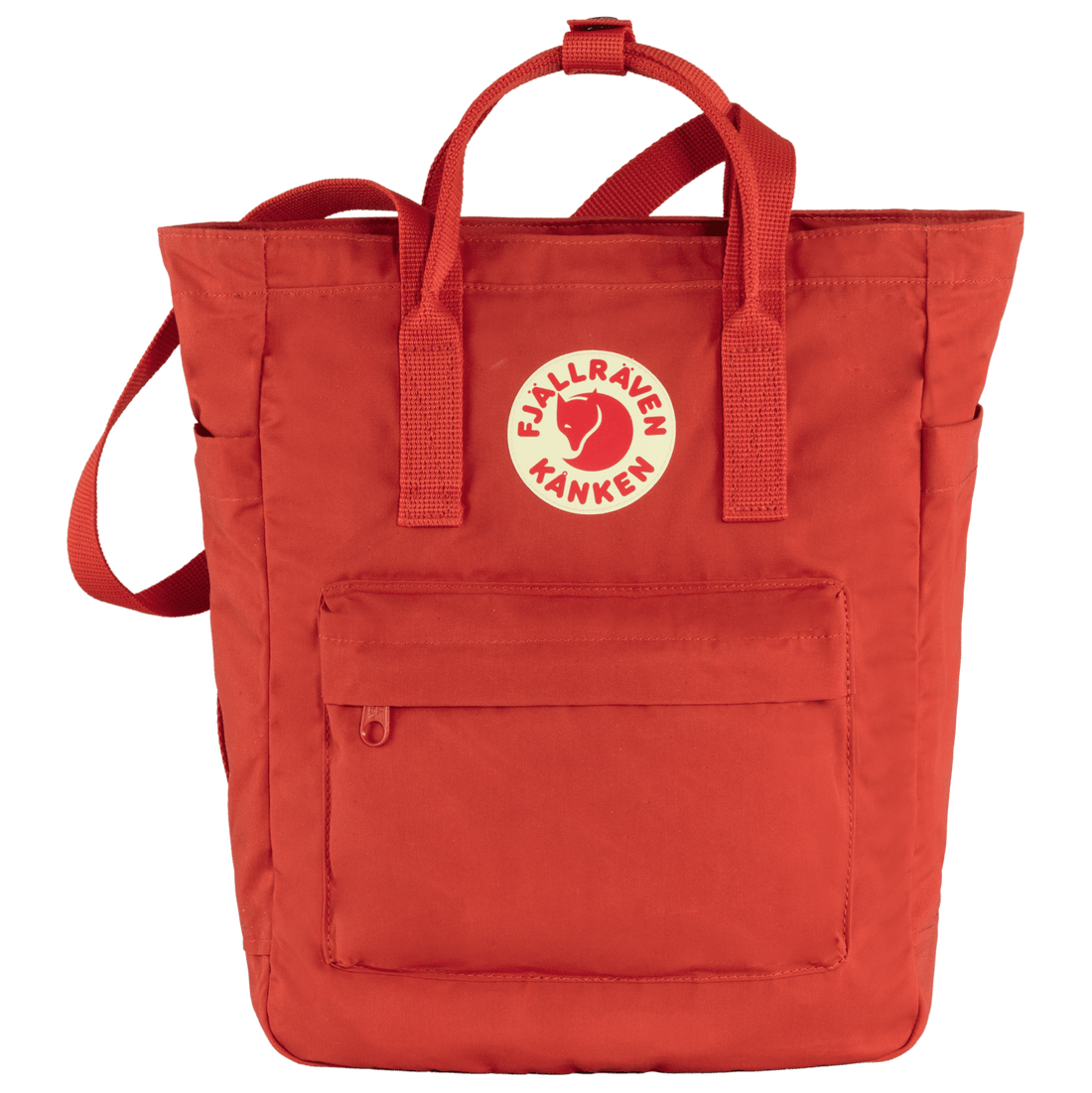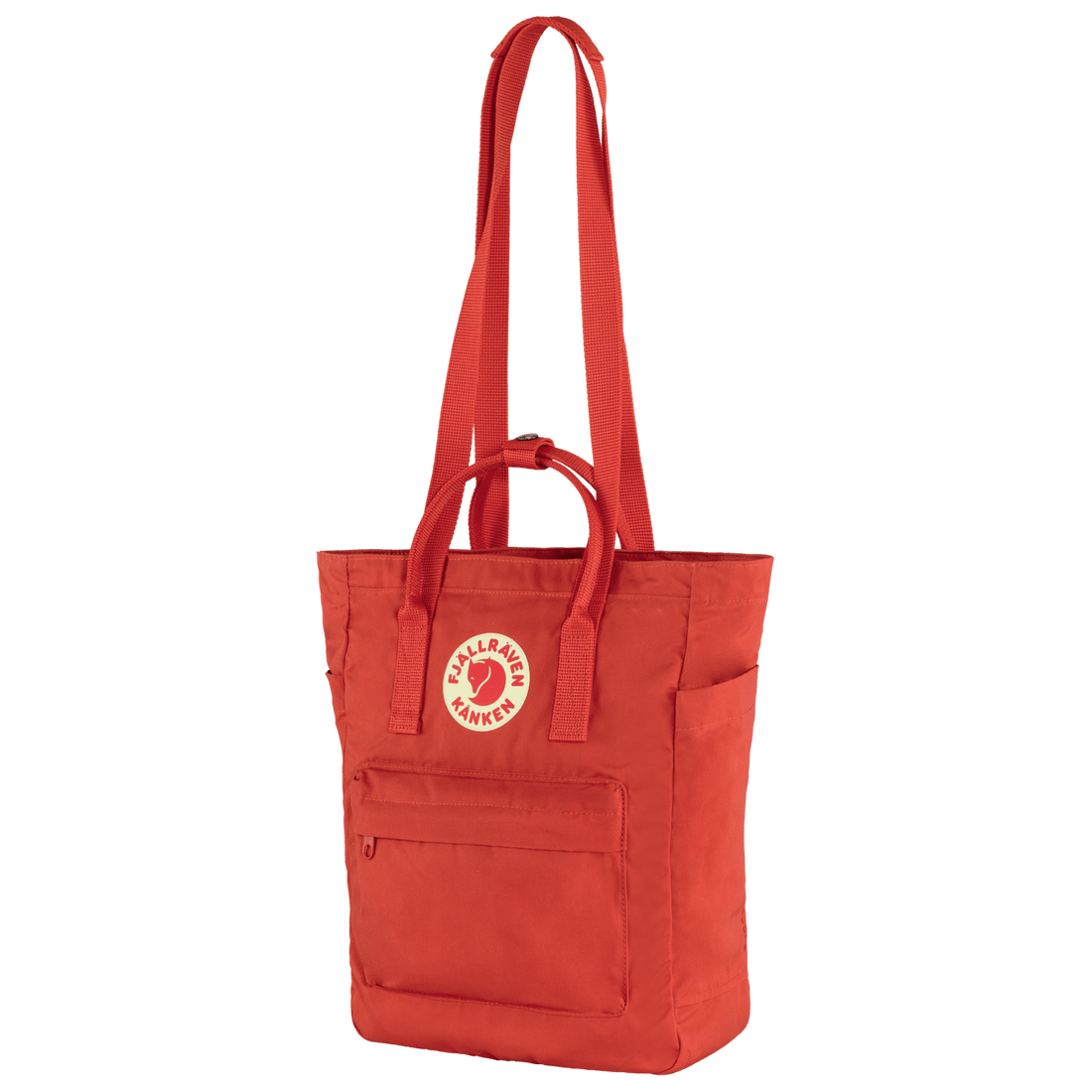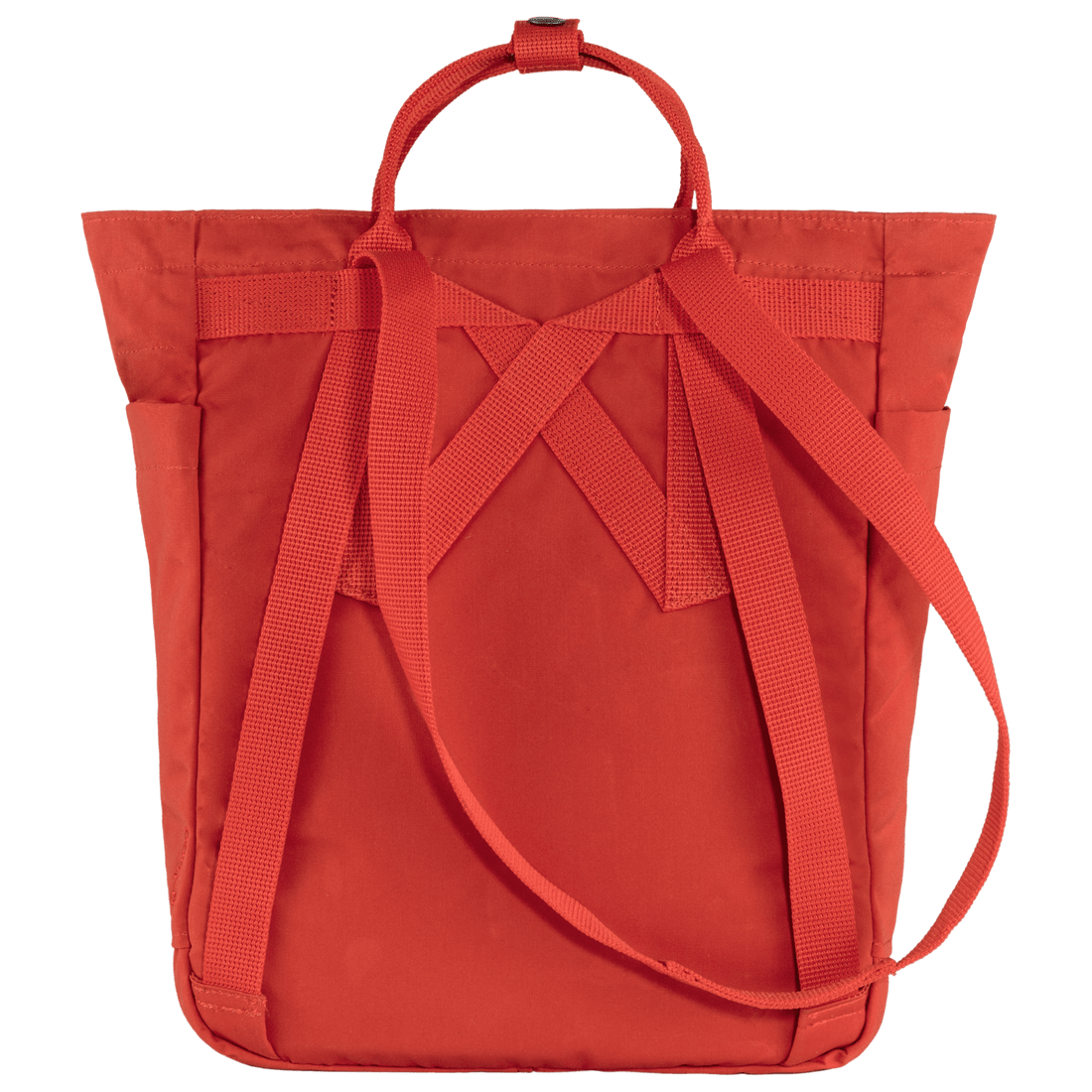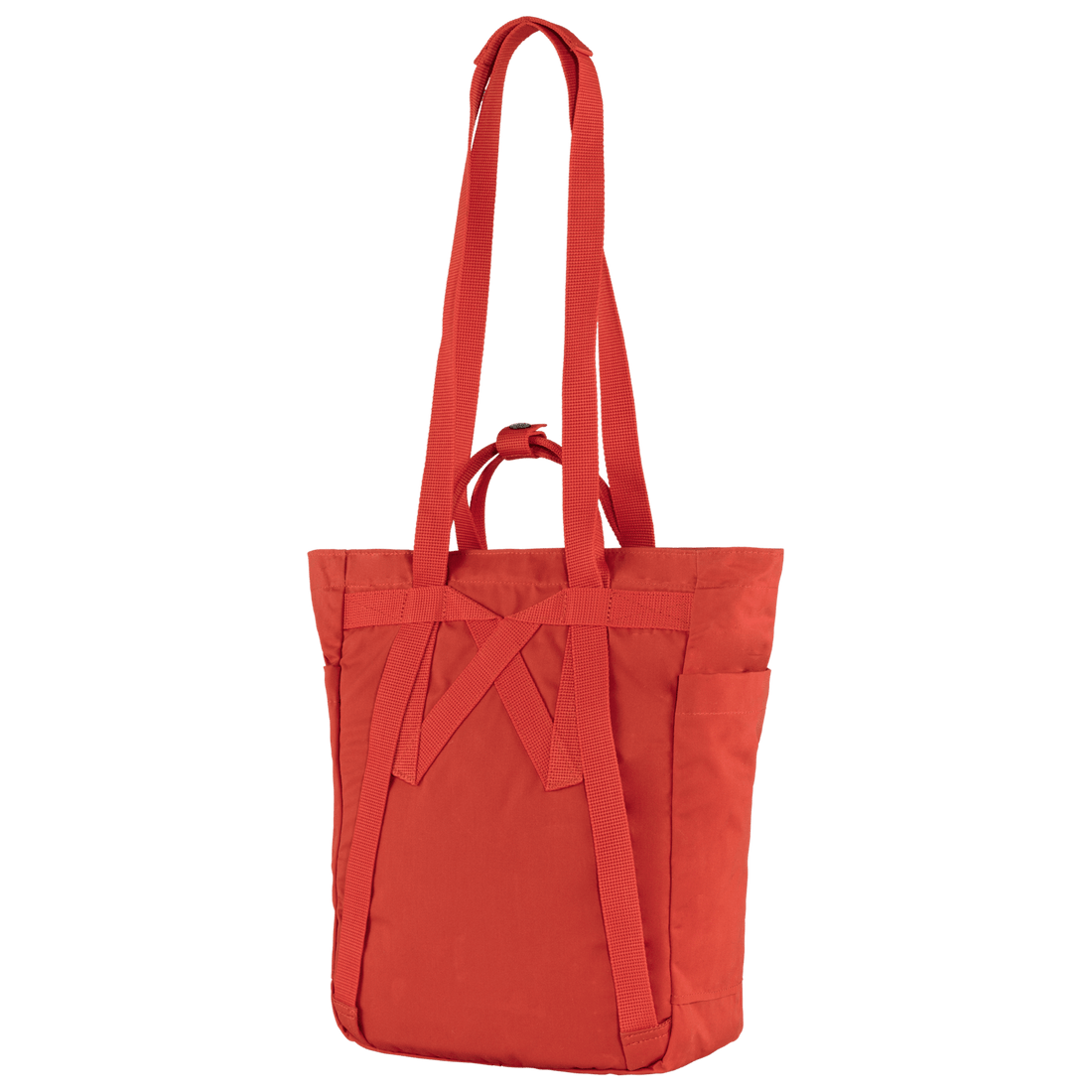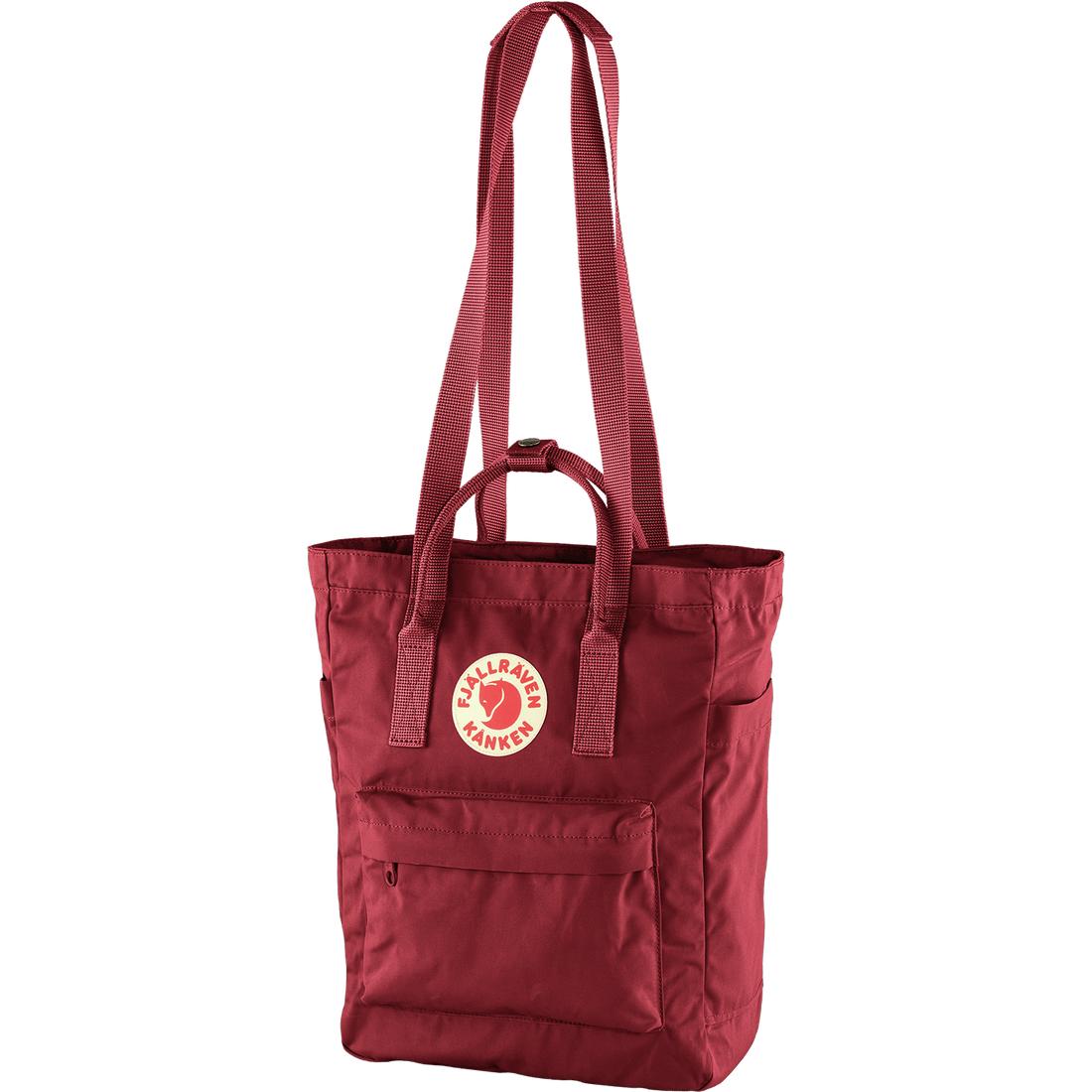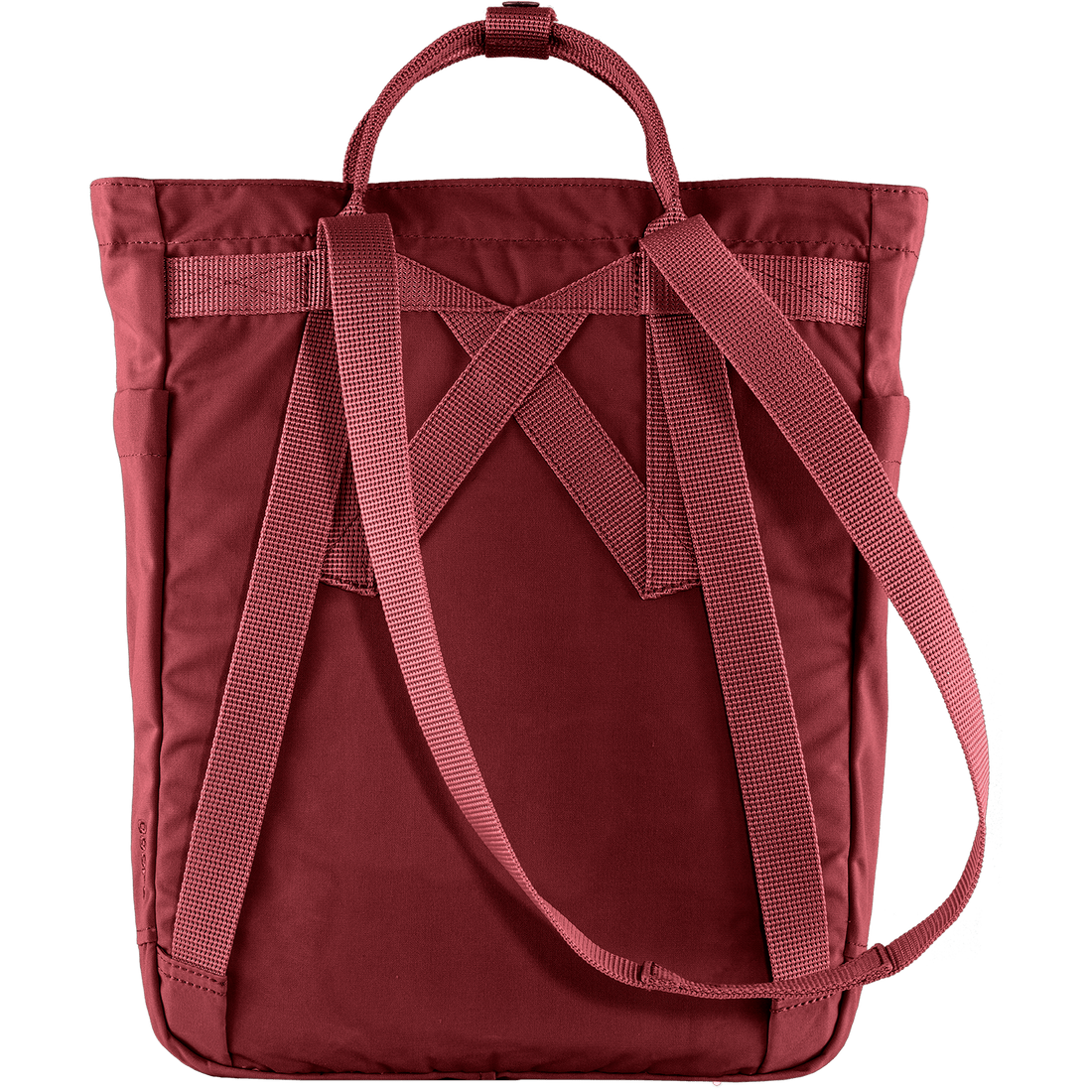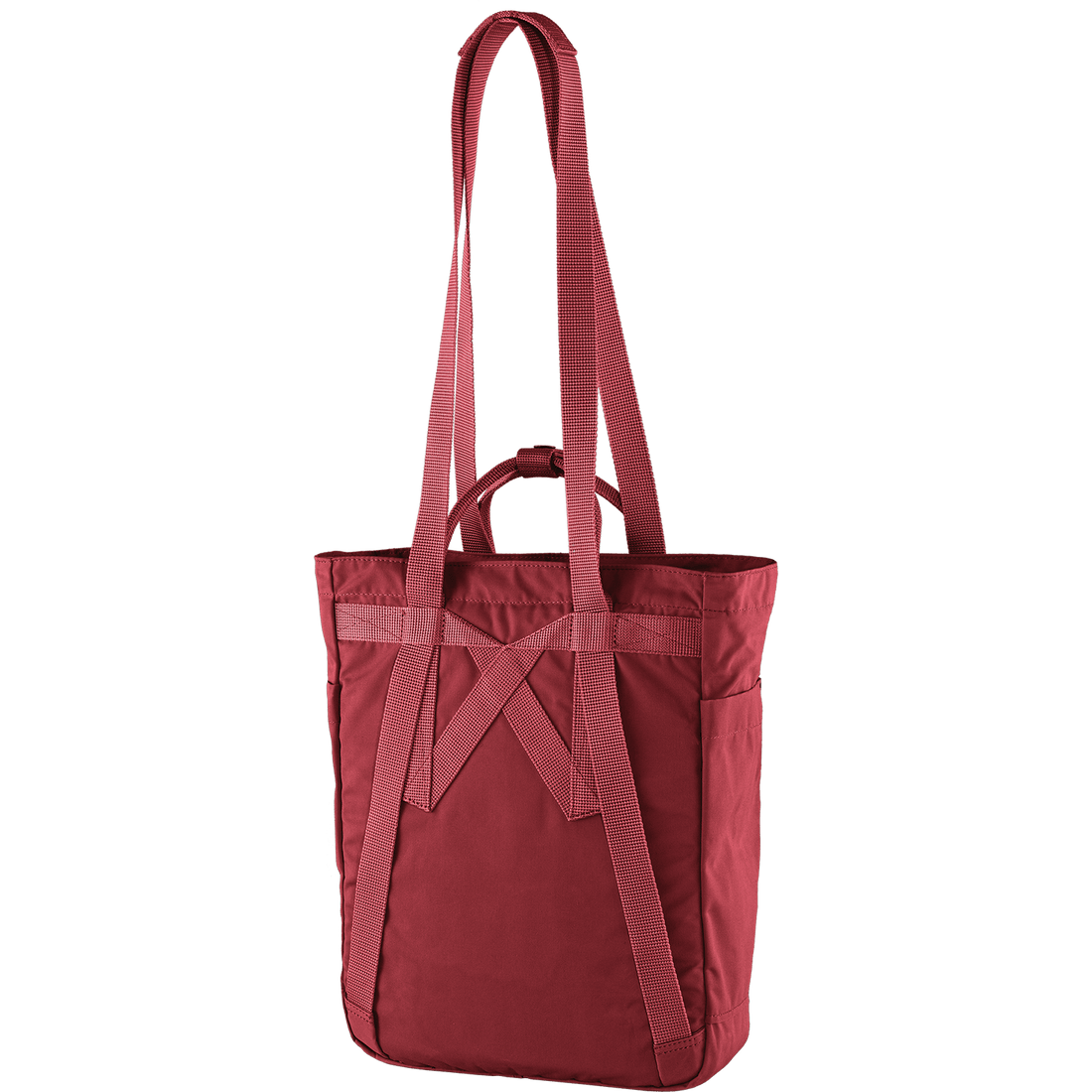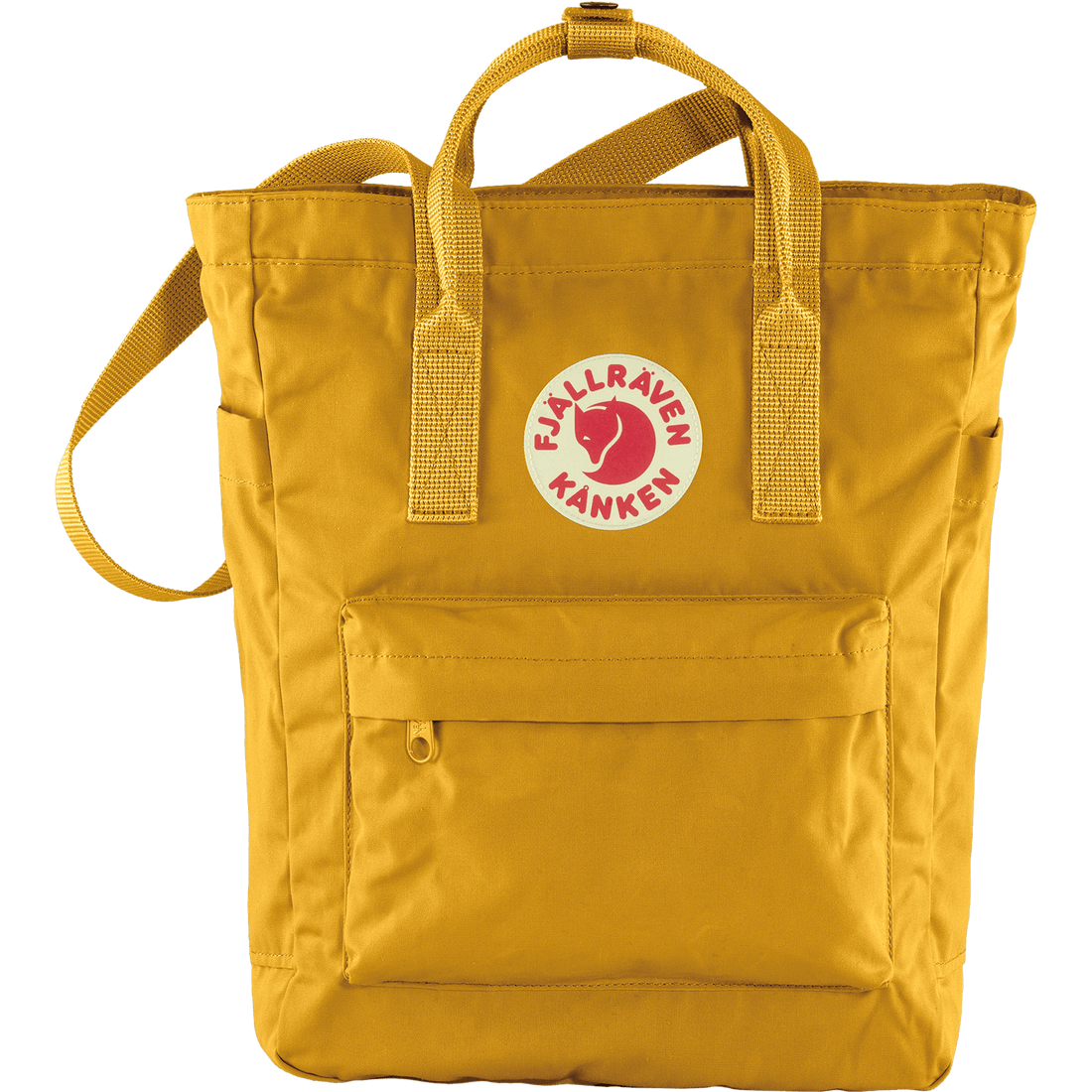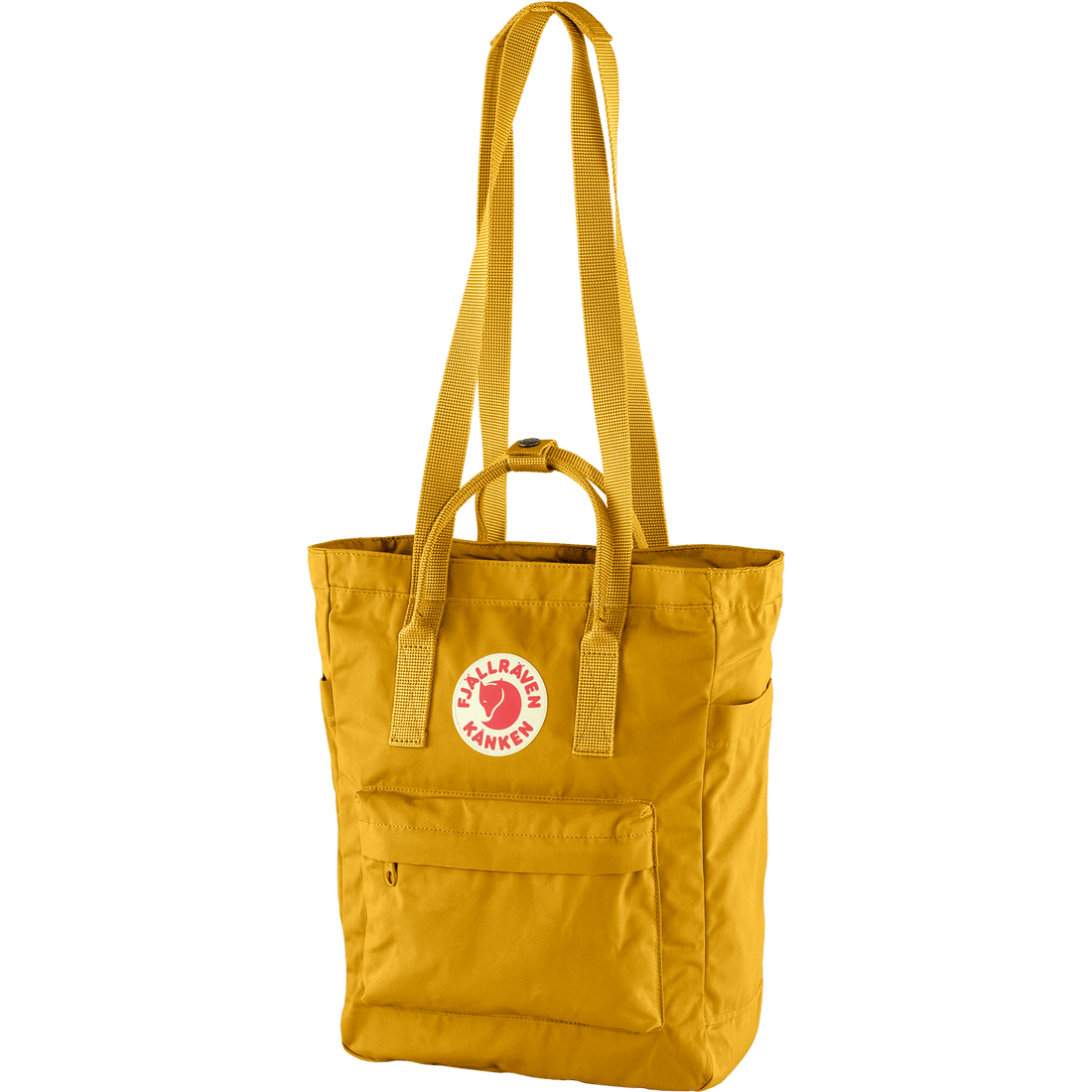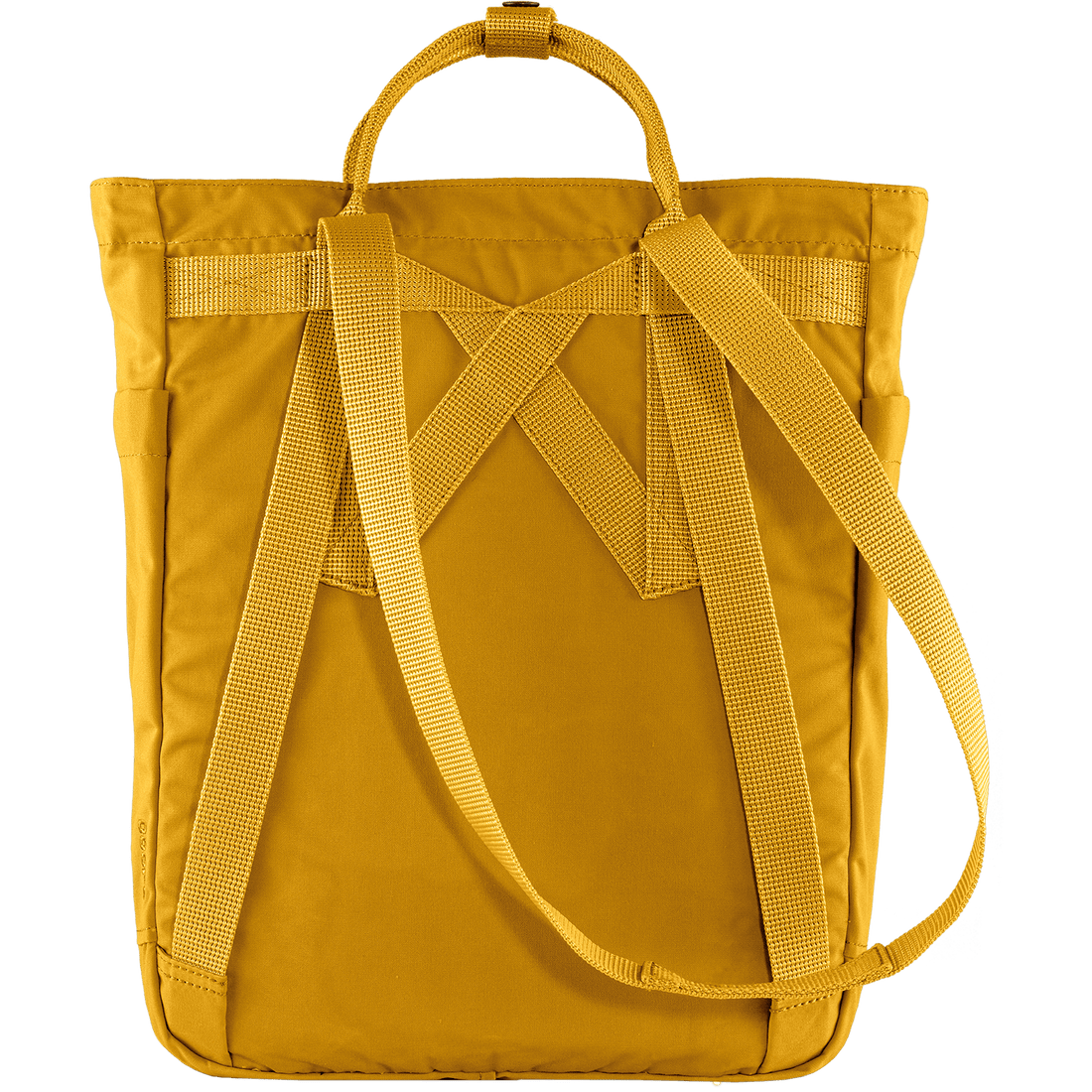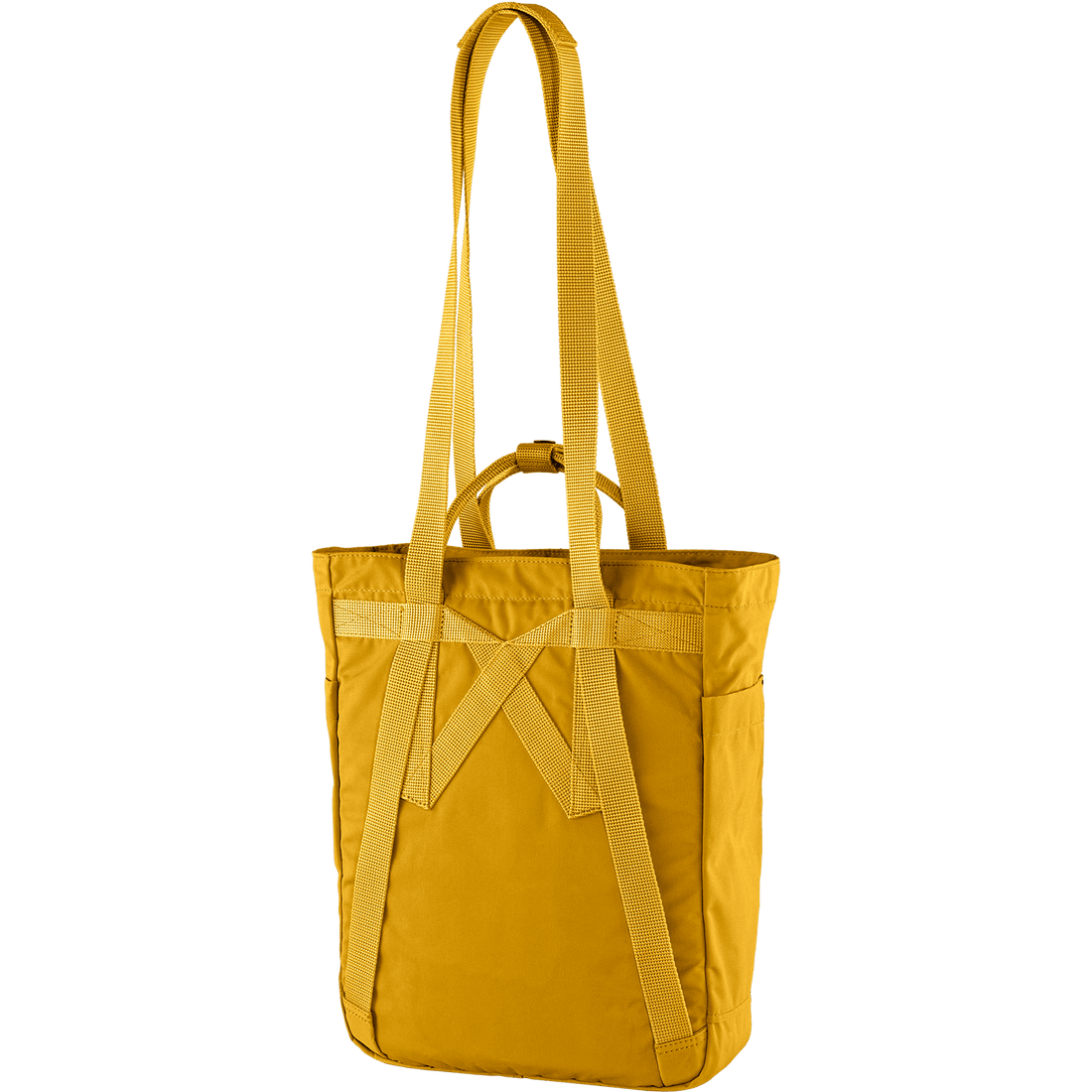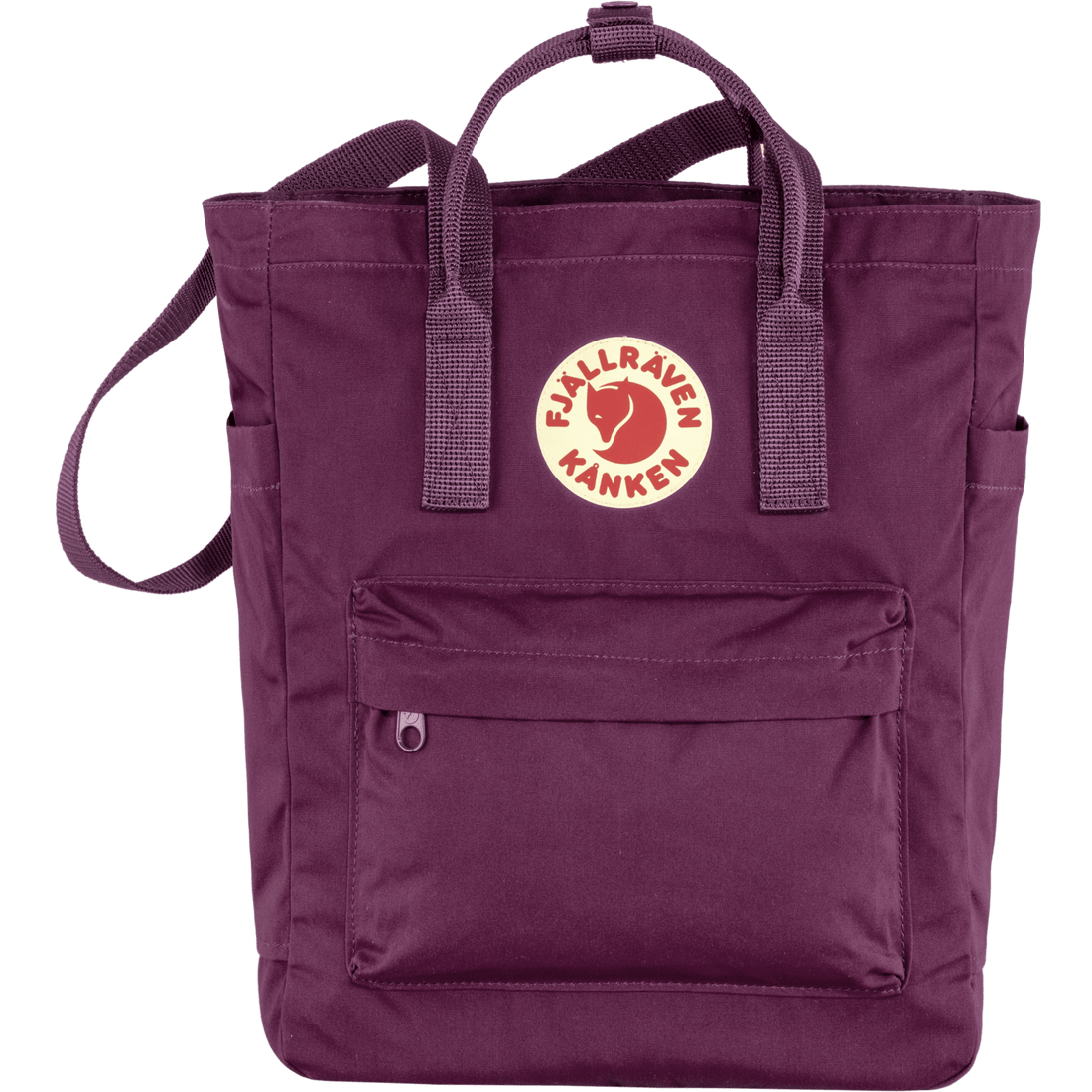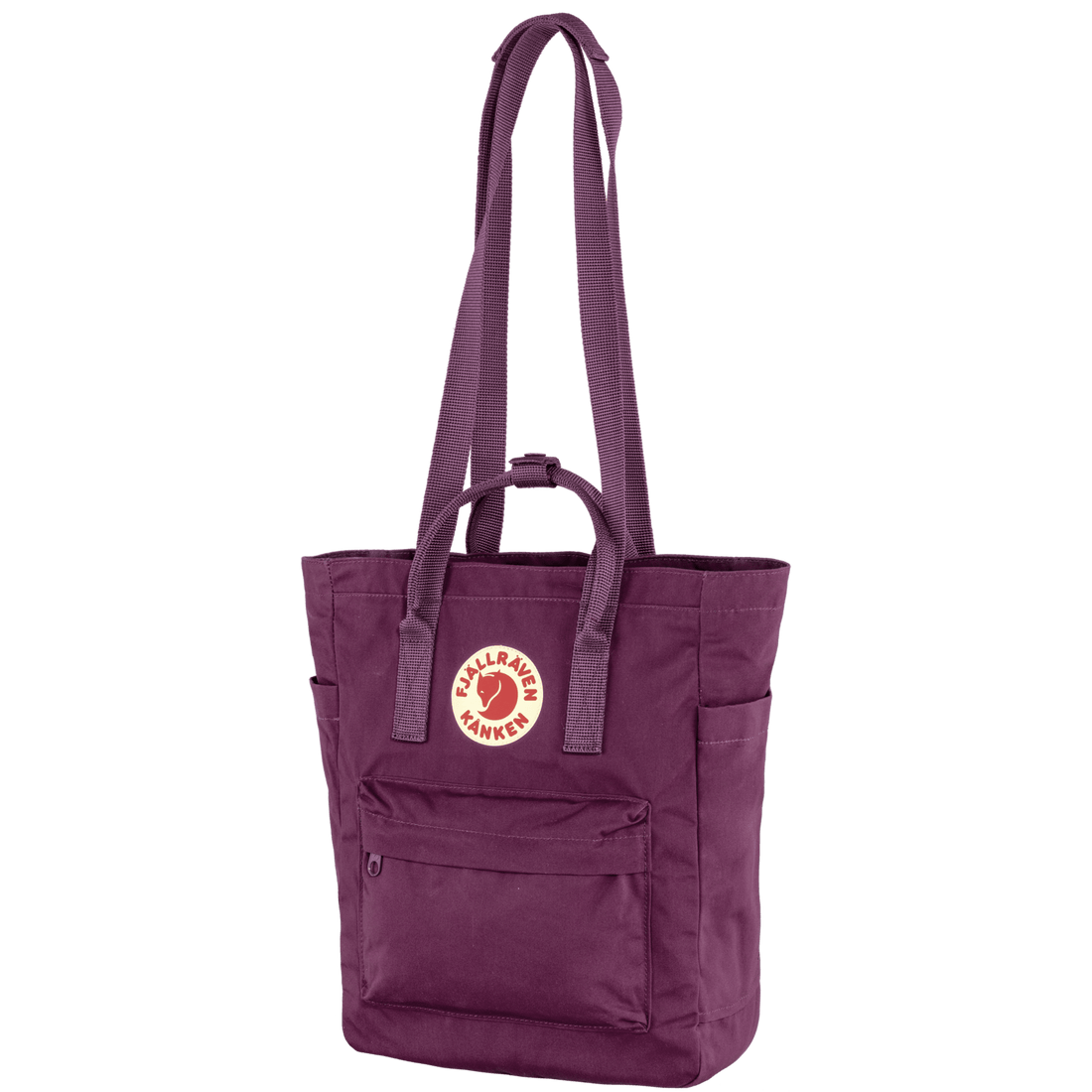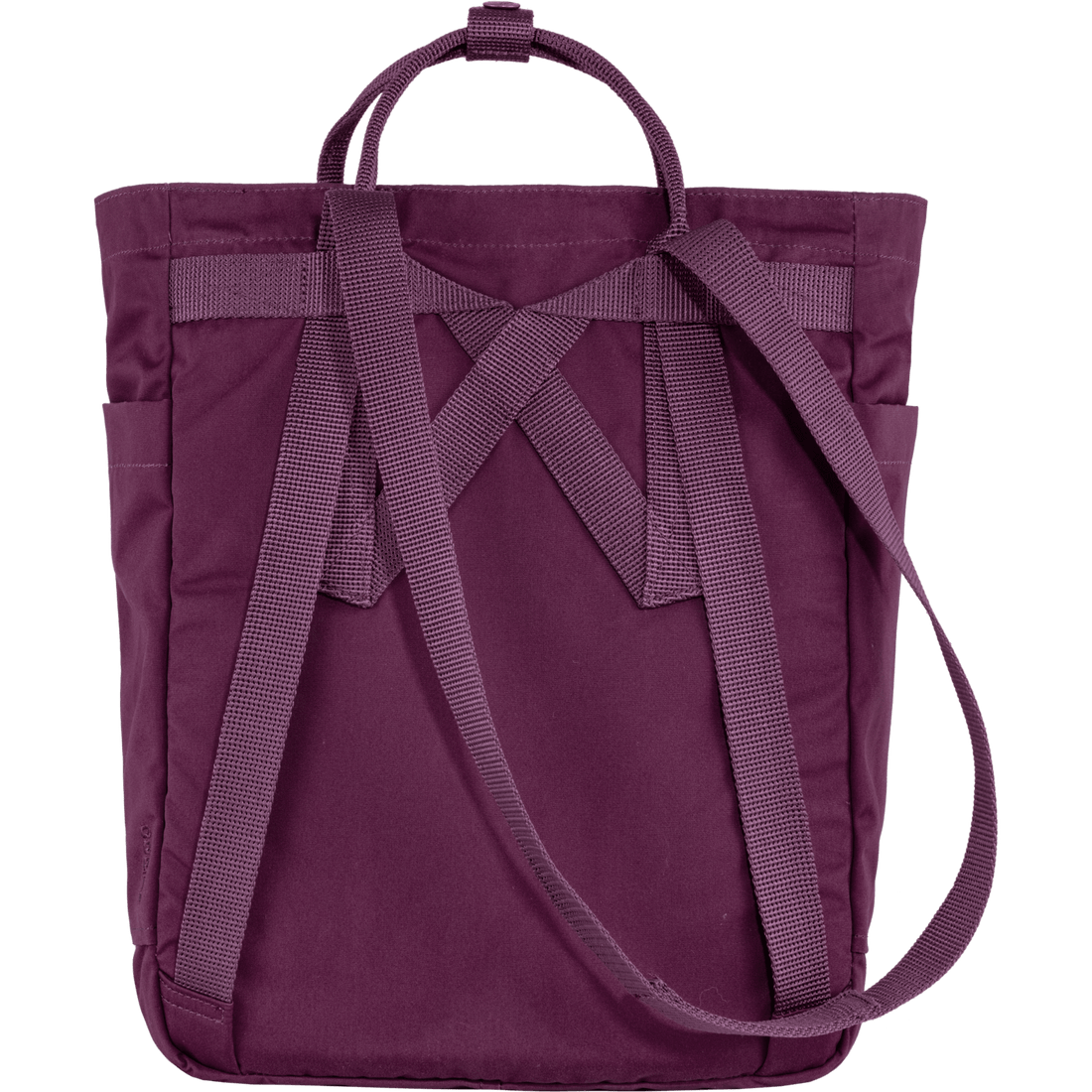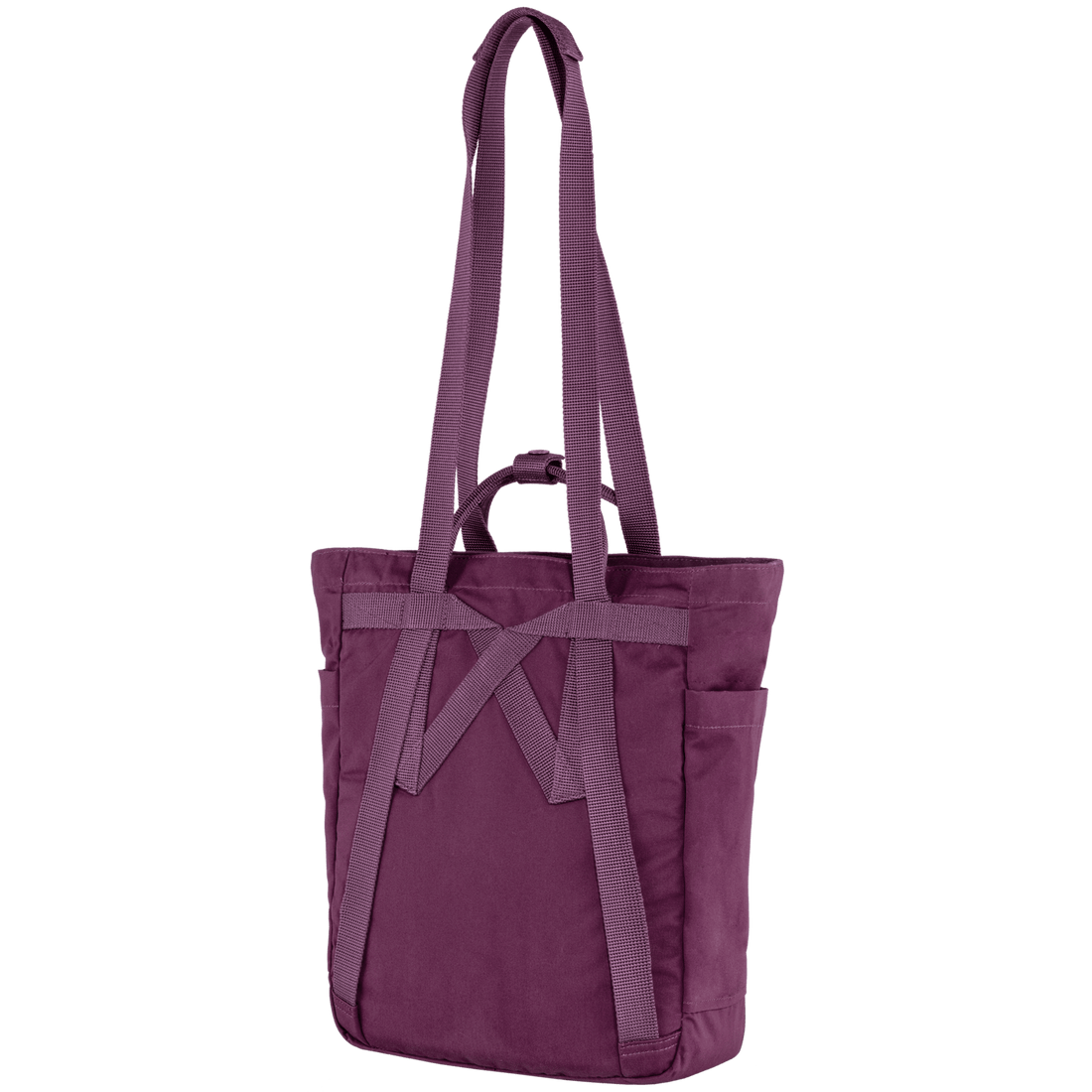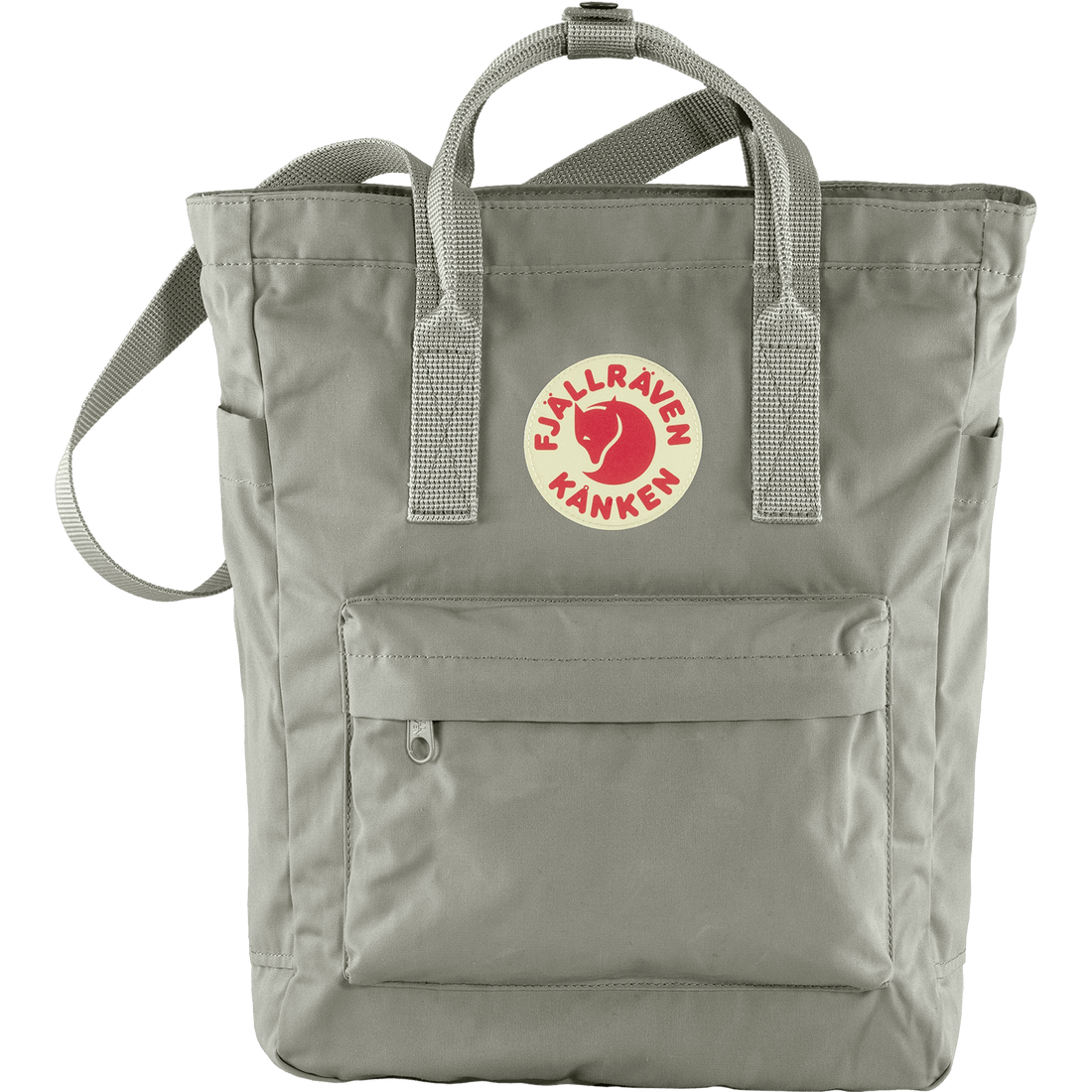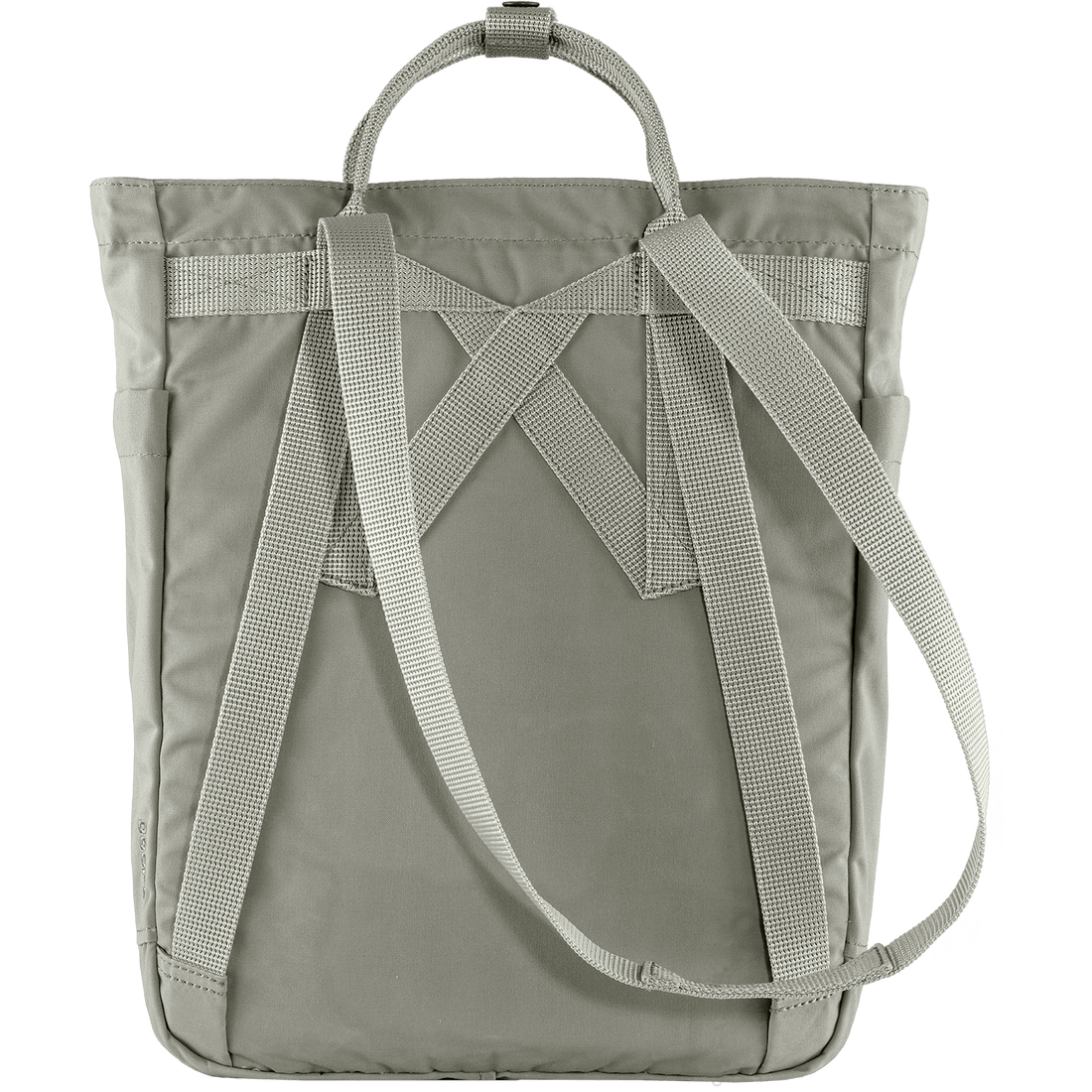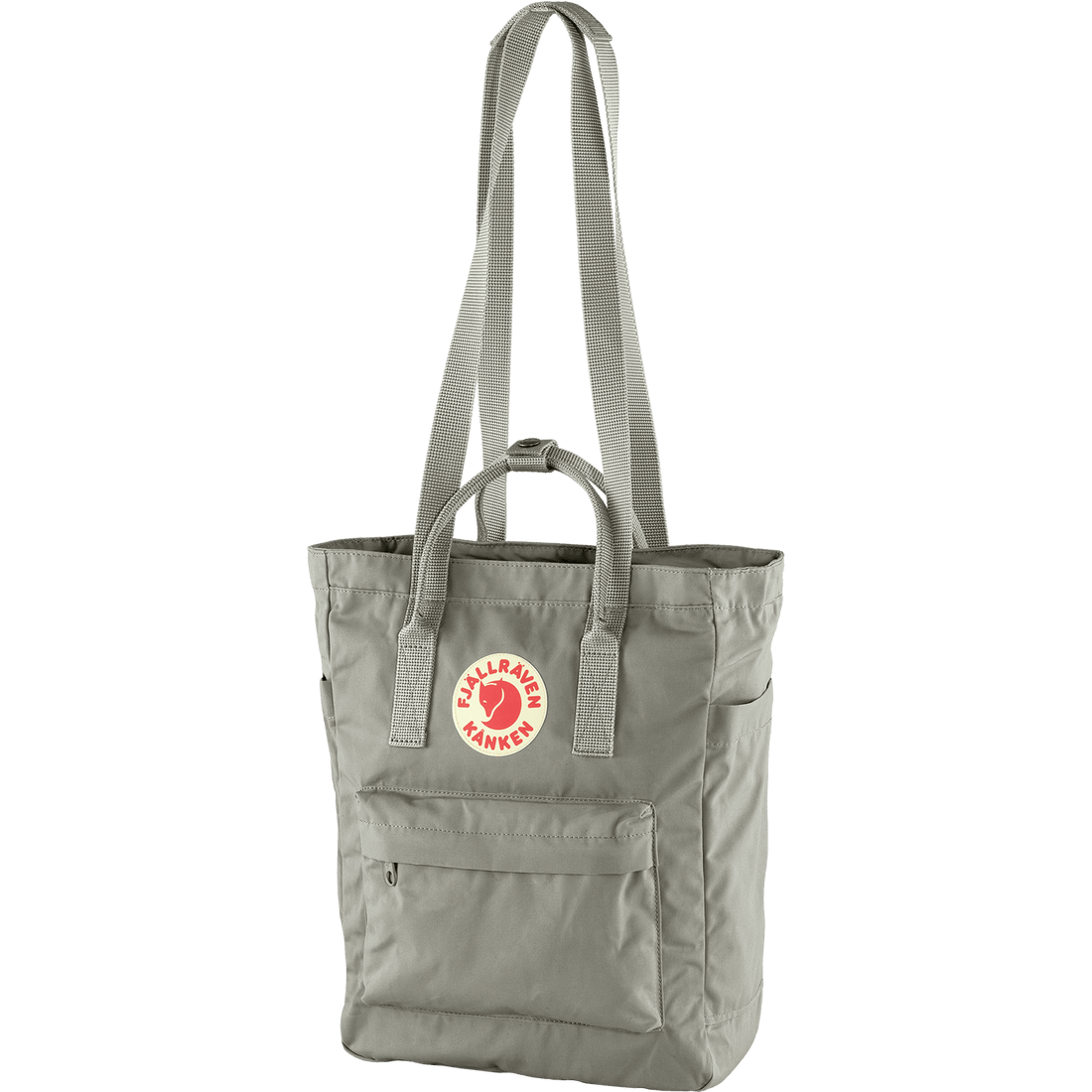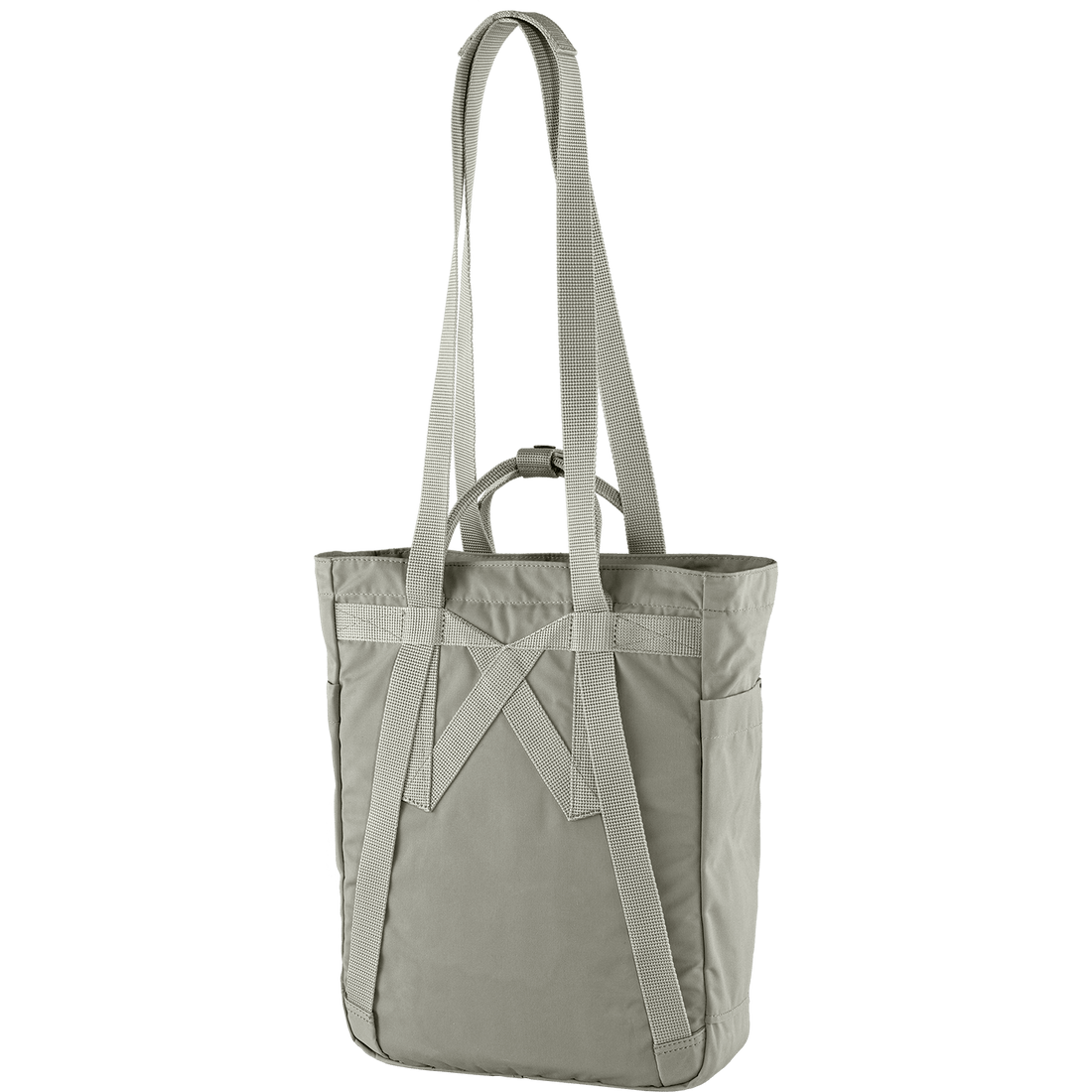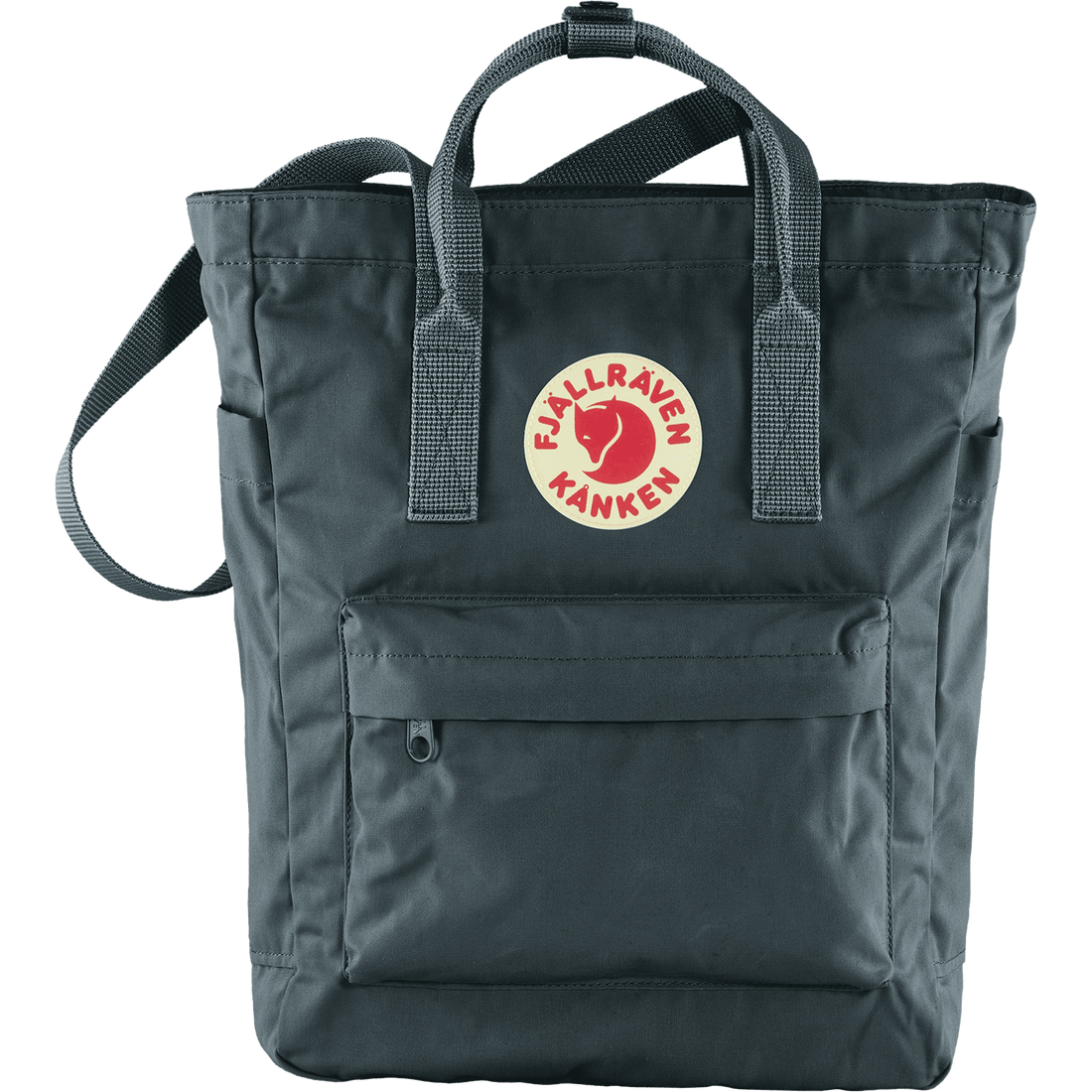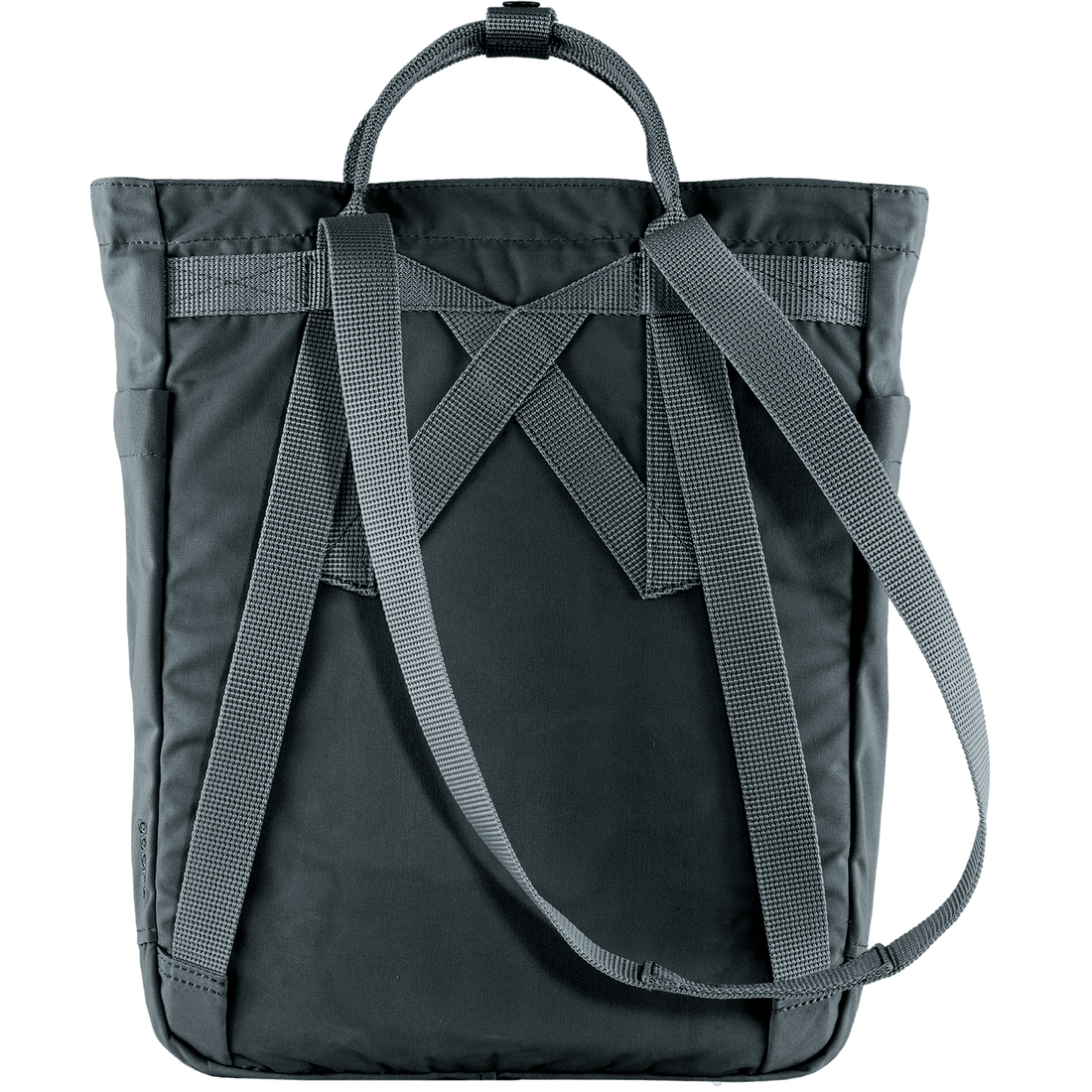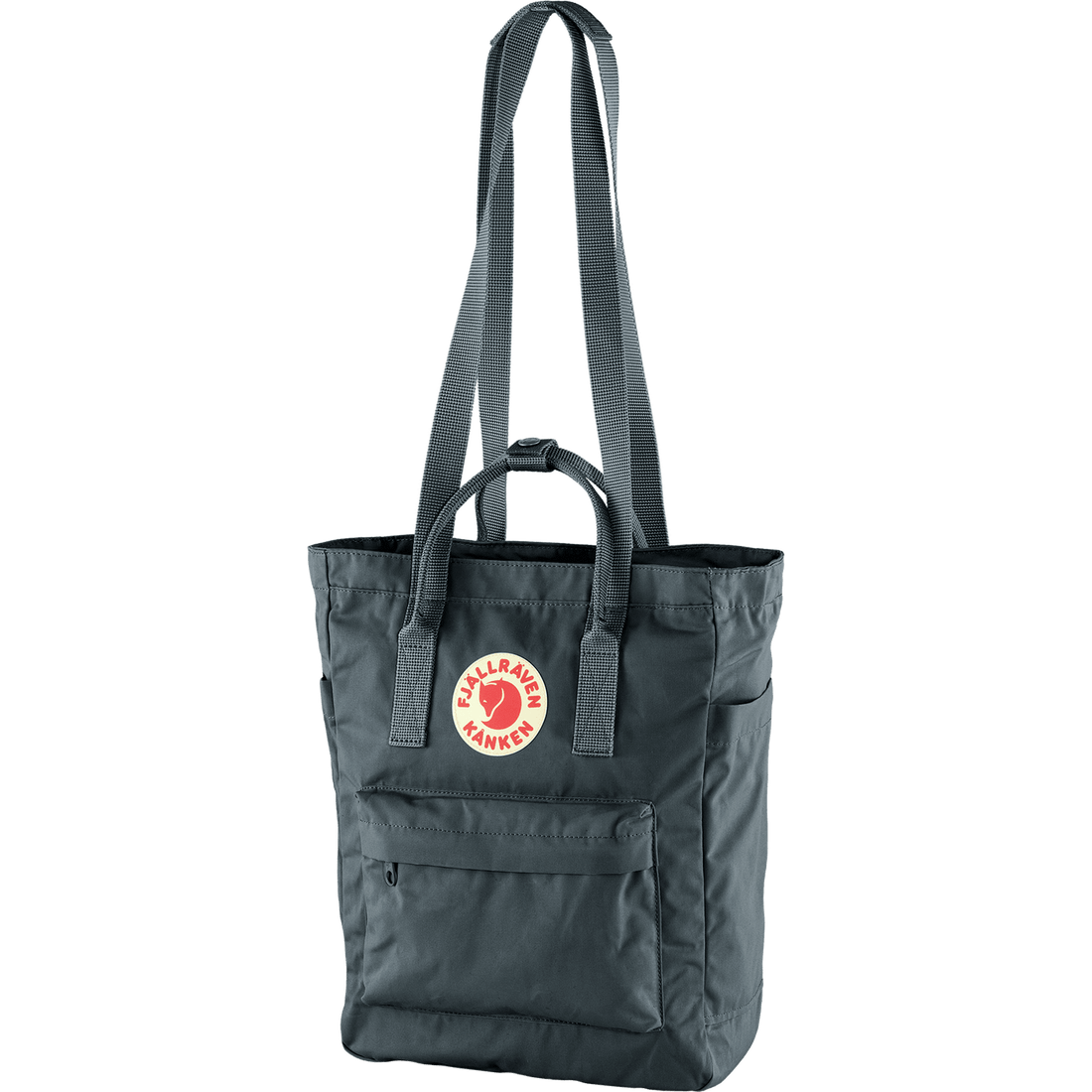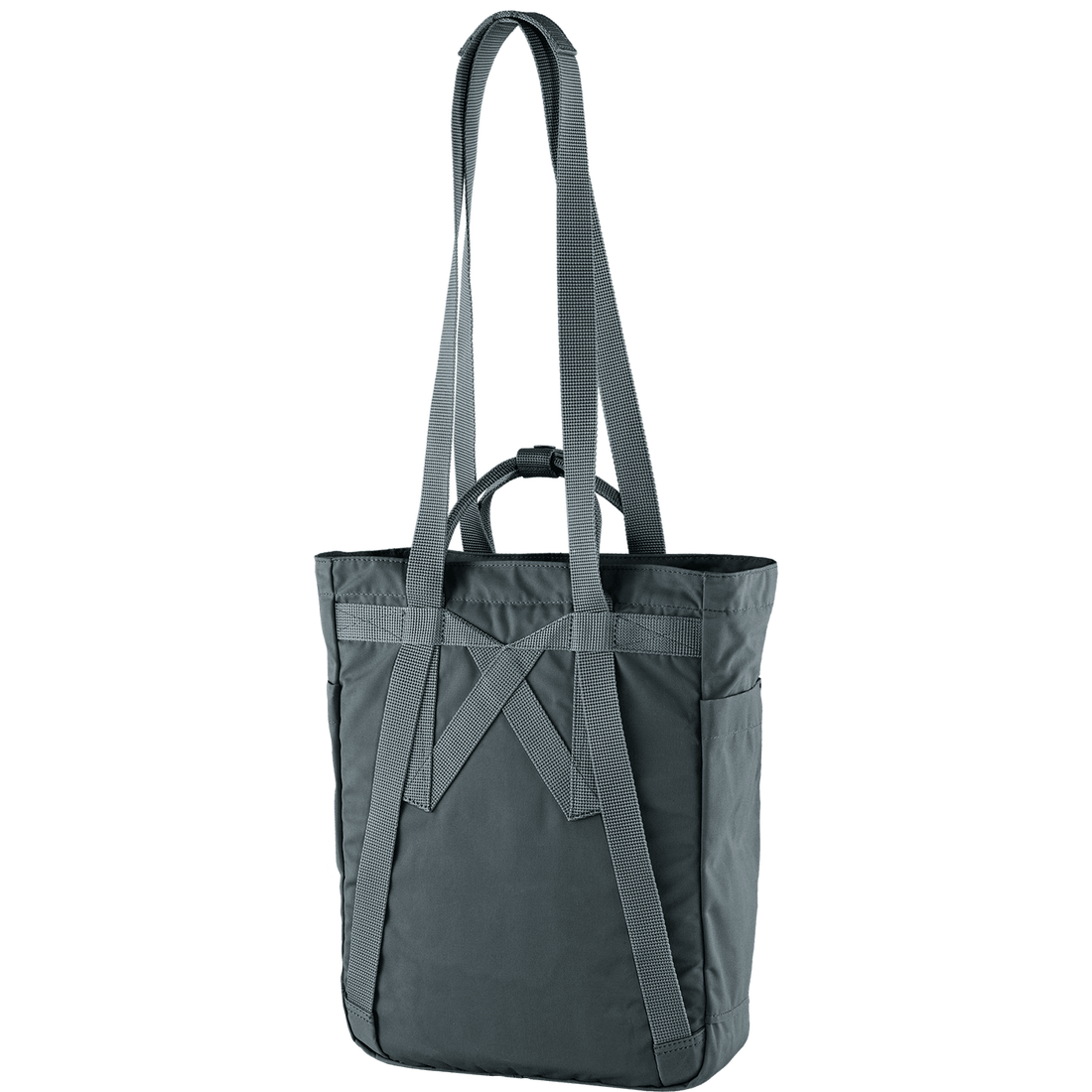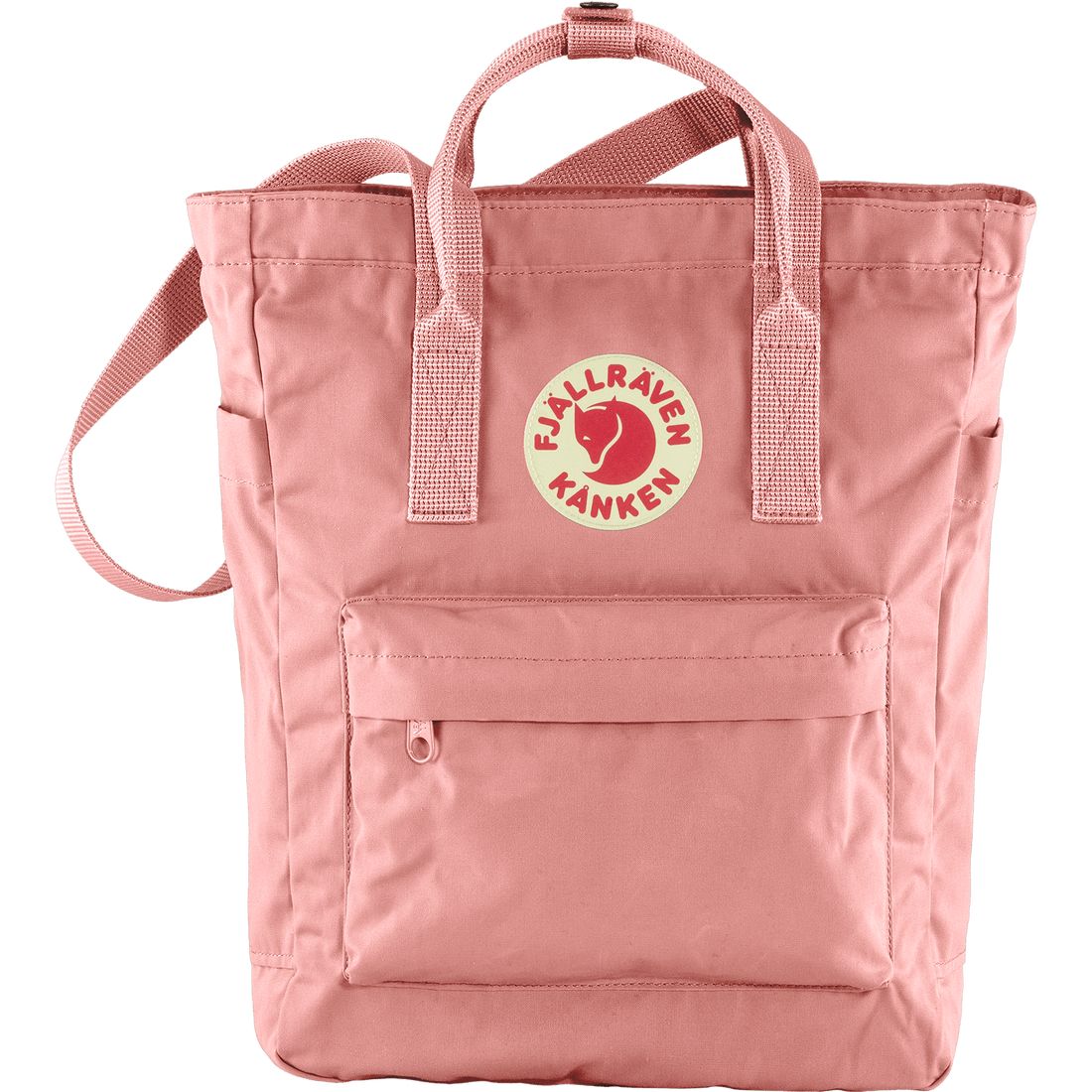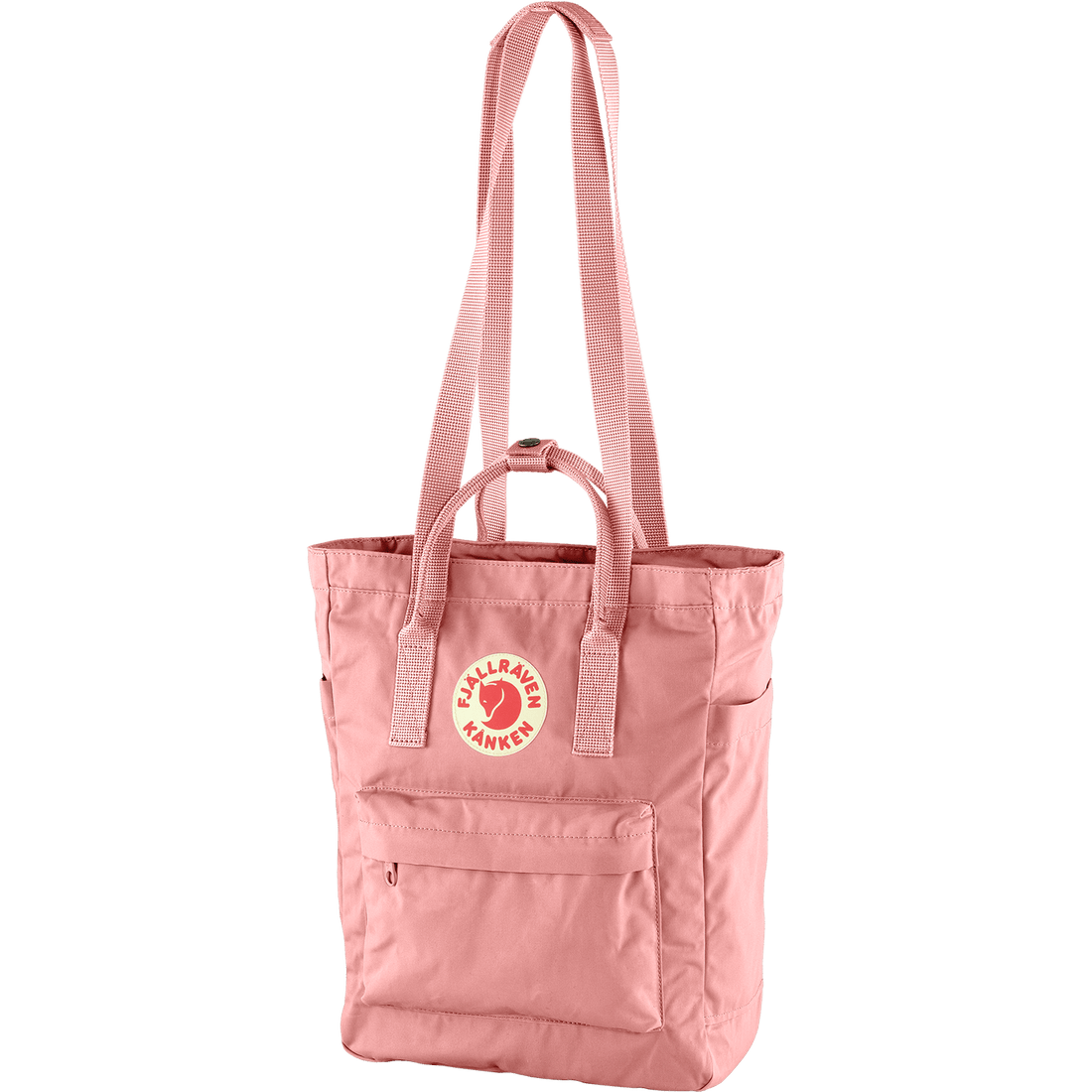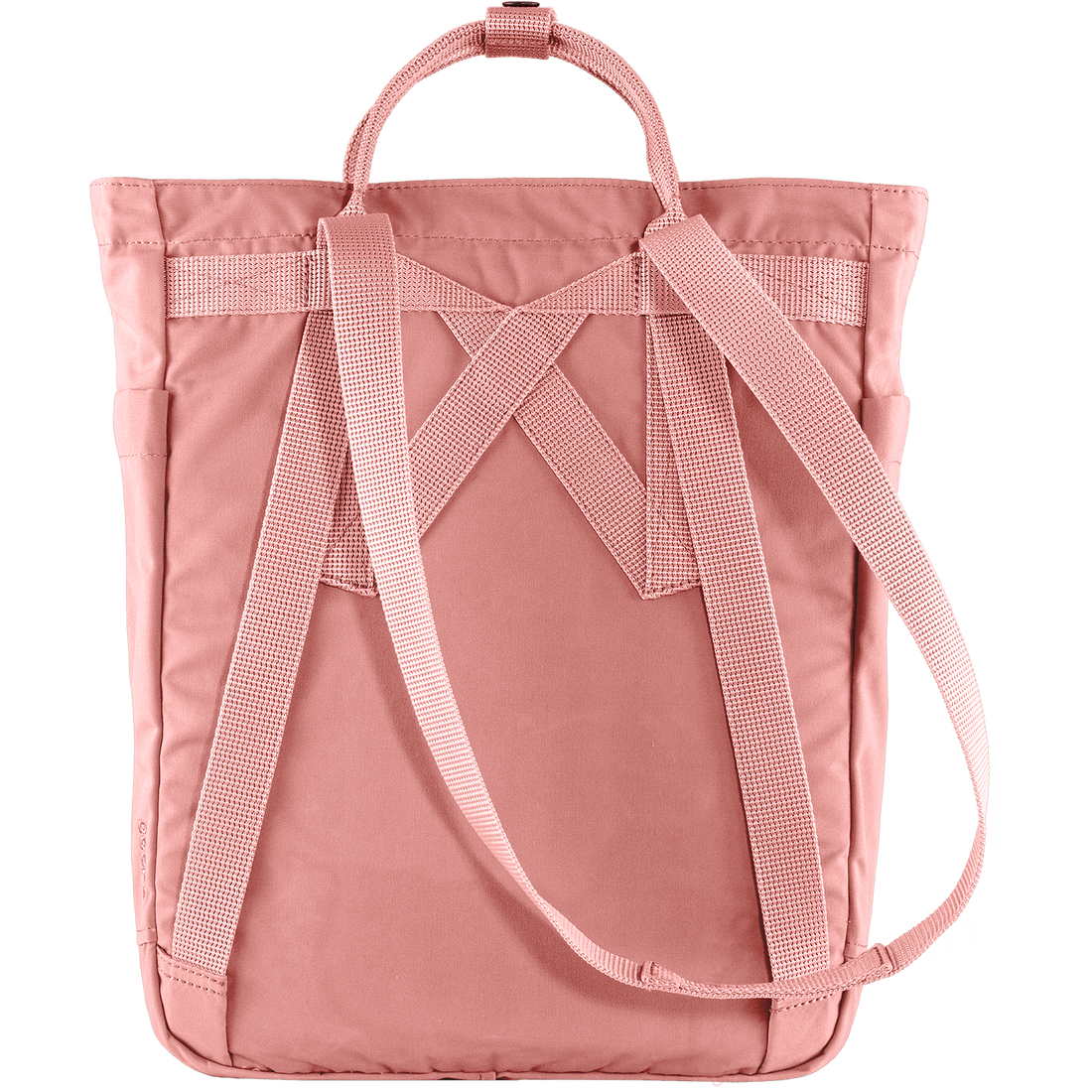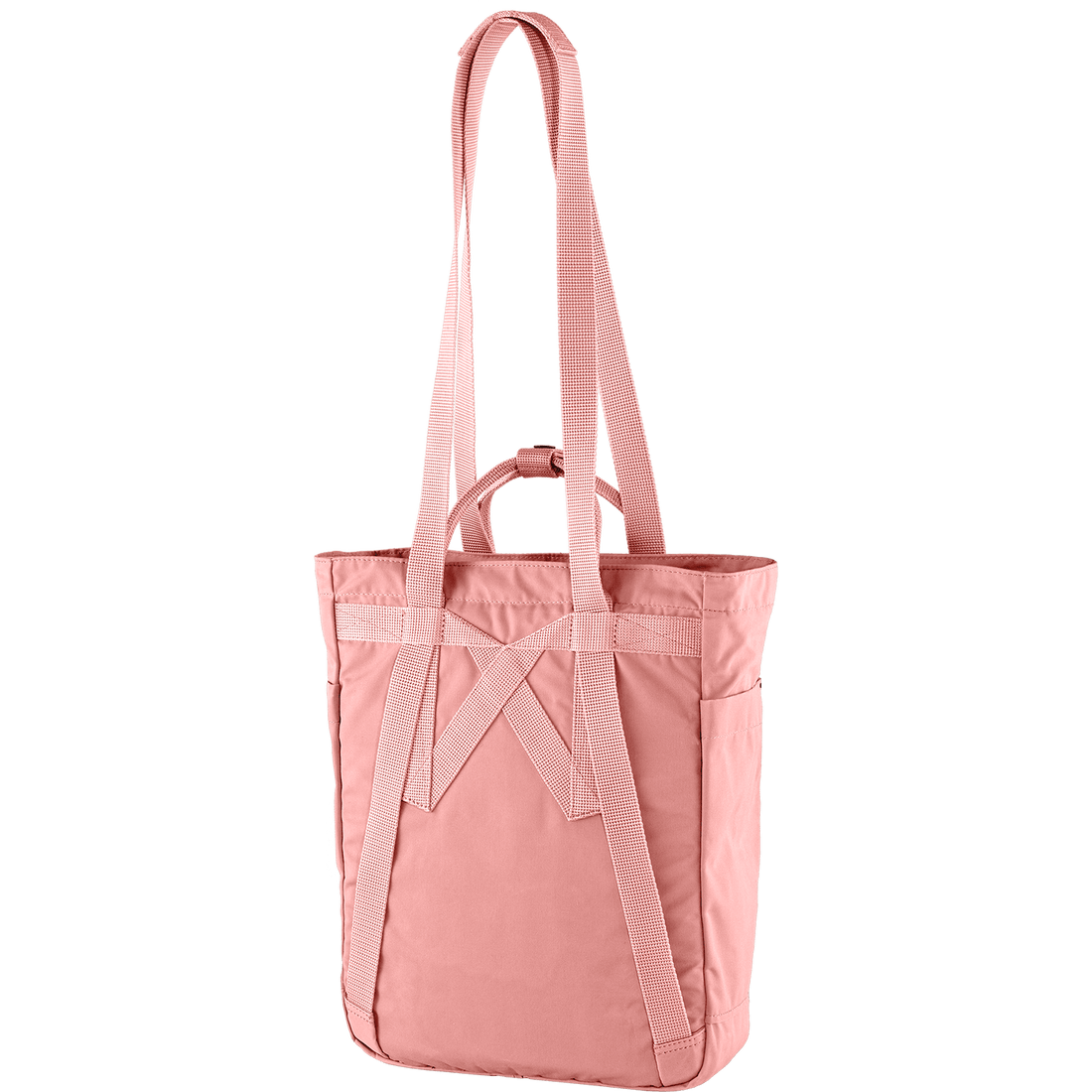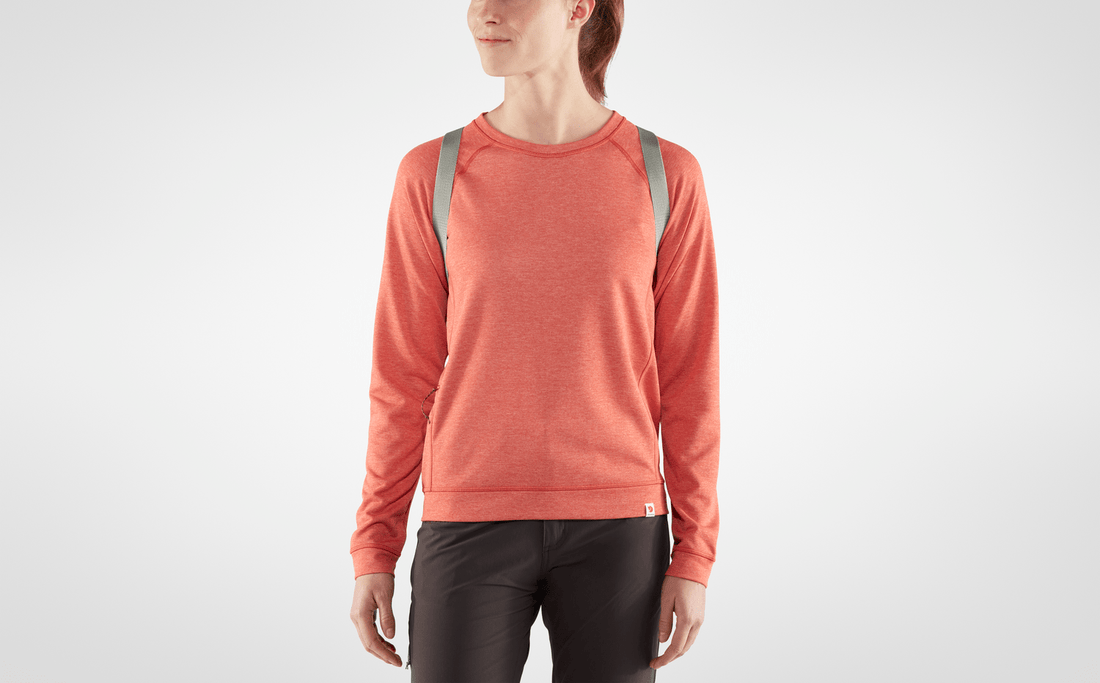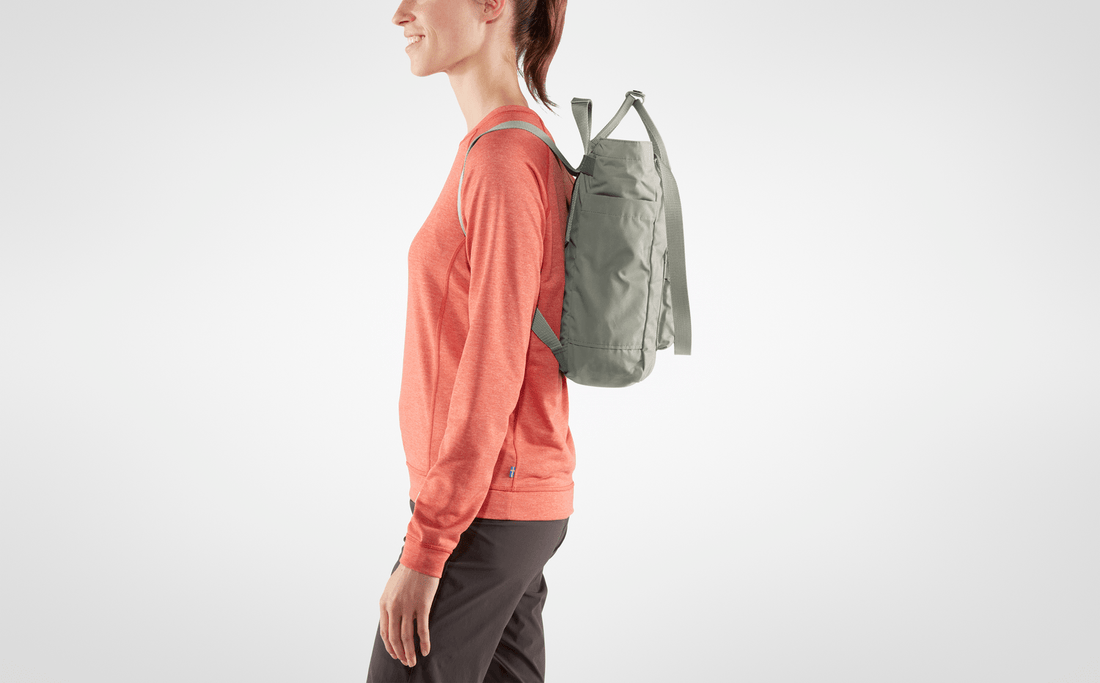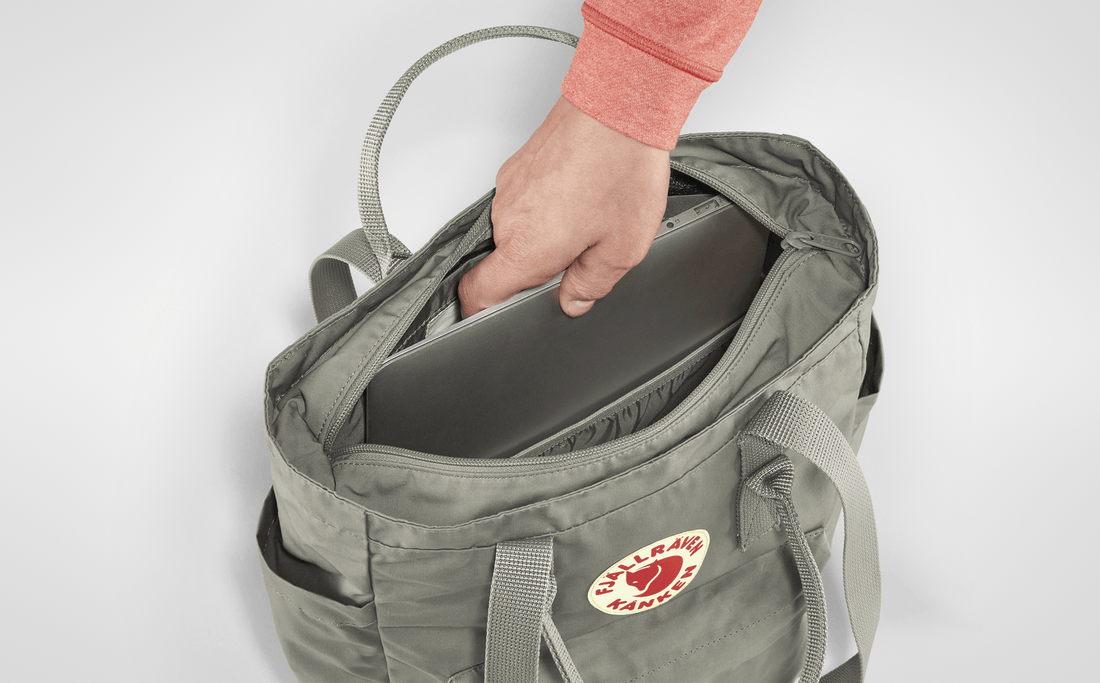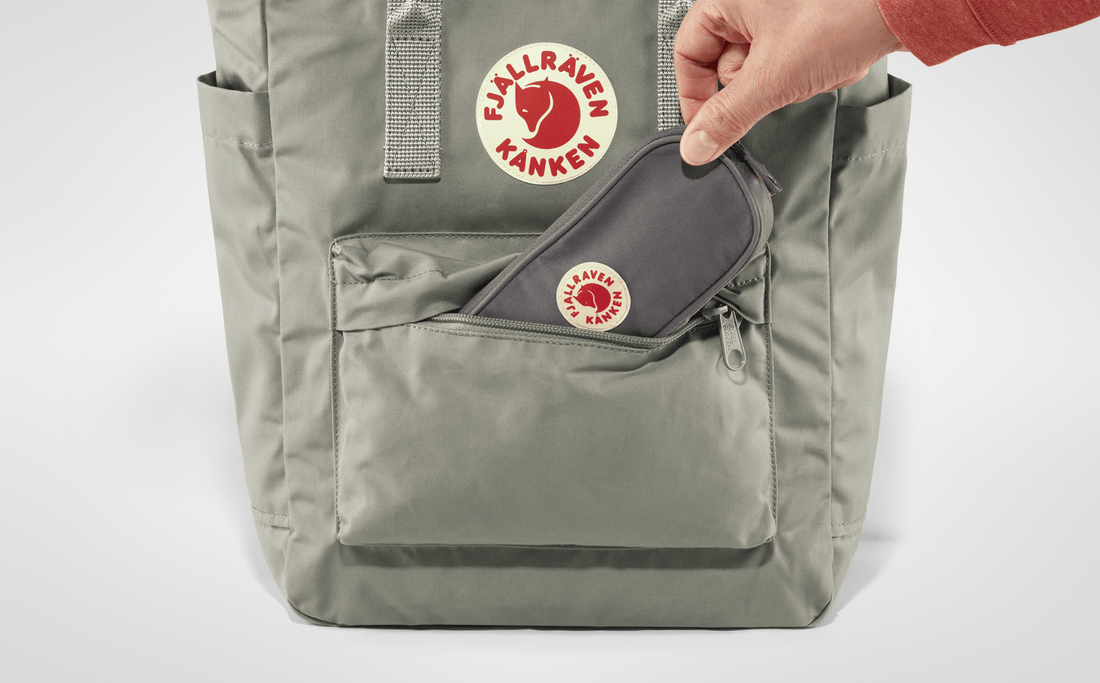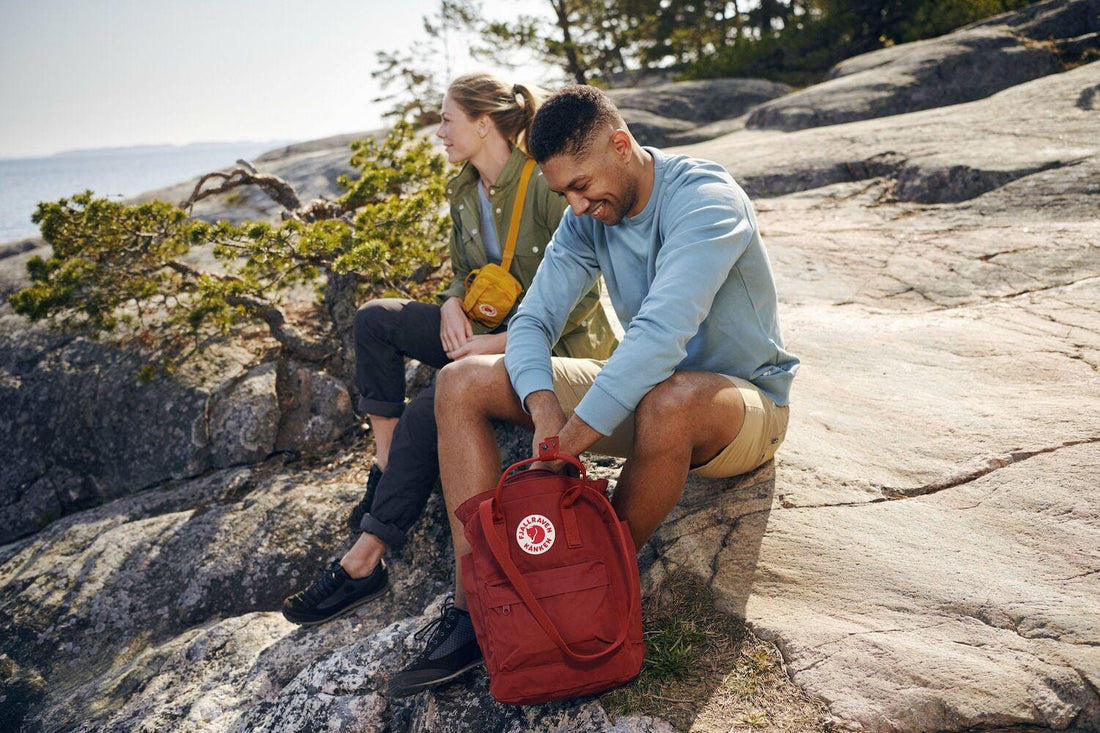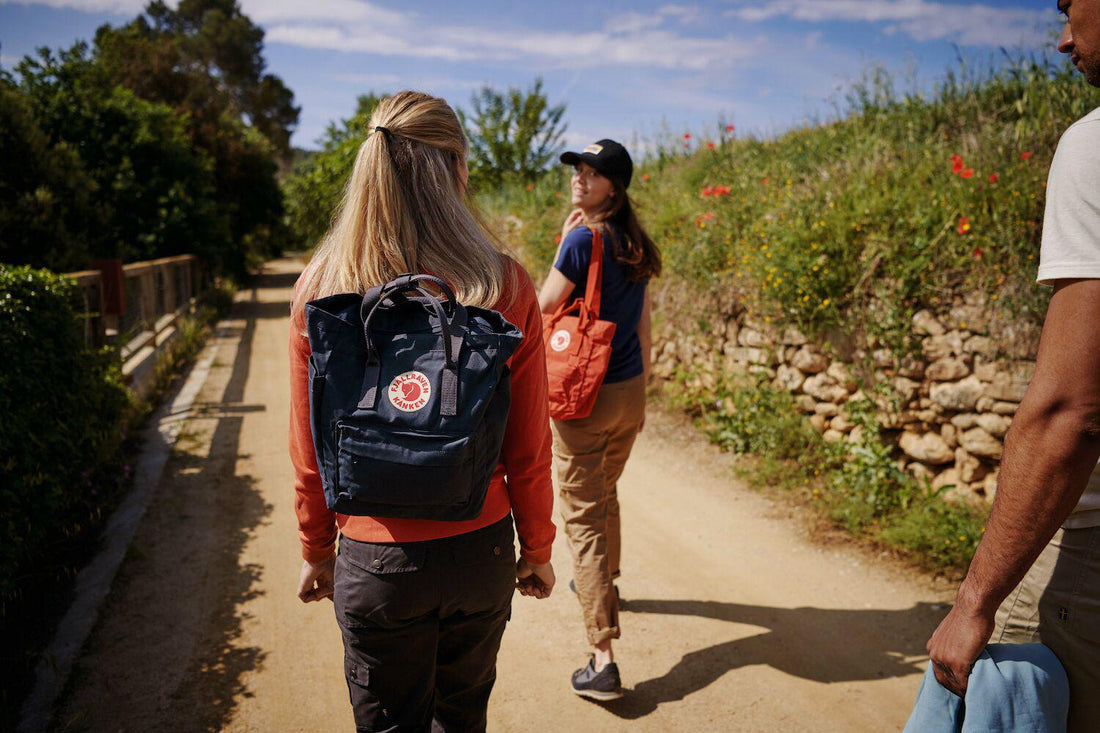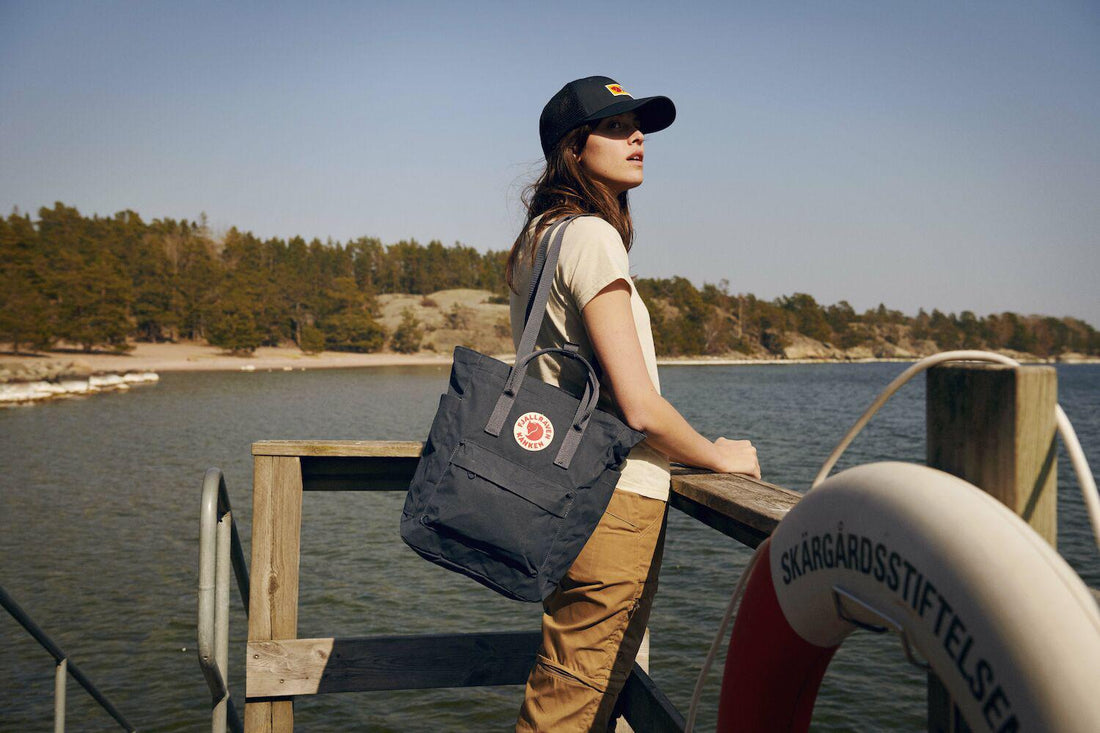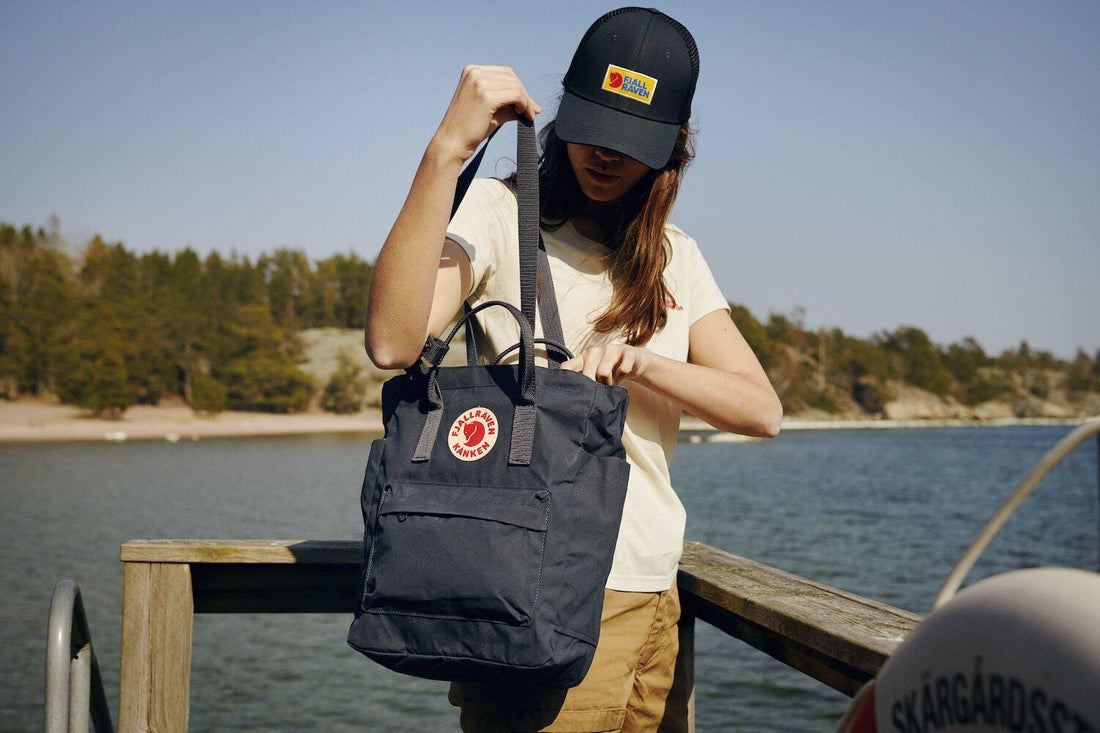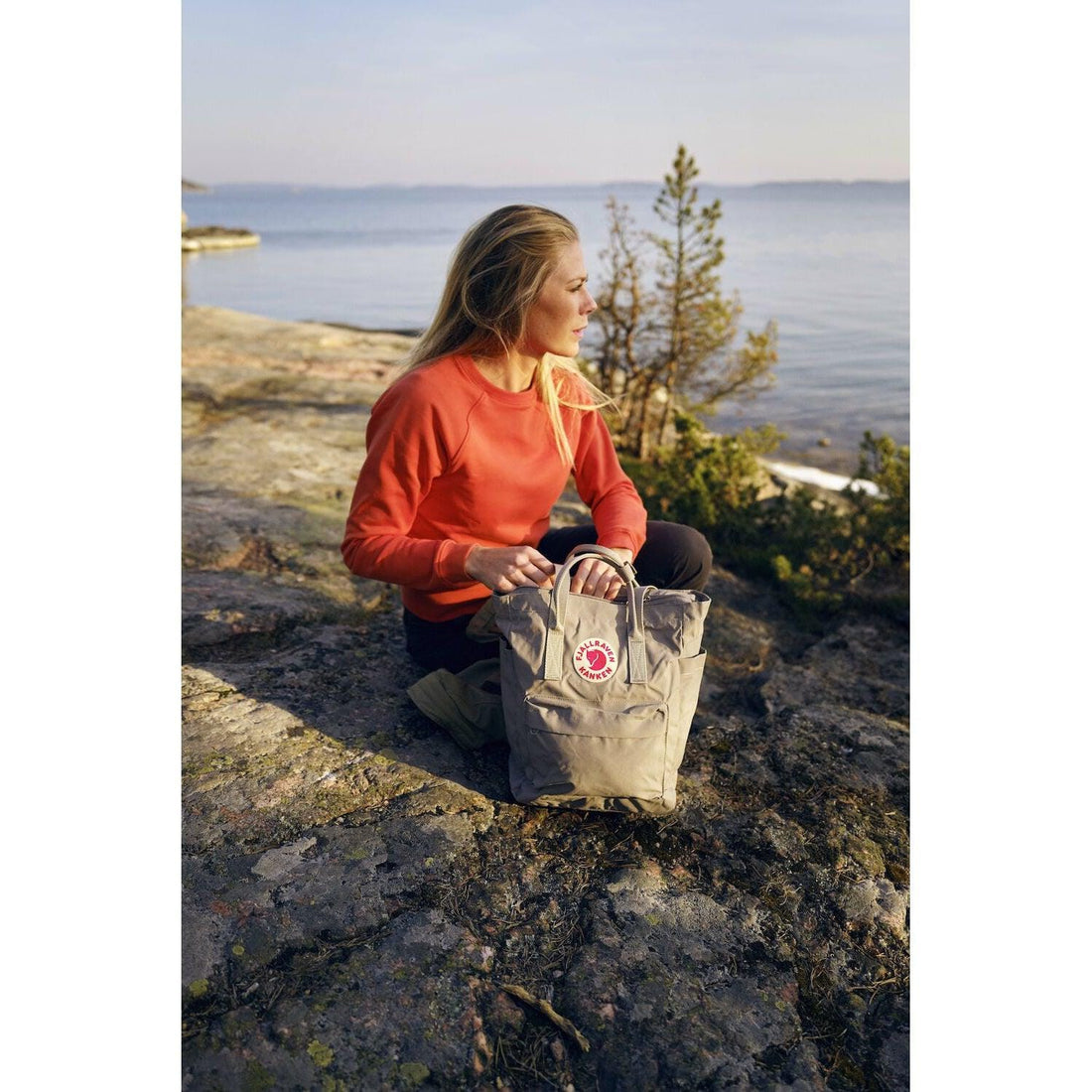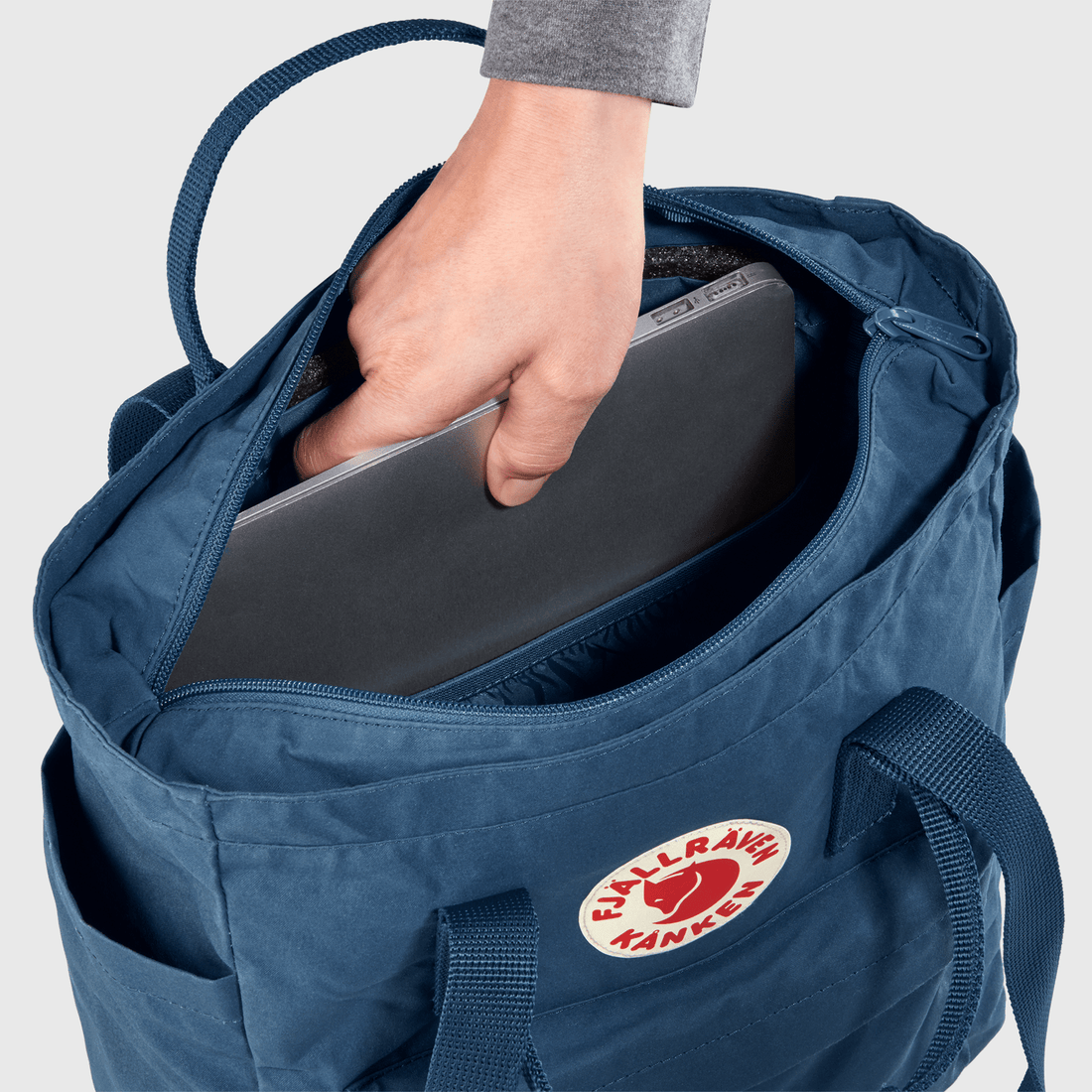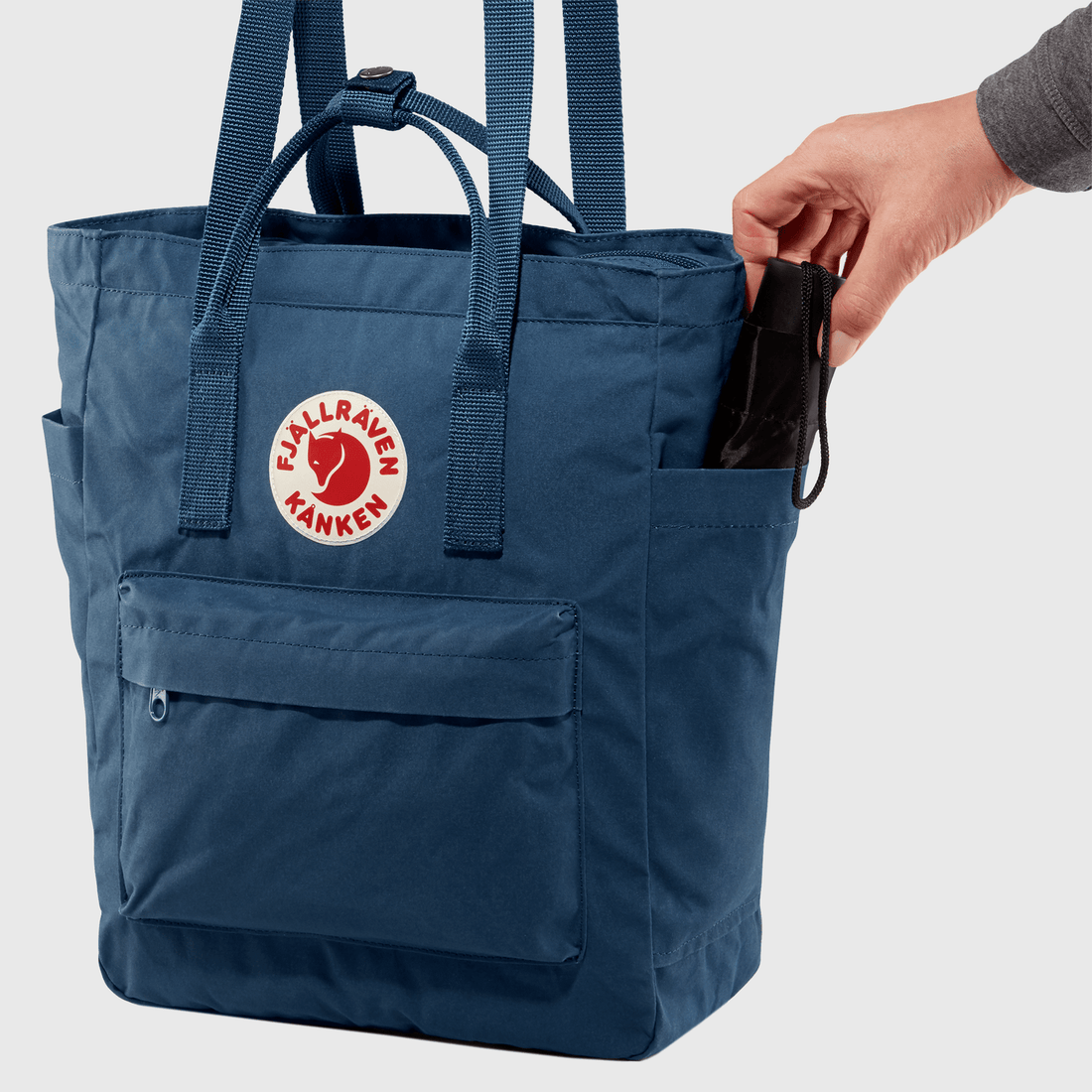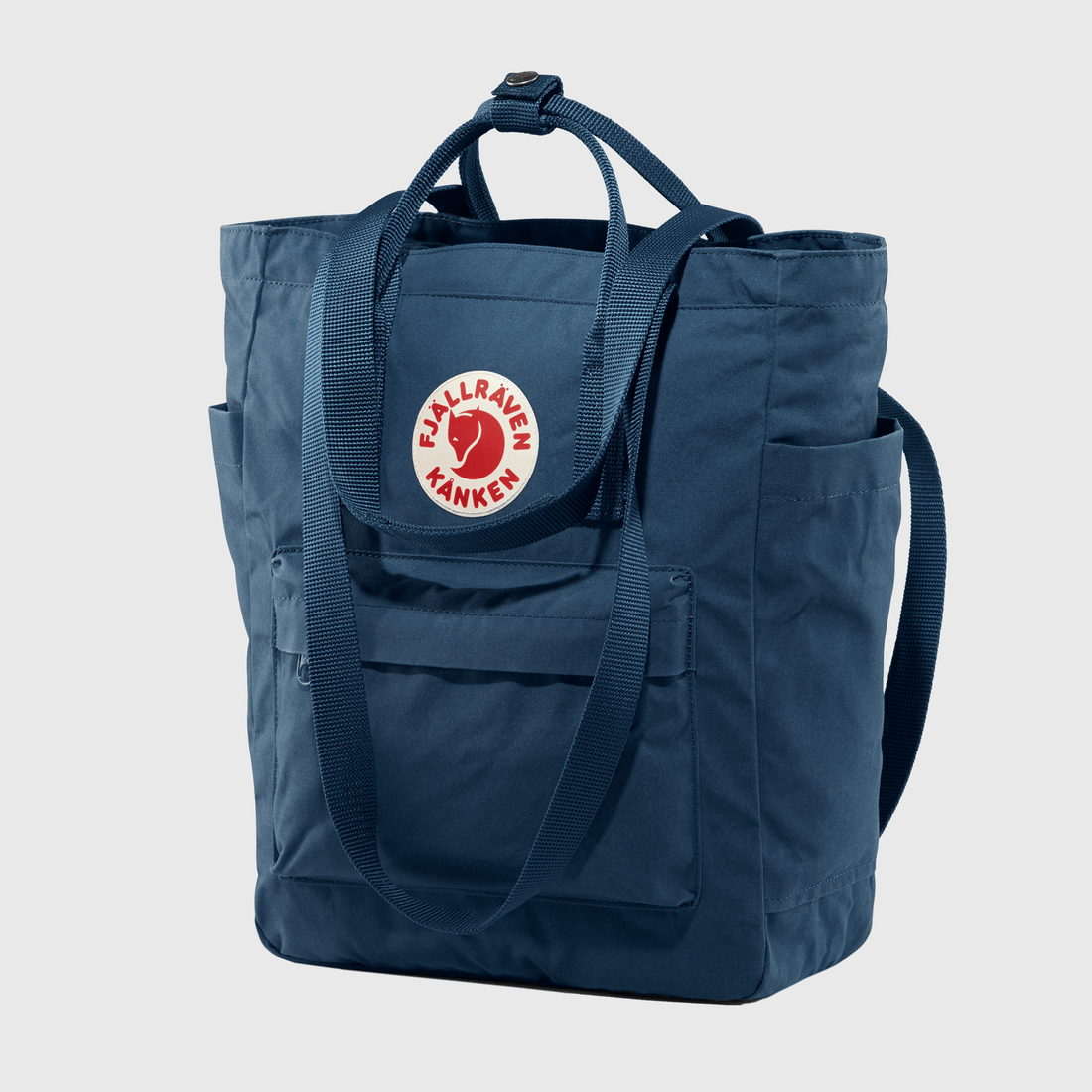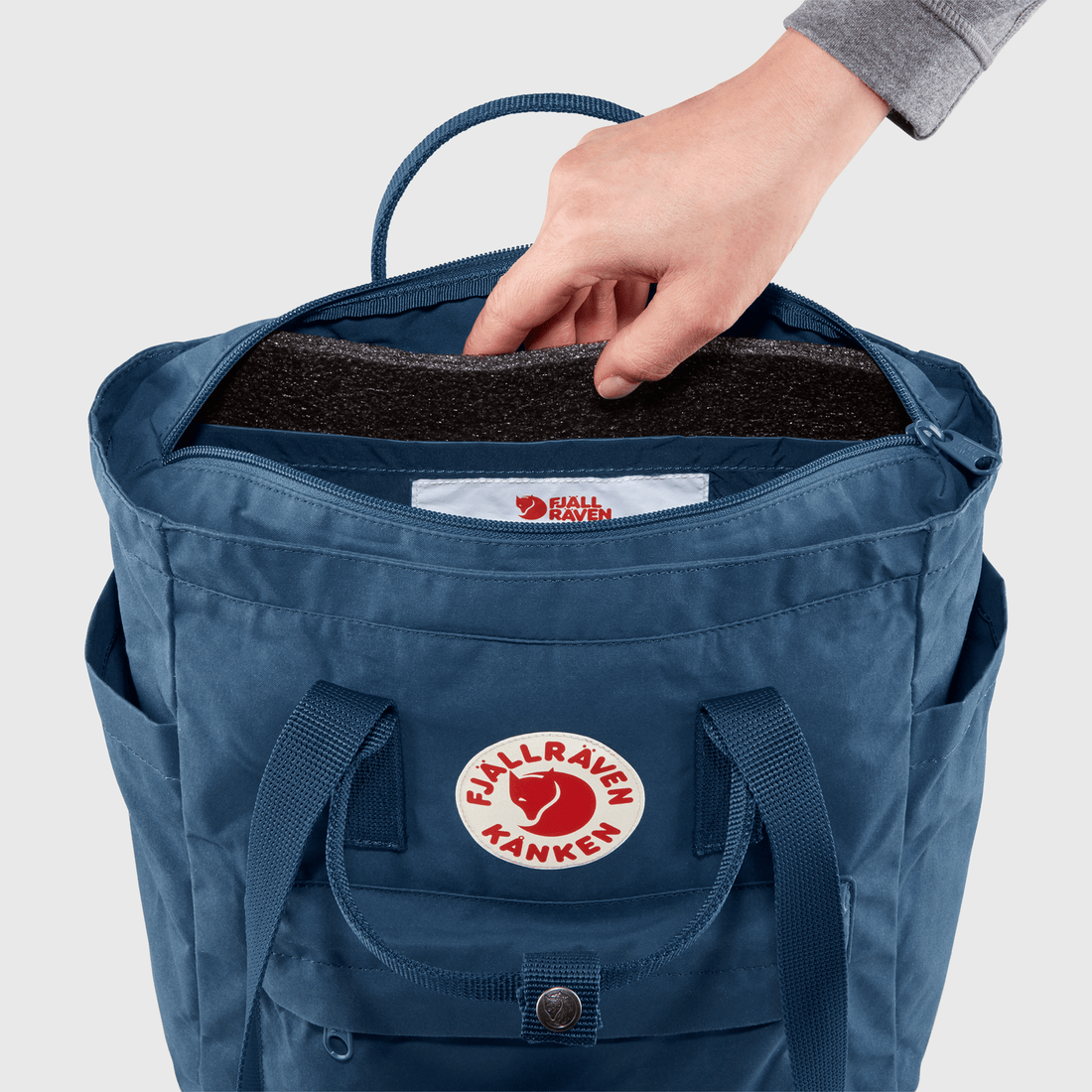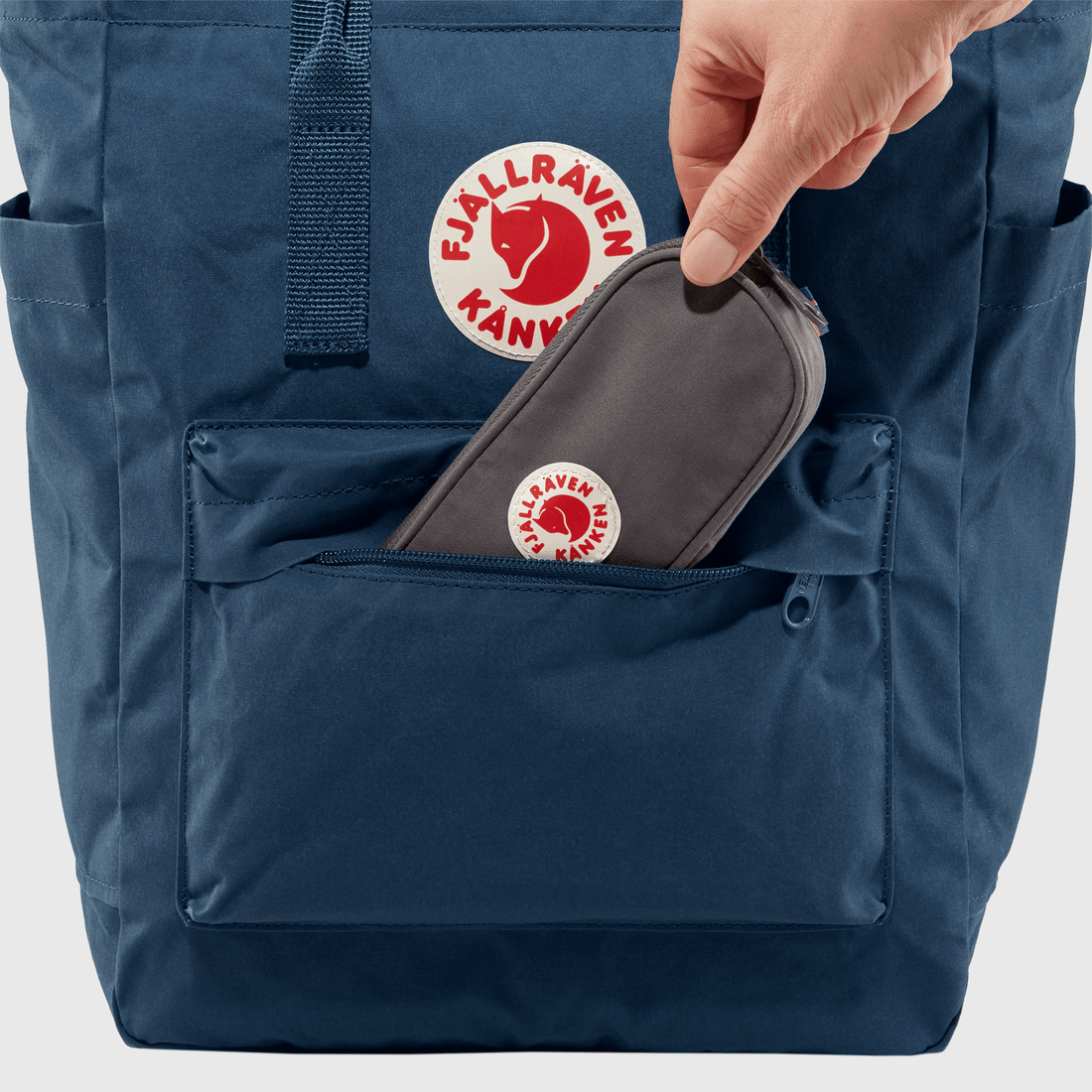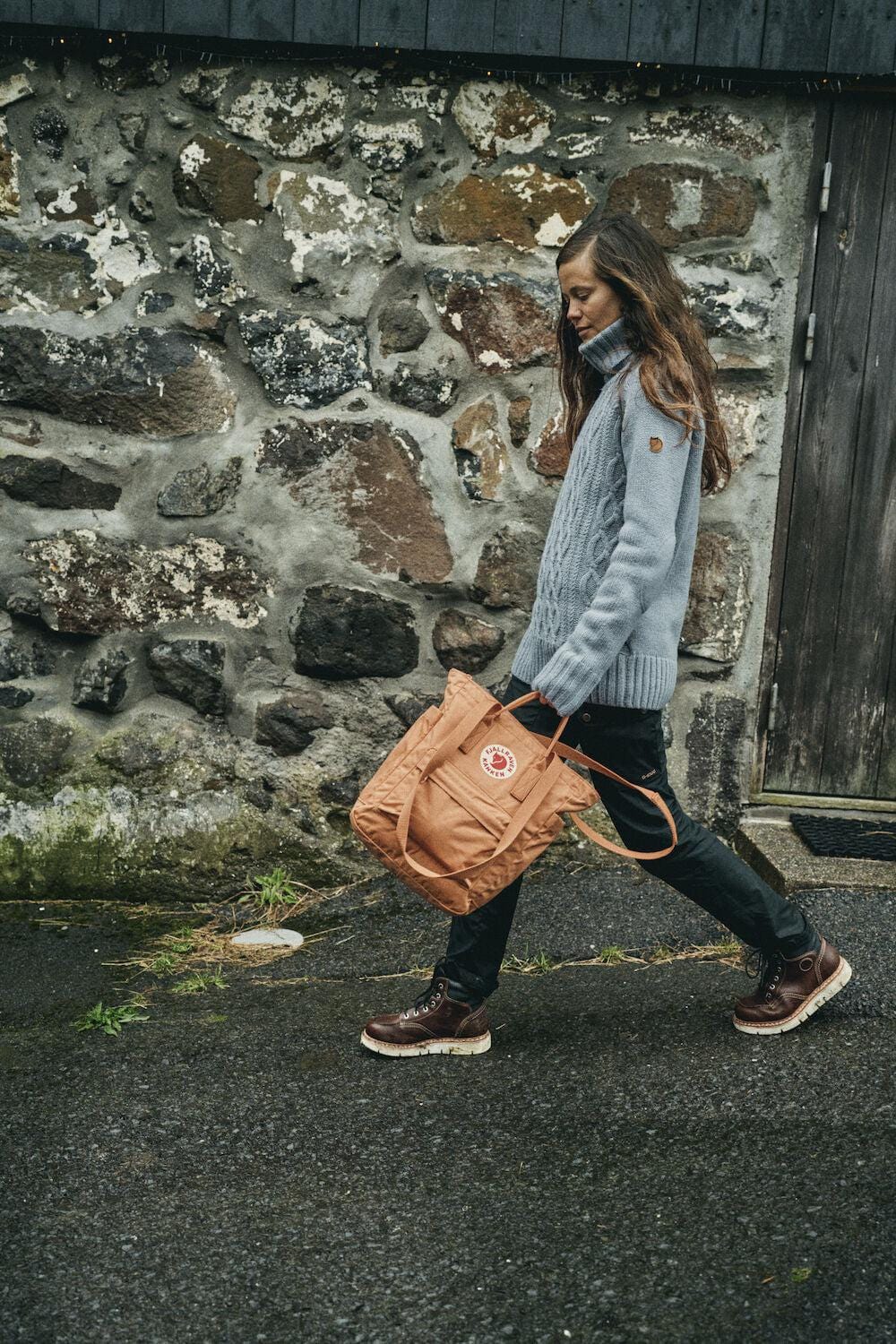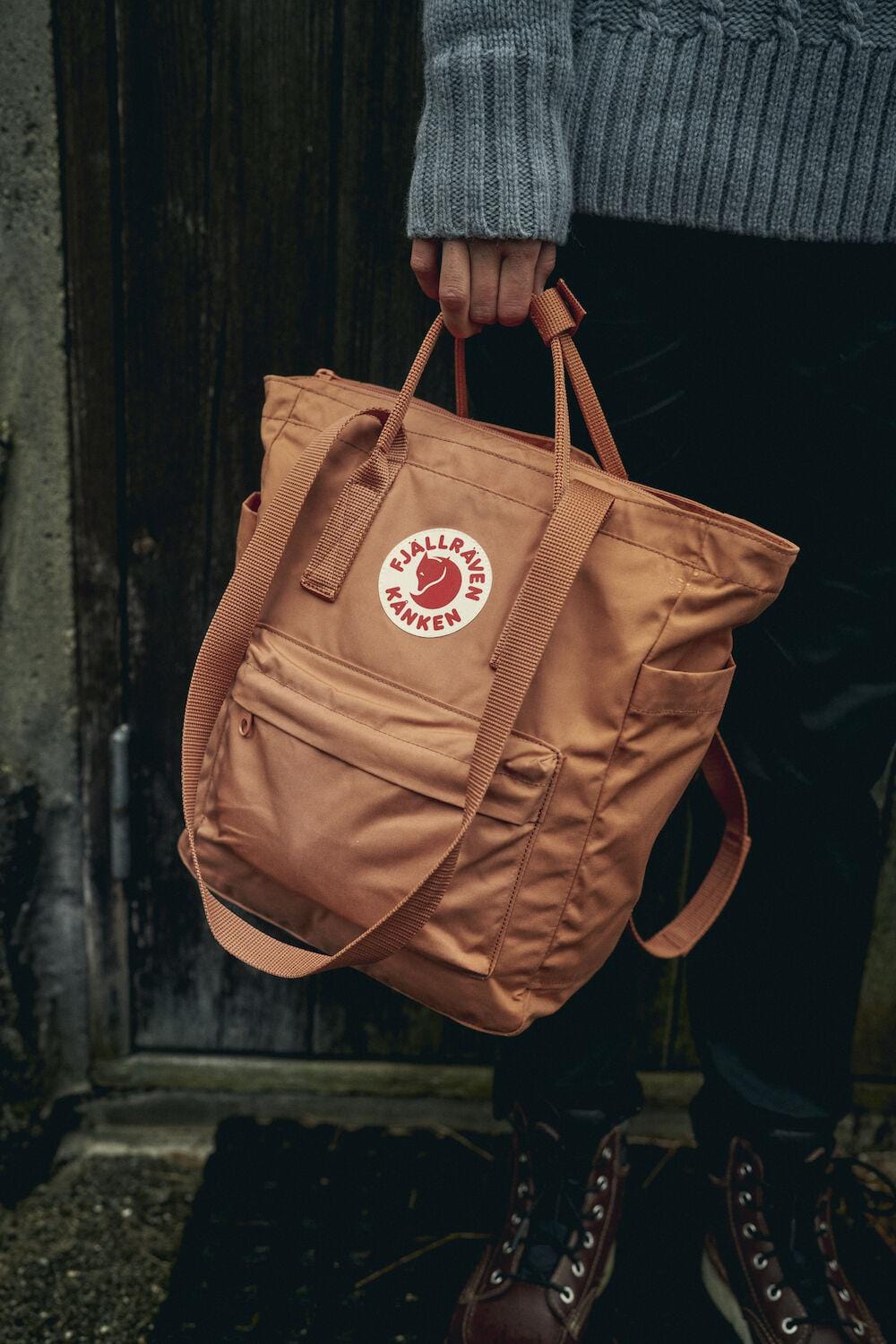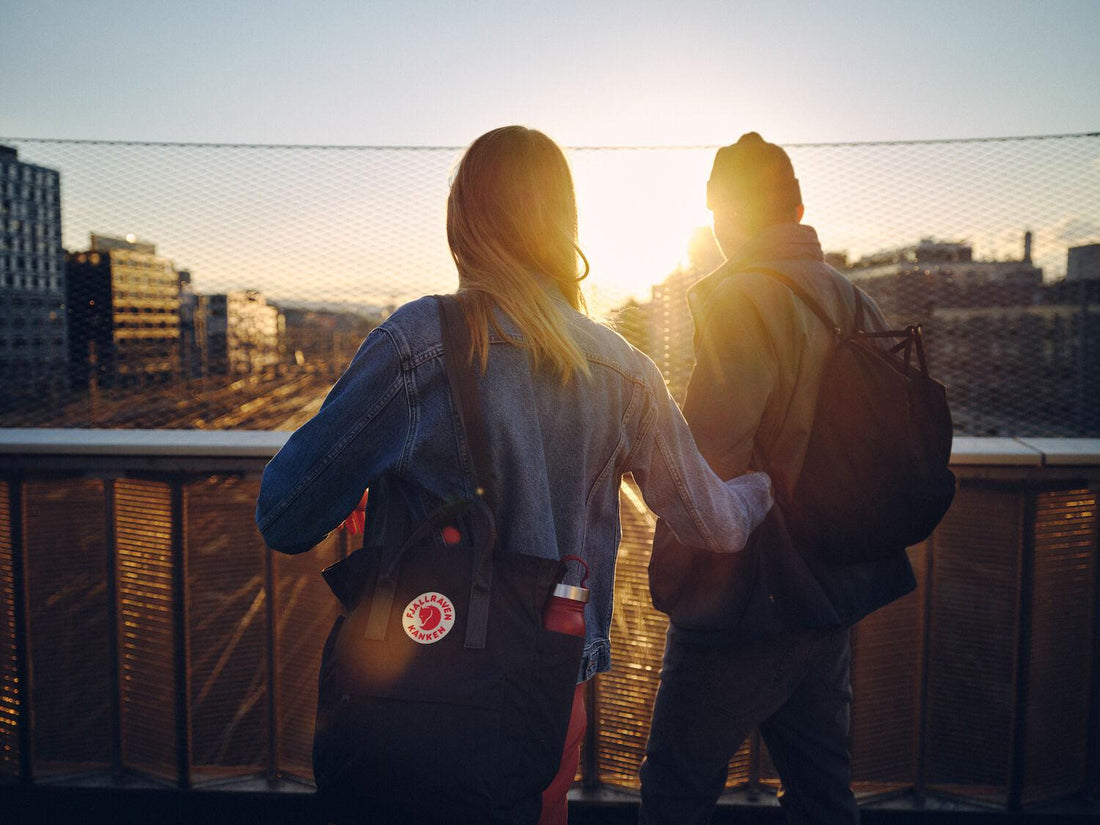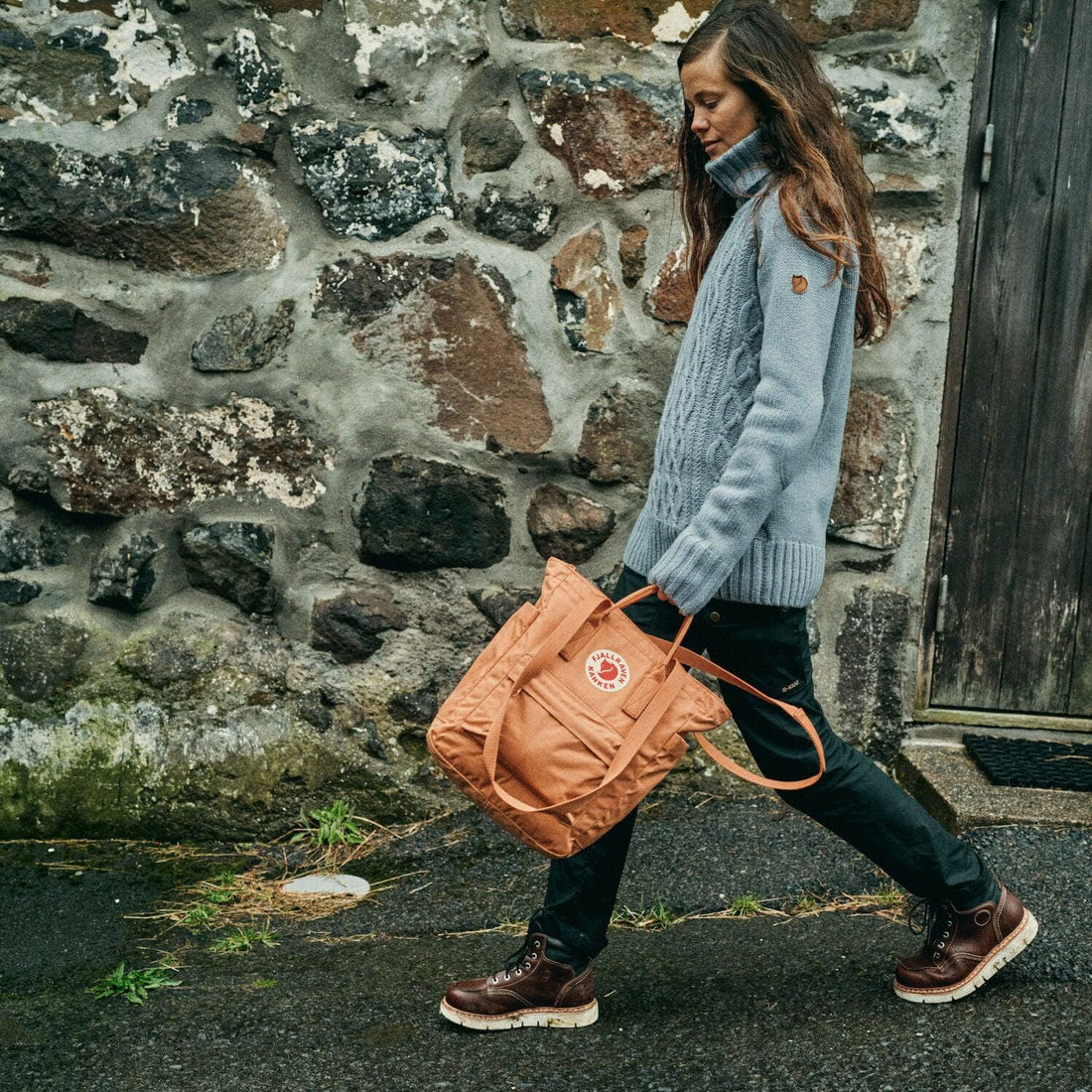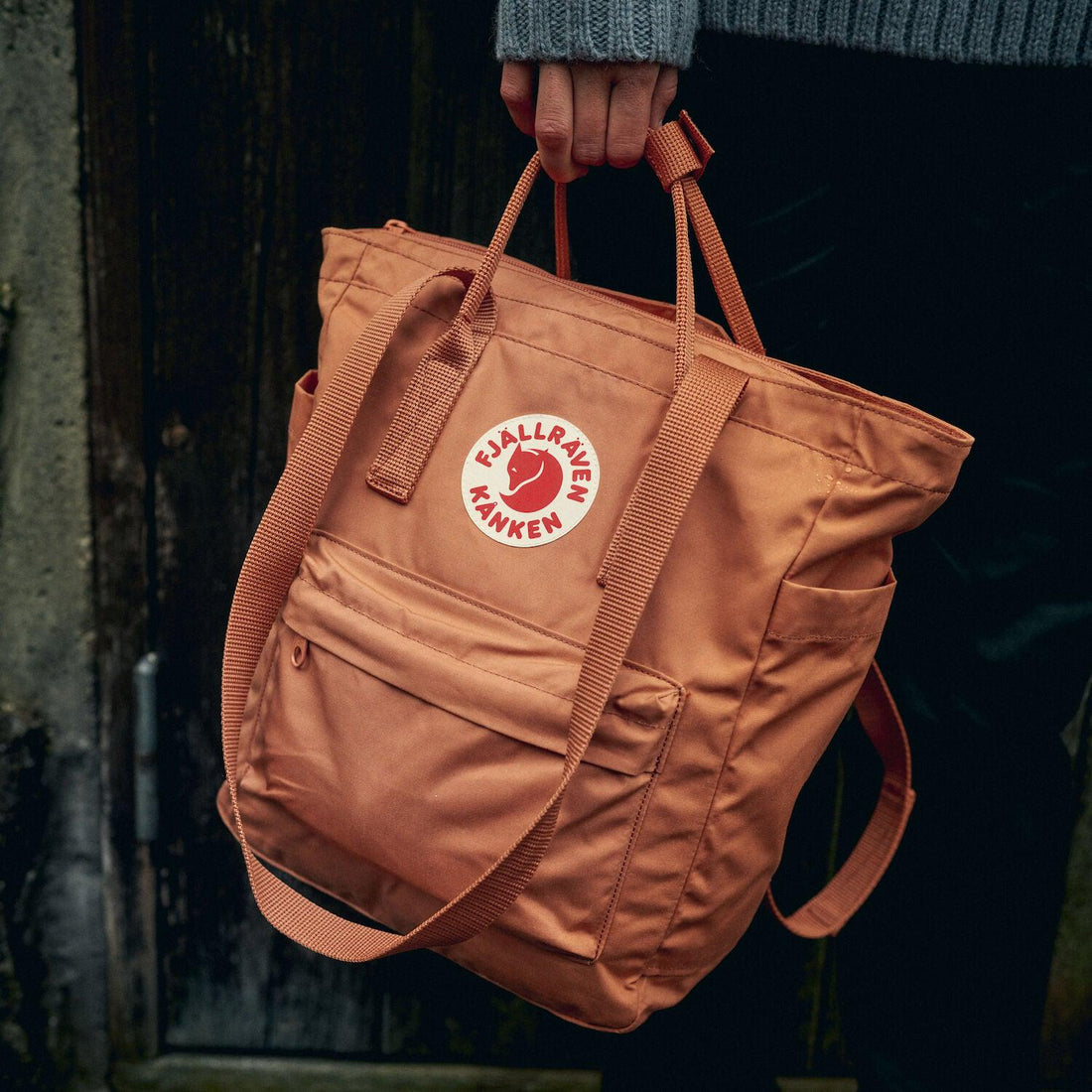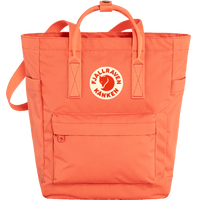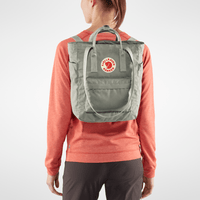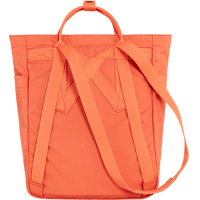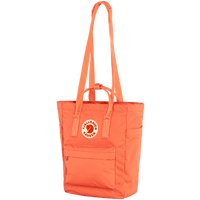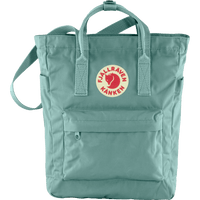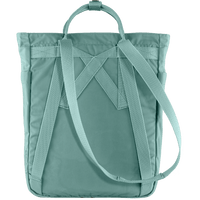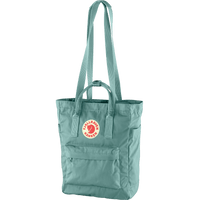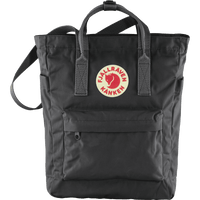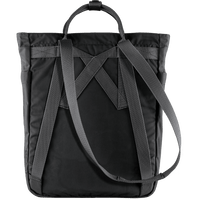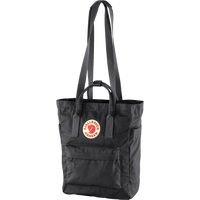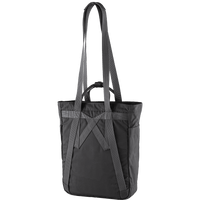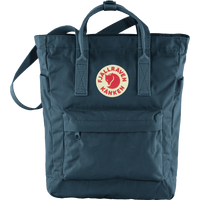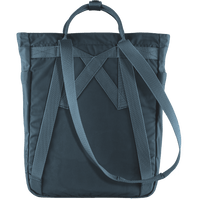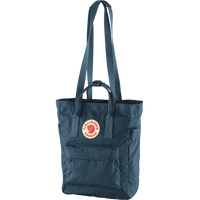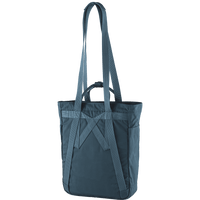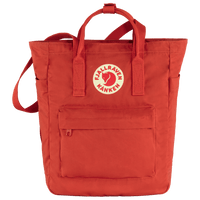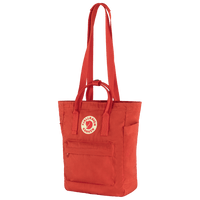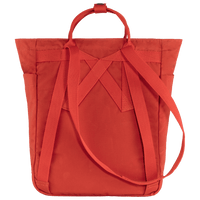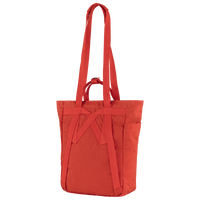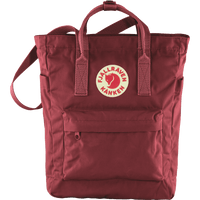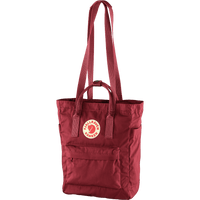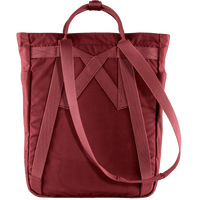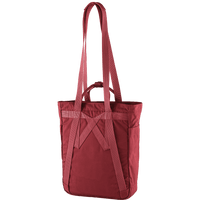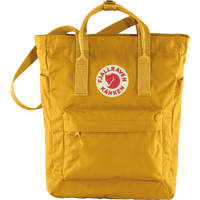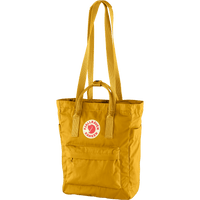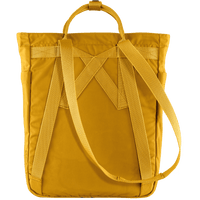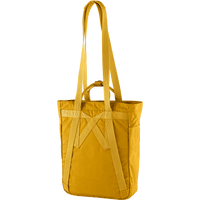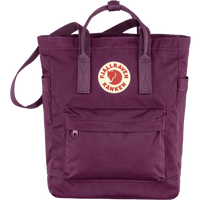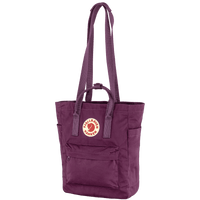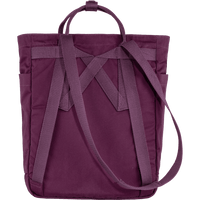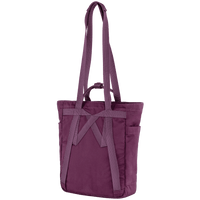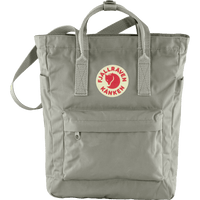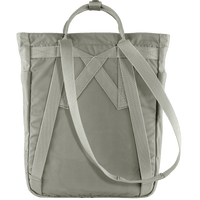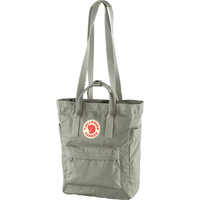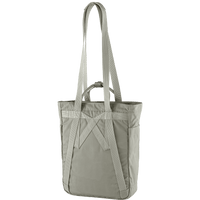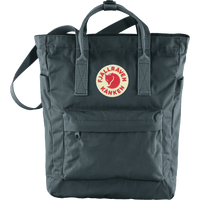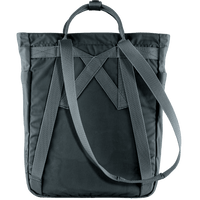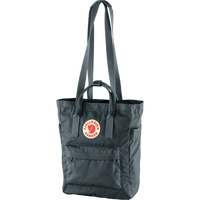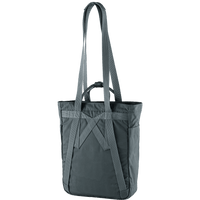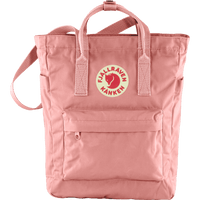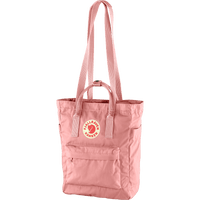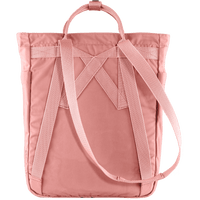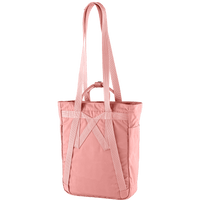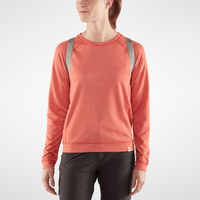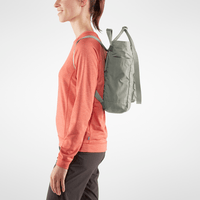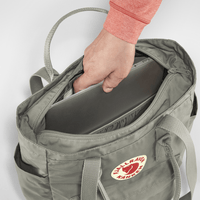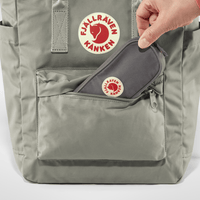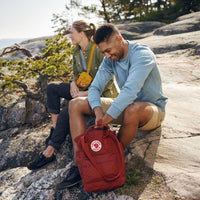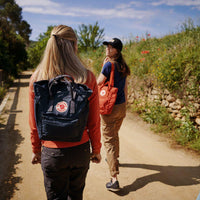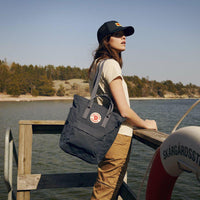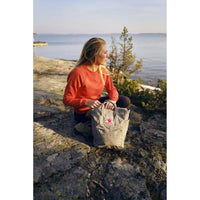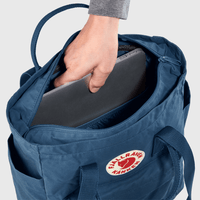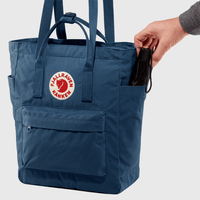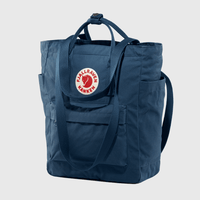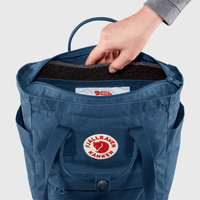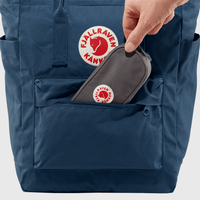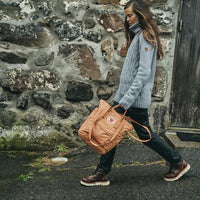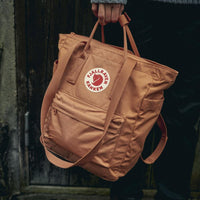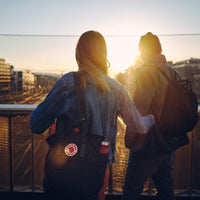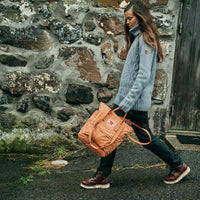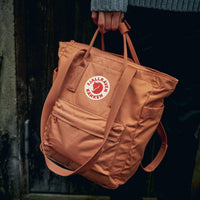 Special version of Kånken that is both a backpack and a shoulder bag.
FREE SHIPPING OVER $150
PRODUCT DESCRIPTION
Product Description
Kånken Totepack is a convertible version of Fjällräven's iconic backpack and can be either a backpack when you bike or a shoulder bag when you board a crowded bus. It has a zippered main compartment and an inside pocket with a padded base for a 13" laptop. With the seat pad you'll find in the back of the main compartment, you can always take a break, wherever you are.
Product Features
Made from durable, water-resistant G-1000 HeavyDuty Eco S.
Top-loaded main compartment with zipper.
Inside laptop sleeve with padded base (up to 13 inches).
Zippered front pocket and open side pockets.
Name label inside.
Composition Brand Material : G-1000® HeavyDuty Eco S: 65% polyester, 35% cotton
Environmental Info : Organic cotton, Recycled polyester
Material : G-1000®
Depth: 15
Gross Weight: 0,33
Height: 36
Laptop Case: True
Laptop Size: 13"
Pockets: Inside compartment, Open outside pocket(s), Zippered outside pocket(s)
Seat Pad Included: True
Weight: 400
Additional Instructions: soft brush and lukewarm water
Kanken Totepack
The totepack is very convenient to use specially when commuting on the train. It can carry all my essentials, water bottle, umbrella, headphones, and book. I'm very satisfied with the bag. ⭐️⭐️⭐️⭐️⭐️
Kånken Totepack
Perhaps my most reliable bag to date. Carries everything I need for college with no problem whatsoever. I've attached Kånken shoulder pads to the convertible strap for extra comfort when used in backpack mode, and usually save the tote-strap for shorter distances, or when I have a light load. The only issue that I have is that the fabric does attract dust easily— but it's a great indicator for if a place needs a good dusting! Other than that, really convenient and fun design.
My favourite bag!
The ability to switch this bag from tote bag to backpack in a matter of seconds is honestly a game-changer, as I needed something like this in my life for a long time. Although I will admit it's not as roomy as a backpack, it still managed to fit all of the items I carry every day--which is a lot. I managed to fit a 14-inch Thinkpad, an iPad, my book, pencil case, lunch, wallet, and charger in the main compartment, with a bunch of little items in the front pocket and an 18oz Hydroflask in the side pocket. I love that it holds its shape no matter how many things you stuff in there. Just an overall epic bag with such good quality, and I would highly recommend it to anyone looking for a stylish convertible bag that can hold many things. Just an FYI: I am 5'4 / 166cm. My jacket tends to stick out a bit at the back because the straps are a teeny bit tight in backpack mode, but it's no biggie, you just need to pull down on the jacket or ignore it.