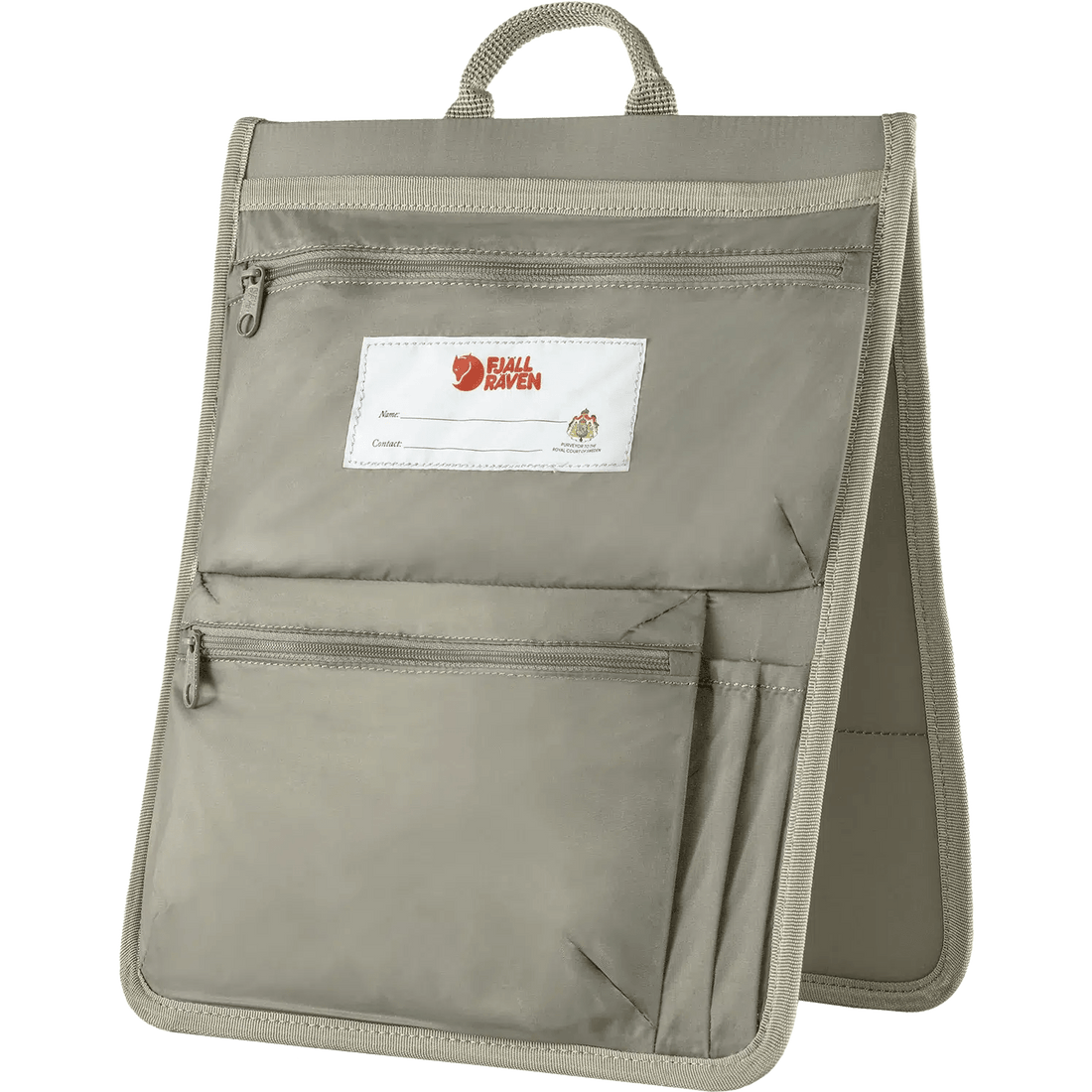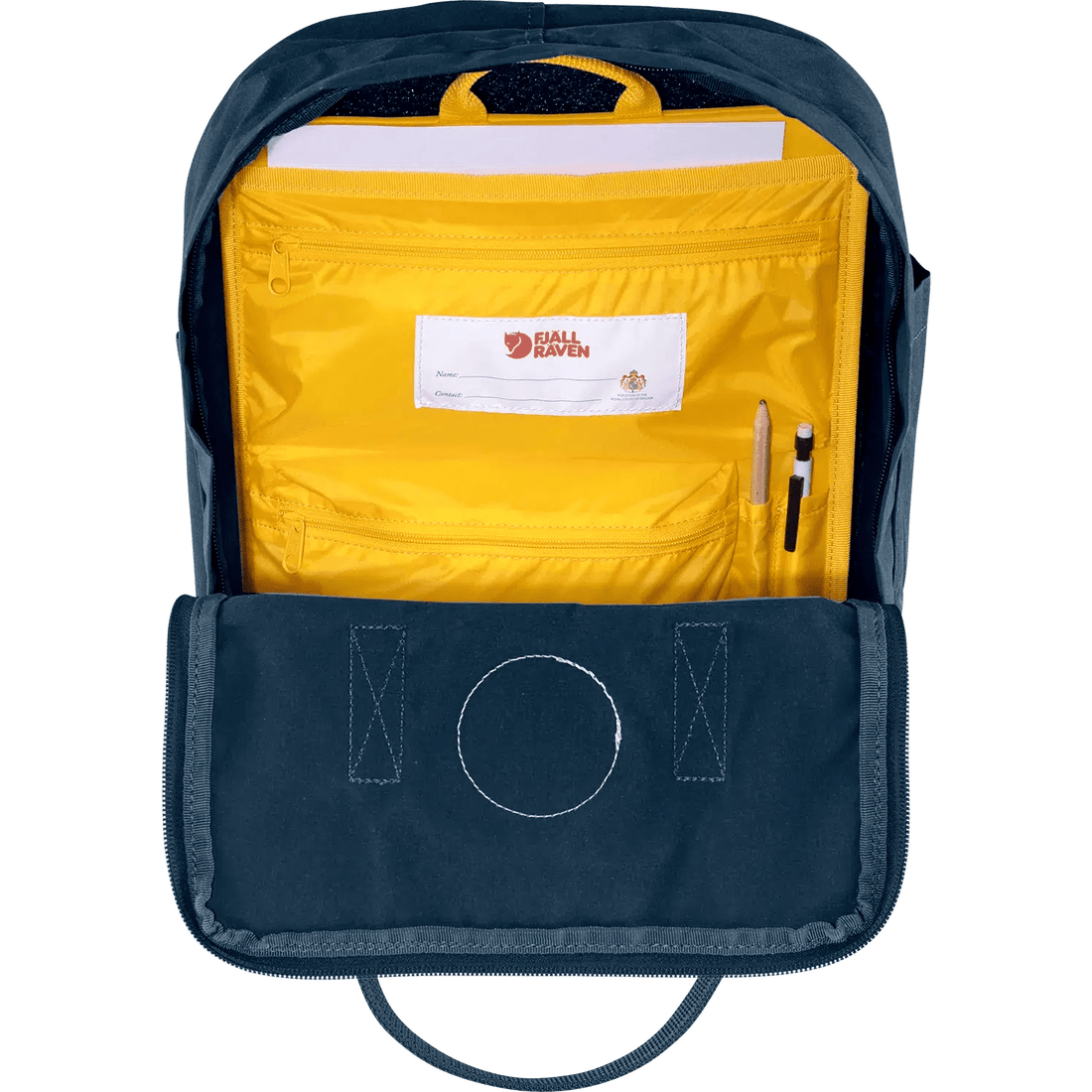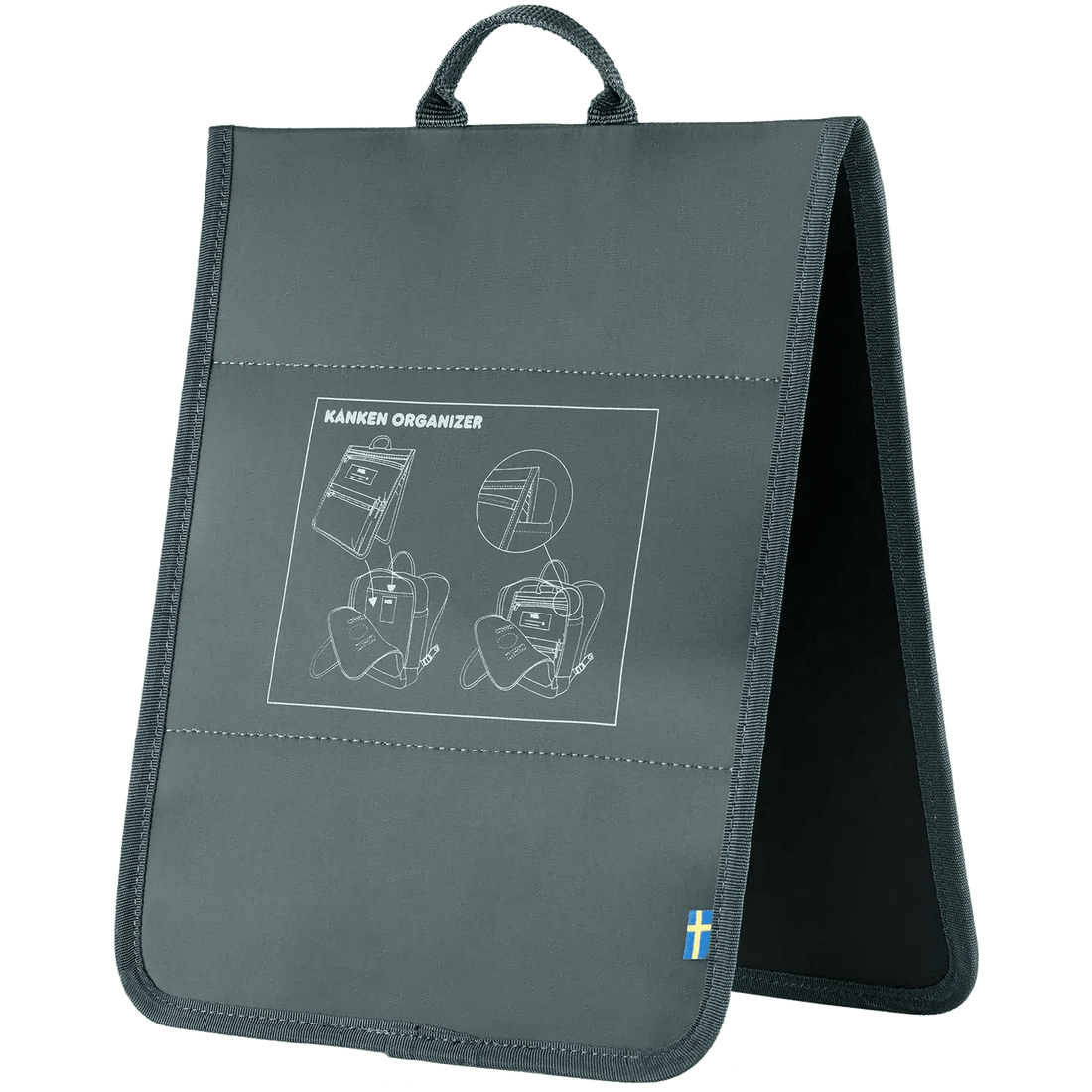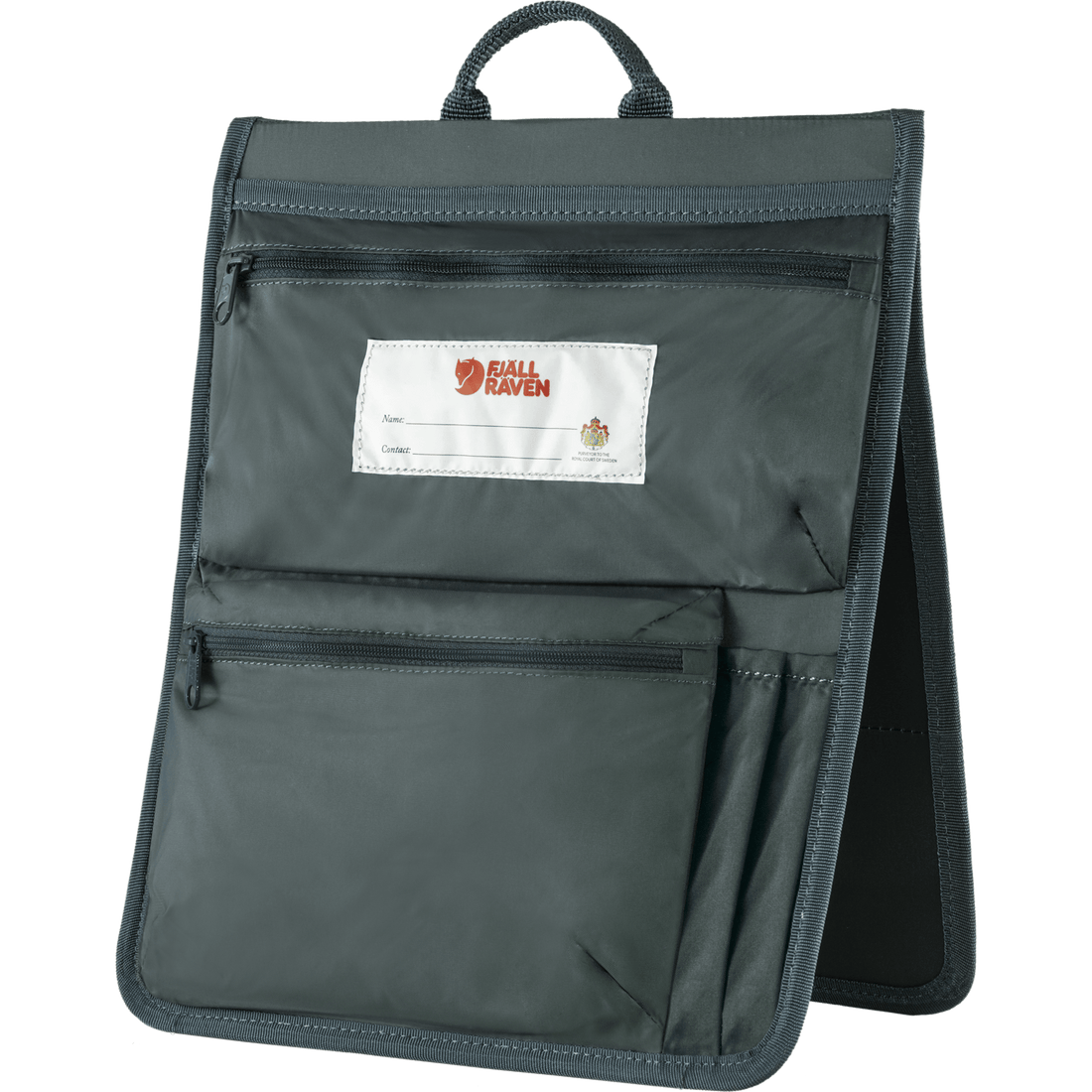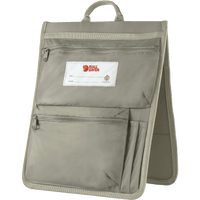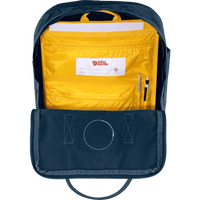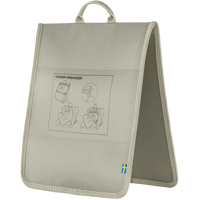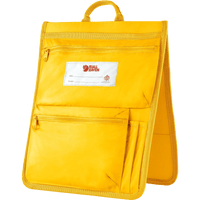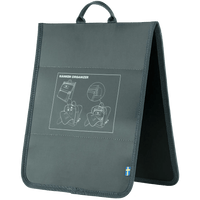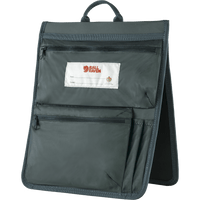 Smart accessory for Kånken that will help keep you organised.
FREE SHIPPING OVER $150
PRODUCT DESCRIPTION
Product Description
Kånken Organizer is the solution for those of you who spend too much time looking for things in the bottom of your favourite backpack – keys, travel cards, etc. This smart organizer with pockets and pen holders makes it easy to keep small items organized. The back section is inserted in the inside back pocket of your Kånken. Fits Kånken, Kånken 15", Kånken 17" and Kånken No.2, as well as other backpacks of the same size with an inside back pocket.
Product Features
Two zippered pockets and two pen holders.
Compartment for A4 documents.
Easily inserted into the sleeve at the back of Kånken's main compartment.
Can be removed and taken with you.
Fits Kånken, Kånken 15", Kånken 17", Kånken No.2, etc.
Composition Material : polyamide: 100%
Depth: 0,5
Gross Weight: 0,3
Height: 31
Weight: 200
Additional Instructions: soft brush and lukewarm water
Bleaching: do not bleach
Drying: do not tumble dry
Dry Cleaning: do not dry clean
Ironing: do not iron
Washing: do not wash
Excellent device for organising things within a kanken pack.
For that price…
I think the fabric, especially for the pockets, looks cheap and thin. I looked up polyamide and although it is a good quality fabric, I wish they found a way to make it look better. My concerns are not just about aesthetic but also function since the fabric is so thin I'm afraid it could break. For the quality of it I would say it's not worth the price.
I also think they should sell a version of the backpack with this already attached.
It it helpful as a new back pad as it's much more firmer. It also add some organisation for your kanken too.
Overall, you even think you'll need extra pockets for the future or you're a student just don't buy a kanken because it's not worth all the extra stuff you have to buy for it like this organiser.
Great product - Great service